Google today paid homage to India's legendary cartoonist Rasipuram Krishnaswami Iyer Laxman aka R K Laxman on his 94th birthday by dedicating a doodle. R K Laxman was born on 24th October 1921. His first full time job was as a political cartoonist here, at the Free Press Journal, Mumbai.
As V Gangadhar describes : The late R.K. Laxman was not a hardcore political cartoonist. His canvas was vast and he caricatured everyone who was incompetent, arrogant, stupid and over ambitious. His output was staggering, his creativity was inexhaustible. The politicians who paid him tributes were quite put off when they were featured in his cartoons. He never spared anyone, that is the hallmark of great cartooning. 
R K Laxman gained popularity for his famous cartoon creation, 'The Common Man' which featured in the Times of India later in his career. As we commemorate the uncommon cartoonist who added a new chapter in the lessons of art, we take a walk down memory lane, turning pages of his incredible cartoons.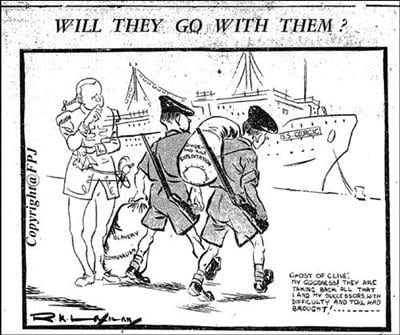 (To receive our E-paper on whatsapp daily, please click here. We permit sharing of the paper's PDF on WhatsApp and other social media platforms.)
Published on: Saturday, October 24, 2015, 01:50 PM IST