Amazon Prime Video's political drama, Tandav, has been making headlines ever since it started streaming earlier this month. Several FIRs were lodged and boycott calls echoed across the country over some of the scenes, which have allegedly hurt religious sentiments. One controversial scene features actor Zeeshan Ayyub, who plays college student Shiva in the series, shown as Lord Shiva. Raising hackles was a conversation between Lord Shiva and Narad Muni during a play the students have staged for the college. Another scene that was a bone of contention was the one showing Prime Minister Devki Nandan Singh (played by Tigmanshu Dhulia), insulting Dalit leader Kailash Kumar (enacted by Annup Sonii). Both these scenes have been axed from the show, along with nipping of some other dialogues. Despite issuing apology, the Supreme Court has refused to stay FIRs against the cast and makers.
Tandav isn't the only web series that has found itself in legal troubles. Other popular series like Mirzapur 2, Paatal Lok, Aashram and A Suitable Boy have also been named in various FIRs for hurting religious sentiments, depiction of characters or other reasons. These incidents have once again brought to the fore the call for censorship on OTT.
In one of his past interviews with FPJ, Delhi Crime actor Rajesh Tailang had expressed his displeasure at OTT platforms coming under the purview of the Ministry of Information and Broadcasting. "Any mature democracy doesn't need censorship. Creators are not kids…Censor certificate is fine, but censorship is not correct. Any content should not hurt religious sentiments or be regressive to women, but censorship on the blanket level won't work," Rajesh had said.
Echoing similar sentiments, while speaking to FPJ in the past, Mirzapur actor Divyenndu Sharma had said, "I think it is idiotic to talk about censorship on OTT. There's nothing on the internet that you cannot see elsewhere and claim that only OTT is showing that. If something makes you uncomfortable, it means you have a problem with your society as well because it is nothing but its portrayal. If OTT censorship comes into being, we are not going ahead but getting regressive instead."
Amid the growing call for censoring OTT content, we get director to give their take on the subject. Here's what some of them had to say...
Konkana Sensharma, the actor made her directorial debut with Death in the Gunj
"I don't believe in censorship. In a country where we can choose who we want to marry, similarly we should be able to decide what films we want to watch. However, there can be certification, like for example, this movie is an adult film, this show has explicit content, etc., so that people can choose for themselves. That was one unique thing about OTT, but that's unfortunately going now. The good part about OTT is that you can experiment with varied formats, like you can make short films, mini series, etc. It's not star-driven like the films, rather a whole crop of wonderful actors have come up."
Anees Bazmee, the director of the upcoming comedy horror, Bhool Bhulaiyaa 2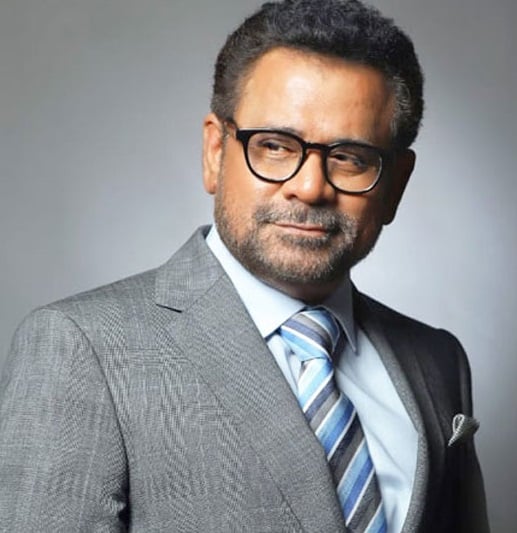 "Viewers can choose to watch what they want from the varied content available on OTT platforms. Even the recent verdict of Supreme Court says that a person has the freedom to watch anything as there are so many options to choose from. So, whether to watch content available on OTT or not is totally an individual's choice... aapko nahi dekhna hai toh aap mat dekho!"
Rumi Jaffery, the writer of Coolie No1 and David Dhawan's No 1 series
"I knew the government will someday take a stern step about censorship for OTT. I feel content was made with certain intentions because there is no censorship on these platforms currently. Certain shows have been crafted meticulously, while some have tried to showcase explicit content because there is nothing to stop them from showing those things. There are times when the script demands certain scenes or aspects to be highlighted. But, there are some shows where such things were shot purposely. Every individual needs to act responsibly; there should be a self-censorship attitude. I feel everything just went beyond control, and the government intervening was long-time coming."
Raaj Shaandilyaa, the director of Ayushmann Khurrana-starrer, Dream Girl
BABU
"Censorship is a must. There are certain things that are done behind the curtains, while a few may be done outside the curtains. I'm not saying there is a need to bring in restrictions, but there are certain things that definitely need to be censored, so that the public can watch it with a censorship certificate. People are choosing what to watch is fine, but it does not mean you start serving meaningless stuff. We do things with a cause. Using cuss words and showing nudity without any justification was definitely going a little beyond the limitations. I feel we need to make shows within limits. This is not our culture. We can show all that carefully minus showing it forcefully."
Mallika Sherawat, the actor is making comeback with a web series
"I don't believe in censorship because art should never be censored. Though kids should watch content under parental guidance. Censorship makes people curious, and then they want to watch content that was censored. There has to be a certain system. I love OTT platforms, but it comes with a lot of responsibility, and no one should misuse it."
(To receive our E-paper on whatsapp daily, please click here. We permit sharing of the paper's PDF on WhatsApp and other social media platforms.)
Published on: Saturday, January 30, 2021, 07:00 AM IST