Mumbai: Marking a dip in its pass percentage, the Maharashtra State Board of Secondary and Higher Secondary Education (MSBSHSE) announced the Higher Secondary Certificate (HSC) Class 12 results on Thursday, May 25, 2023. Over 14 lakh students appeared for the exam across the nine regions under the Maharashtra board - in Pune, Nagpur, Aurangabad, Mumbai, Kolhapur, Amravati, Nashik, Latur, and Konkan.
The board hit a pass percentage of 91.25%, recording a dip of 2.97% when compared to last year's Class 12 results where 94.22% of the students passed. Keeping with the trend, women once again bagged the higher pass percentage at 95.35% compared to the 93.29% secured by boys. Much like last year, the Konkan Division scored the highest pass percentage at 96.01% followed by Pune at 93.34%. Mumbai Division, once again, recorded the lowest pass rate at 88.13%.
This year, the Science stream recorded the highest pass rate at 96.09 % across Maharashtra. While the board did not release a toppers list to prevent unhealthy competition, Mumbai's 18-year-old Mihika Hemrajani scored as high as 97% in science.
Mihika Hemrajani |
"I tried to remain consistent throughout the year, balancing my time between JEE prep, applying to universities abroad, and the HSC curriculum. I increased the number of hours I put in while making sure I gave myself enough breaks to make sure I remain healthy, both physically and mentally," said the top scorer. After finishing Class 12 from Andheri's Pace Junior Science College, Mihika now hopes to pursue Computer Science at the University of Illinois in the USA.
Trailing right behind, Rayna Doshi from Narsee Monjee College scored 96.33% alongside three other peers from her college. "Spending long days at college after sitting at home during the pandemic was a draining experience. But I tried to study consistently since day one and that got me the marks," said the Commerce top scorer who refused to quit her hobby during boards. "I really enjoy singing and I practised my singing during the board exam too. I will continue with it even when I prepare for my CA exams now," said Rayna.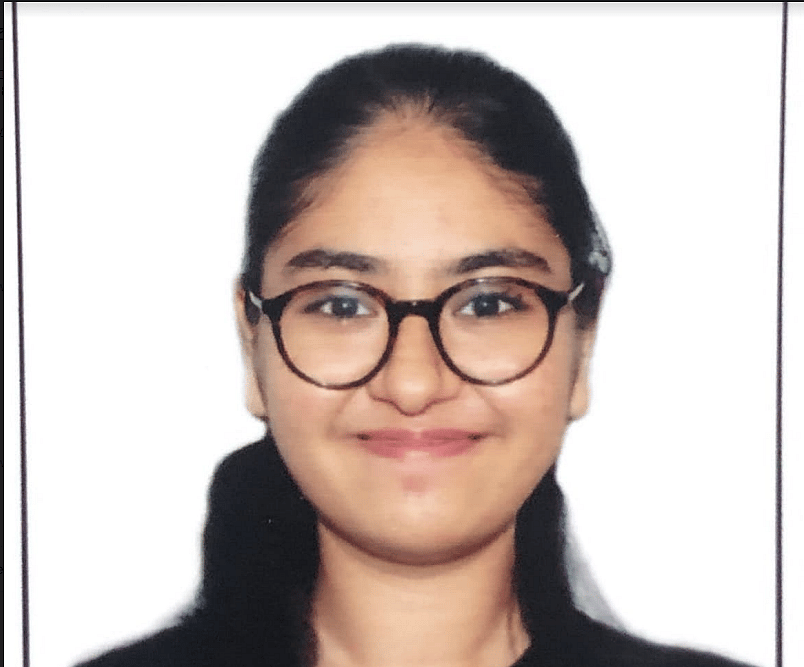 Rayna Doshi |
Powai's Meher Mehtani topped her batch at St. Xavier's College by securing 95%. In Humanities. "Switching from CBSE to HSC board was a very daunting experience, but opting for Math with Humanities did the trick. After HSC, I hope to crack the UPSC exam too," said Meher who plans to pursue Economics from the same college.
Meher Mehtani |
With a pass percentage of 89.25%, the students from Minimum Competency and Vocational Courses did not fall behind either. Ghatkopar's Deep Patel topped the stream at SK Somaiya College with 90.67% though in his wildest dreams, he did not think he would score. "I did not know what to pick after Class 10. I saw my cousin enrol in MCVC and went with him. Things have worked out for the best and I managed to learn a lot about accounting," said the student who hopes to be an entrepreneur one day.
Deep Patel |
The HSC Class 12 exams were held from February 21 to March 21, 2023. The exams were conducted in 5,033 exam centres across the state for students across all three streams - Arts, Science, and Commerce. A total of 14,28,194 students appeared for the examination. As many as 3,29,337 students took the Maharashtra HSC Board exam from the Mumbai division in 2023. Of these, 1,05,749 students appeared for the Science exam recording a pass percentage of 91.18%. Only 47,446 students appeared for the Arts exams with a pass percentage of 80.89% and as many as 1,71,509 students appeared for the Commerce exams recording a pass percentage of 88.15%.
Incidentally, this year, the Board awarded six marks for the error in the first paper of Higher Secondary Education (HSC) which took place on February 21.
(To receive our E-paper on WhatsApp daily, please click here.  To receive it on Telegram, please click here. We permit sharing of the paper's PDF on WhatsApp and other social media platforms.)