Bhopal: From constructing washrooms at regular intervals on highways to rationalising charges for wildlife safaris to improving publicity and infrastructure - stakeholders in the hospitality, tour and travel sector offered a wide range of suggestions on boosting tourism in the state.
Free Press talked with them on the sidelines of a brainstorming session organised by MP Tourism Development Corporation at Minto Hall on Monday, which was World Tourism Day. Excerpts:
Gopal Rai |
Exorbitant charges
Wildlife is the mainstay of tourism sector in the state. But the charges for wildlife safari are exorbitant. Why will a tourist pay through his nose in Kanha when he can have a darshan of a tiger at Sariska or Corbett at a much lower price? Secondly, we need washrooms at every 50-60 km on highways. Also, the guides should be well-versed in the history and the culture of the places concerned. There is another issue. We are talking of inclusive tourism and rural tourism and charging Rs 6,500 per day for homestays! Can a middle-class family afford it?
Gopal Rai, Director, Rai Travels Pvt Ltd, Bhopal
Hemendra Singh Jadon |
Hidden jewel
Madhya Pradesh continues to be a 'hidden jewel'. We have not been able to adequately publicise our heritage, our culture, our places of interest in the country as well as abroad. That is why, when you talk of tourism, Kerala and Goa spring to mind, not Madhya Pradesh. Another thing is that people want to directly reach their destination. They don't want to switch from air to train to road and so on. So, places of tourist interest should be provided air connectivity under the UDAAN scheme.
Hemendra Singh Jadon, director, Overseas Travels, Indore
Sumit Suri |
Local culture
Our USP should be local culture and regional specialties, for instance the cuisine of Malwa. The road infrastructure has improved considerably. But we need better air connectivity. Also, the dates of the various festivals like Khajuraho, Mandu and Jal Utsavs should be fixed. Presently, dates change every year for political reasons. Foreign tourists plan their trips several months in advance and they need to know dates of the events they want to attend. Films are being shot in the state but the problem is that a scene shot in Maheshwar is shown in the film as a ghat in Varanasi. This should change. The involvement of private sector in tourism-related activities should be increased.
Sumit Suri, chairman, MP Committee, Hotels and Restaurants Association, Western India
Pratyul Trivedi |
Disposable income
The problem is that the people are still scared . I hope things will settle by January - by that time we will know whether the third wave is coming or not! Another problem is that the pandemic has hit the economy severely and people are short on disposable income. Anyone will spend money on tourism only when he is left with cash in hand after meeting his essential requirements. As for infrastructure, there is no limit to its improvement.
Pratyul Trivedi, secretary, Domestic Tour Operators of India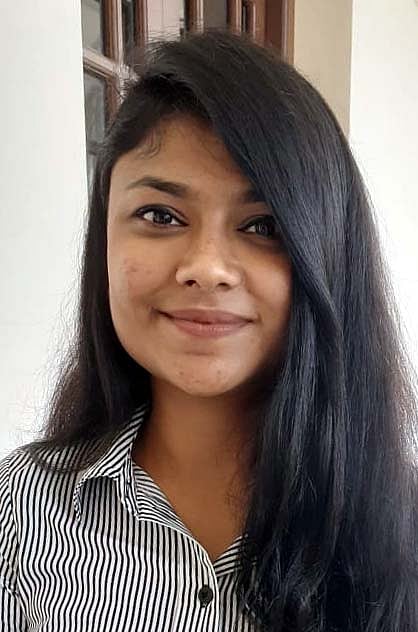 Priya Tiwari |
Women's safety
Women tourists must not only be safe but they should also be made to feel safe. They should be confident that nothing untoward will happen to them in Madhya Pradesh. So, more events like a recent women's bike rally should be organised to instill confidence among them. Also, we need to make tourist places accessible to differently-abled people. After all, tourism is for everyone.
Priya Tiwari, business development manager, Salkanpur, Sehore
(To receive our E-paper on whatsapp daily, please click here. To receive it on Telegram, please click here. We permit sharing of the paper's PDF on WhatsApp and other social media platforms.)