Indore (Madhya Pradesh): Pravasi Bhartiya Sammelan is being organised in Indore from January 8 to January 10. Chief Minister Shivraj Singh Chouhan and Prime Minister Narendra Modi asked the NRIs to visit Mahakal Lok of Ujjain and get blessings.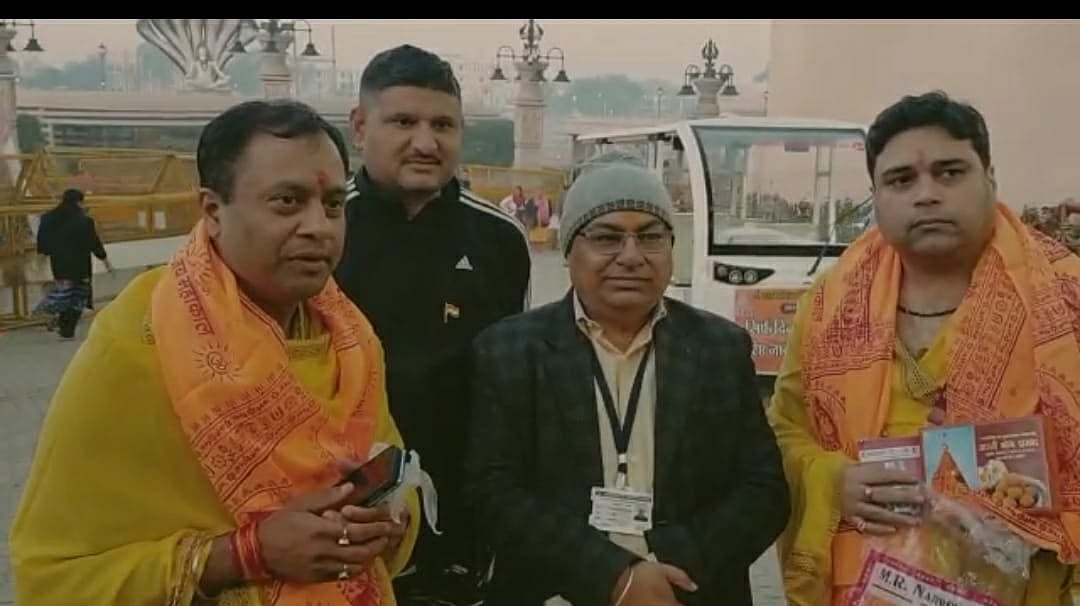 The District Administration and the Mahakaleshwar Temple Management Committee were eagerly waiting to welcome the participants of the Pravasi Bhartiya Divas Convention. They offered the guests all possible facilities at Bhasma Aarti and Lord Mahakaleshwar's darshan.
Overwhelmed, the NRIs said that they had never received such a welcome anywhere else before.
Sukant Sahu, who came from London and is building the temple of Lord Jagannath in London, said that he had a very comfortable darshan. He had come here for the first time for darshan, and the respect and hospitality he received were definitely indicative of the hospitality tradition of Sanatan Dharma of India.
Hari Kumar, who has come from Dubai, said that the transportation arrangements to the temple were very efficiently done by all the employees working in Mahakaleshwar. He had the darshan of Bhasma Aarti and felt positive vibrations during the aarti and darshan.
Hari said that he is happy with the arrangements made by the authorities of Mahakaleshwar Temple. Further, he added that they will go to their country and share their amazing experience.
On the instructions of Chief Minister Shivraj Singh Chouhan, Ujjain Collector Ashish Singh had arranged a help desk for NRIs at Mahakaleshwar Temple. The officials also ensured that e-carts were installed for visitors for the darshan at the Mahakaleshwar temple.
NRIs had a very happy and peaceful experience at the Mahakal temple.
(To receive our E-paper on WhatsApp daily, please click here.  To receive it on Telegram, please click here. We permit sharing of the paper's PDF on WhatsApp and other social media platforms.)