Mumbai: Three middle-aged residents of Abhyudaya Nagar in Kalachowki on Thursday night consumed poison over growing tensions in the area about their houses being razed down for an upcoming cluster redevelopment project. They were rushed to Nair Hospital and are said to be stable.
The Free Press Journal earlier reported the Maharashtra Housing and Area Development Authority's (MHADA) proposals to the State Government to redevelop certain areas in Worli, Bandra and Kalachowki. Thereafter, a few builders and developers approached the residents as their houses fell in the way of their projects.
Glimpses of the house where the women live | FPJ
Glimpses of the house where the women live | FPJ
All 3 women have been residing in the area for the past 40 years
One of the residents, Dinesh Shankar Ujhrejiya, whose wife and two sisters-in-law attempted suicide, said they have been living in Abhyudaya Nagar for over 40 years. He said, "Suddenly we found a notice stuck to a door of a public washroom, stating that we have 15 days to vacate as our houses will be demolished. They (builders) did not talk to us properly and the entire act was random. We don't have alternate accommodation like rich people have. We will be homeless if these houses are gone."
Ujhrejiya said he and his two brothers had gone to the SRA office when they got a call about the suicide attempt by their wives. He said, "Not sure about what to do, I simply dialled the control room and asked them for help. They panicked as a builder came and told them to vacate immediately. They brought poison from a shop and consumed it."
The three women are Pushpa Ujhrejiya, 45, Sunita Ujhrejiya, 35, and Sharada Ujhrejiya, 50. Pushpa and Sharada's daughters-in-law are pregnant. "If they kick us out, where will we go," asked Dinesh Ujhrejiya.
Earlier, a few other residents were asked to vacate their houses and were promised a monthly rent of around Rs17,000. Ujhrejiya alleged that they have not even been offered transit camps but only rent. However, the annexure by the SRA, MHADA and the builders does not mention their names, so the rent is a bit sceptical, Ujhrejiya added.
Fear of homelessness
He said, "A few residents who vacated after the promise of rent do not get it every month; some haven't got it for several months. Considering how crucial it is to get a house in Mumbai, we are scared of being homeless."
He further said that it was only through the Right to Information query did they find out about the proposal to the government, which claimed that nearly 25 vendors had encroached the land; the residential houses weren't mentioned.
The Kalachowki police refused to comment on the matter and said, "We took care of the matter in good faith but nothing more can be done."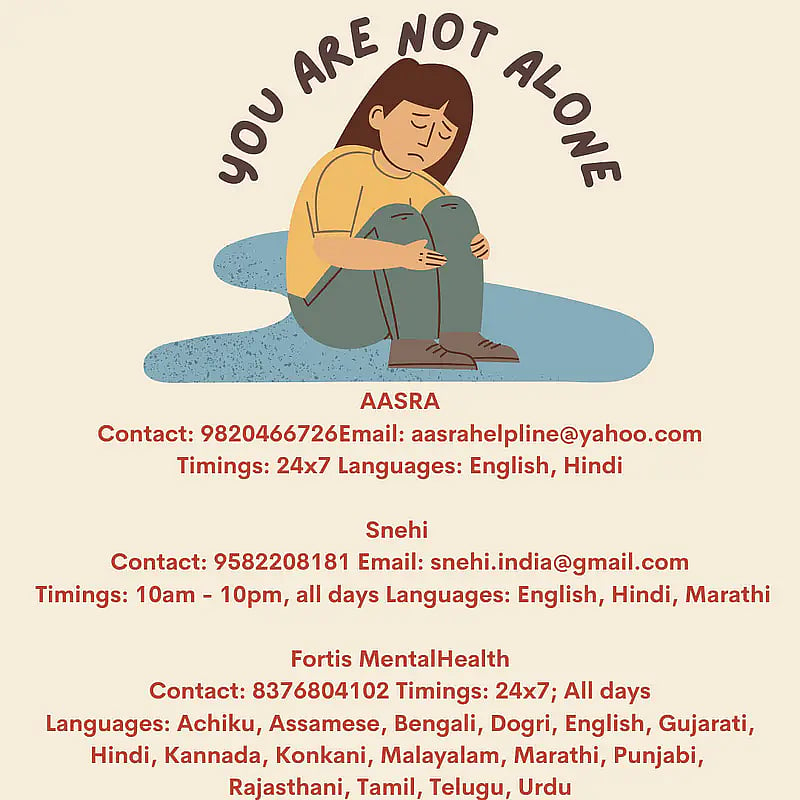 If you or anyone you know is struggling with suicidal thoughts, seek help here: | Mental Health Helplines
(To receive our E-paper on WhatsApp daily, please click here.  To receive it on Telegram, please click here. We permit sharing of the paper's PDF on WhatsApp and other social media platforms.)