Mumbai: A 25-year-old woman working as a teacher in Bhandup was duped of Rs1.96 lakh by cyber frauds, police said.
The woman ordered clothes online and returned them since she disliked the product. Later, the victim received a call informing her that the Customs office had intercepted the parcel she had returned.
Woman was threatened that her parcel contained drug
The victim was told by the caller that the parcel contained the drug Mephedrone, five credit cards and five passports and was threatened that she would have to face Customs and money laundering probe. The victim was then forced to pay Rs1.96 lakh so that no case is registered against her.
According to the police, the victim is a resident of Manpada in Thane. On January 28, she received an automated voice call that was later transferred to a man who identified himself as an officer from the Andheri crime branch and told the victim that the parcel contained illegal items. She was then told to transfer money to a bank account or else an arrest warrant would be issued against her.
A bogus warrant copy was also shared with the victim. The frightened victim then transferred Rs1.96 lakh in two different transactions.
The police have registered a case under sections of 66C (identity theft) and 66D (cheating by using computer resources) of the Information Technology Act.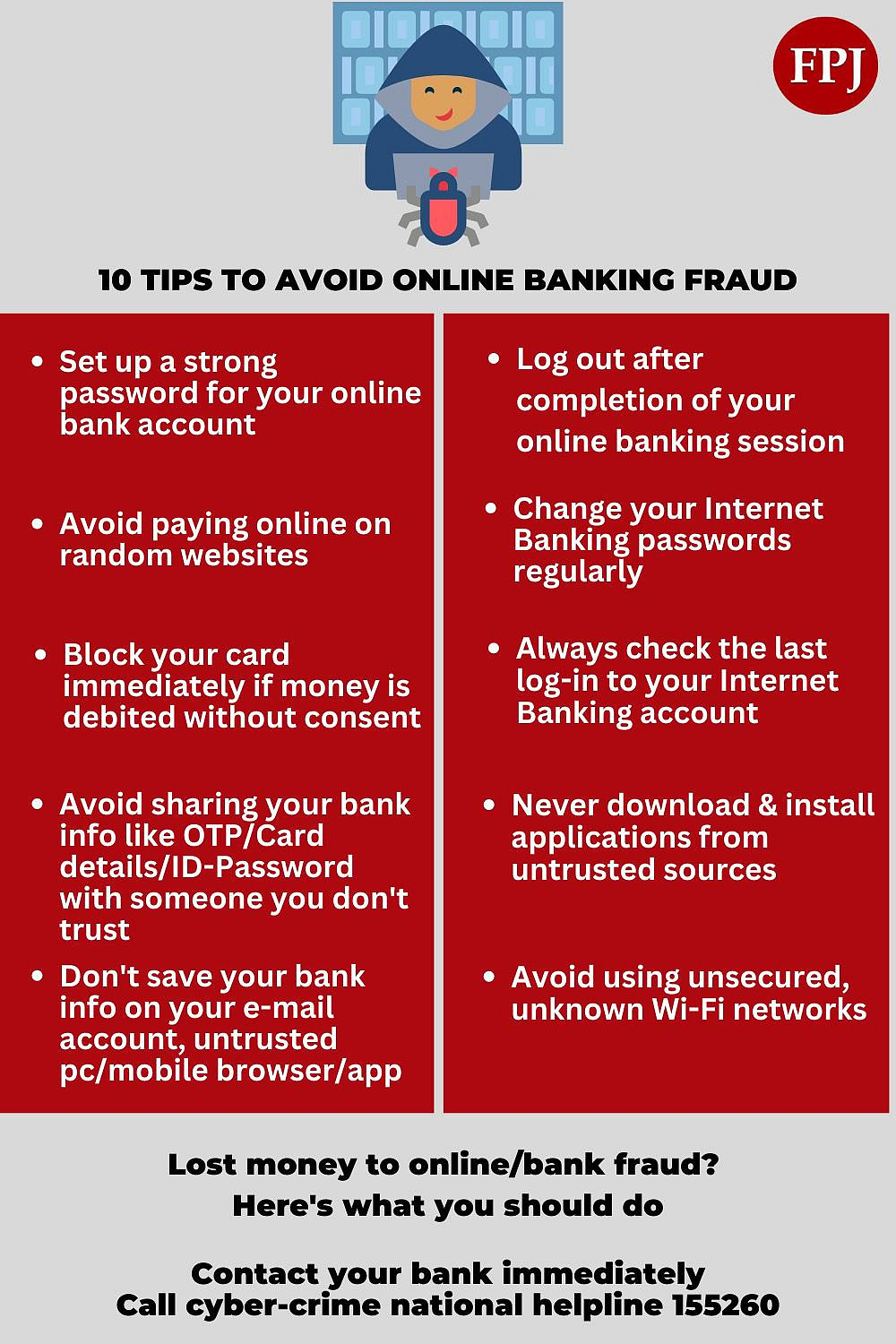 Tips to avoid online banking fraud | FPJ
(To receive our E-paper on WhatsApp daily, please click here.  To receive it on Telegram, please click here. We permit sharing of the paper's PDF on WhatsApp and other social media platforms.)