Mumbai: A 47-year-old woman from Khar lost over Rs2.6L in a courier fraud scam, wherein the victims are targeted by fraudsters impersonating as customer care operators of a courier company or as police officers through WhatsApp and phone calls.
The complainant received a call from an unidentified number on Tuesday, claiming her parcel had returned from Taiwan, containing eight passports, five credit cards, 720 grams of MDMA, a laptop, and clothing. Despite her denial of any involvement, the caller revealed consignment details and her bank account details to gain her trust. The scammer then proposed filing a cyber complaint on the victim's behalf and manipulated her into paying Rs 2.62 lakh under the pretext of verifying her bank balance and promising to refund it.
Realising the scam, she approached the police who have registered a case under Section 420 (cheating and dishonestly inducing delivery of property) of the Indian Penal Code and sections 66C (identity theft) and 66D (cheating by personation by using computer resource) of the Information Technology Act, 2000.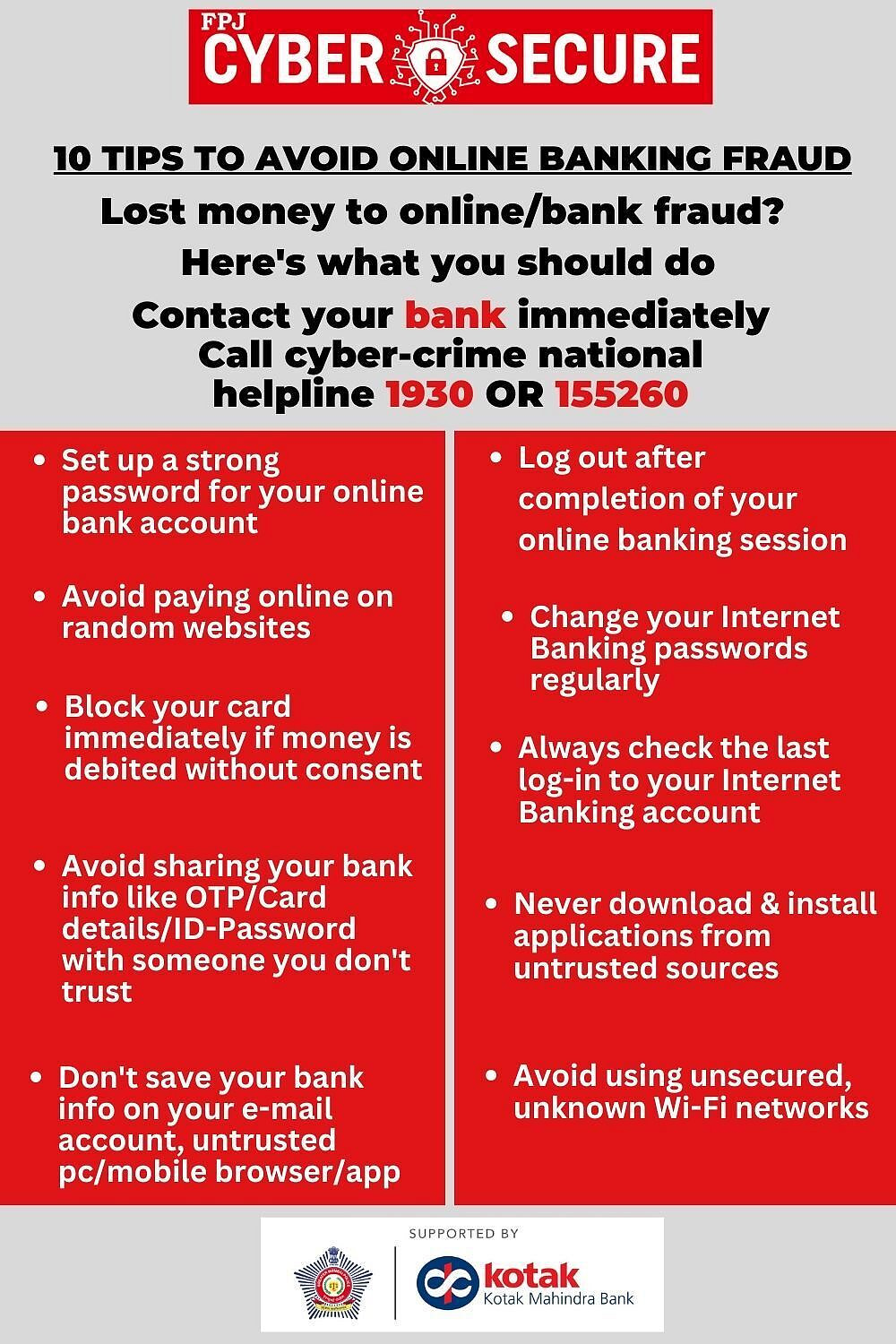 FPJ Cyber Secure | FPJ