As the COVID-19 cases in Mumbai continued to rise, the authorities announced fresh restrictions earlier this week.
As per the new guidelines, Maharashtra will have a weekend lockdown from 8 pm Friday to 7 am Monday - with no movement except essential services.
As the weekend lockdown sets in the state, the hustle and bustle of Mumbai disappeared. Several roads and railway stations looked deserted in the city.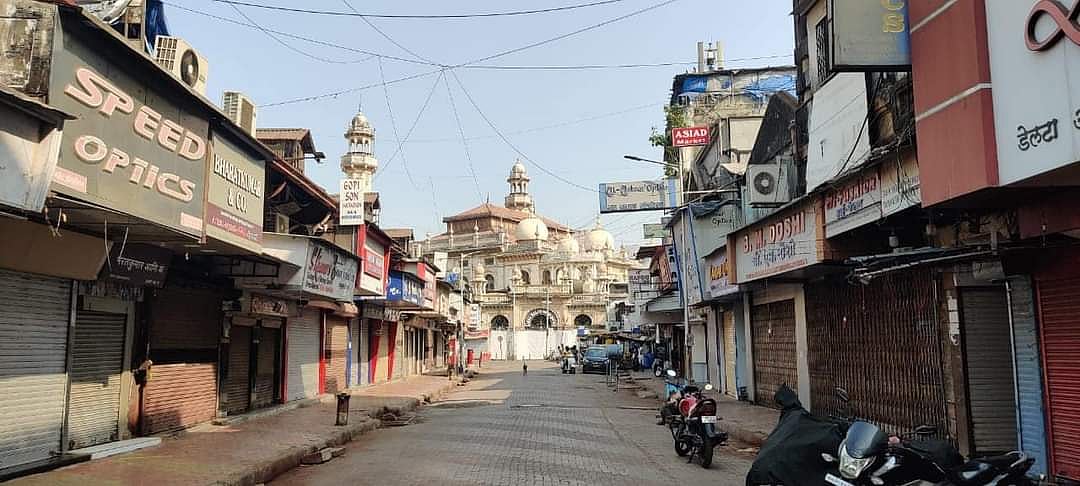 PIB
PIB
PIB
PIB
PIB
Mumbai on Friday reported a surge in COVID-19 cases with 9,200 fresh cases.
As per reports by city's civic body Brihanmumbai Municipal Corporation (BMC), Mumbai reported 35 COVID-19 fatalities taking the death toll to 11,909. With the addition of today's number, the city has reported 5,00,898 COVID-19 cases.
In Mumbai, as of now, there are 90,333 active patients. On Friday, 5,099 patients recovered and were discharged taking the total number of recovered patients to 3,97,613. The city's recovery rate is now at 79%.
The doubling rate of COVID-19 cases is now 34 days.
While the Centre has urged states to ramp up testing, Mumbai on Friday tested 55,741 people.
(To receive our E-paper on whatsapp daily, please click here. To receive it on Telegram, please click here. We permit sharing of the paper's PDF on WhatsApp and other social media platforms.)
Published on: Saturday, April 10, 2021, 12:33 PM IST