Weekend is the time to relax and enjoy. To give a break to the monotonous routine and doing something that is entertaining and interesting. Every weekend, we want you to do just that and leave the worry of planning the activities to do on this weekend to us.
This weekend, we bring to you a listicle that includes, all the activities that are 100% in entertainment; from watching comedy shows to plays and musical events. You can even participate in dance activities like garba or delight your taste buds.
Check the listicle below:
Food Fest
Yum Fest- Airspace, Nexus Seawoods Mall |
We all relish great food and great company. So, head to Yum Fest where you can celebrate food with special menu from your choice of restaurant at Airspace. The participating brands include Hard Rock Cafe, Aroma's Cafe, California Pizza Kitchen, Crazy Noodles, Radio Bar, Jamie's Pizzeria, Banana Leaf.
Where: Airspace, Nexus Seawoods Mall
When: Ongoing till April 2
Price: ₹499 onwards
Solo performances of three women-centric short stories
'Laghu' is a solo performances of three women-centric short stories consisting of 'Udaan' by Krishna Baldev Vaid which is a story of a four married women, who are neighbors and fast friends, spontaneously decide to break away from the drudgery of their daily lives to spend a day doing exactly as they please as they traverse the streets of Delhi, causing many an eyebrow to rise around them.
A story called 'Sapna' by Manav Kaul where a man reminisces about how his dreams crisscrossed with those of the woman who was the love of his life, till one day, the moment of reckoning arrived.
'Til' by Ismat Chughtai where a painter of repute, with a reputation to guard, finds the lines between the professional and personal blurring, as he experiences desire and possession.
The performers are Ishita Sharma, Girija Oak Godbole, Jaimini Pathak.
Where: Harkat Studios, Versova, Andheri (W)
When: April 2, 5 pm and 8 pm
Price: ₹300 onwards
Duration: 90 minutes (With an interval)
Garba evening
Garba Queen and folk singer Kinjal Dave, along with Dhruv Tailor is performing live on this weekend. The event includes exciting gifts and prizes on participation. There would be food stalls and celebrities presence as well.
What: Ramjat Chaitra Navratri and Ram Navami 2023
Where: KDMC Sport Complex, Dombivli
When: April 1-2, from 6 pm onwards
Price: ₹400 onwards
Musical show
The Beatles Tribute music: The songs of the Beatles are being brought to life on stage in a way you have never seen before.
Where: Tata Theatre, NCPA
When: April 2, 7 pm
Price: ₹500 onwards
Stand-up Comedy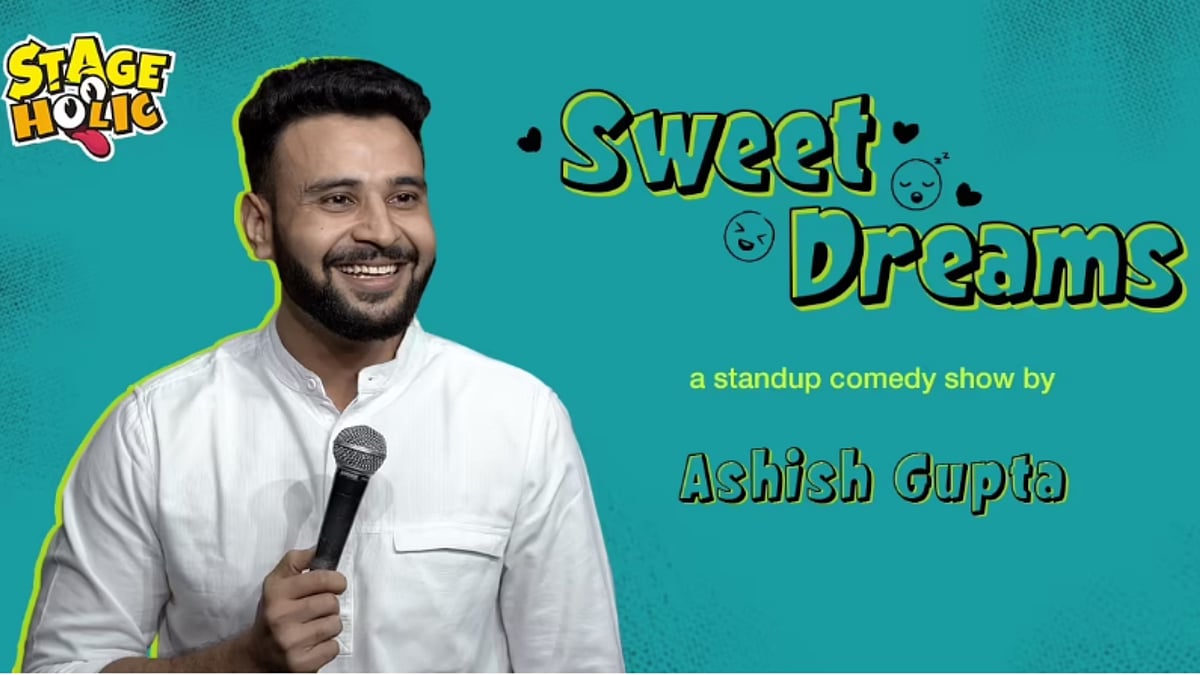 Stand-up comedy program by Ashish Gupta will be a fun-filled evening where you can get ready to pump up your lungs on hard and long laughter with Ashish Gupta and make your evenings one of the best and happiest.
Where: Dorangos Hall 2, Bandra
When: April 2, 6:30 pm
Price: ₹199 onwards
(To receive our E-paper on WhatsApp daily, please click here.  To receive it on Telegram, please click here. We permit sharing of the paper's PDF on WhatsApp and other social media platforms.)