Indore (Madhya Pradesh): Aiming to prevent road mishaps on Khandwa Road, the transport department has come out with a plan to fix the frequency of buses on the Indore-Khandwa route through a software.
Officials said the frequency of buses on this route will be decided on the basis of the information prepared through the software.
With the consent of the bus operators, the buses on this route will play at an interval of 10 minutes while the frequency of Burhanpur route buses can be between 15 and 20 minutes.
Rocked by frequent accidents on the Indore Khandwa Road, a committee of bus operators and ARTO had visited this route, couple of days ago. ARTO Rajesh Gupta said it took them about five-and-a-half hours to cover this distance.
"After going through all the suggestions, we have made a report. The final decision would be taken by the Divisional Transport Commissioner next week," he said.
The ARTO also said a meeting will be held with the bus operators. "The new system will be implemented only with everyone consent. The bus operators are also okay with the idea of not issuing new permits on this route," he said.
The Prime Route Bus Operators' Association president, Govind Sharma, said they also want a solution to this major problem.
Software being made at Gwalior
RTO officials said till now the process of issuing permits is manual. However, for the first time, they are making efforts to develop a new system. The information of all 175 buses on this route, their stops will be included in the software.
Vehicle Location Tracking Device (VLTD) will be monitored
Sources said that orders have been issued to install Vehicle Location Tracking Device (VLTD) on all commercial vehicles.
At the same time, a central command system is also being made with which the location of vehicles will be monitored. In the coming days, time of the buses will be monitored due to which they have to complete the distance of their scheduled route in the stipulated time as well.
Read Also
Indore: Khelo India torch in city today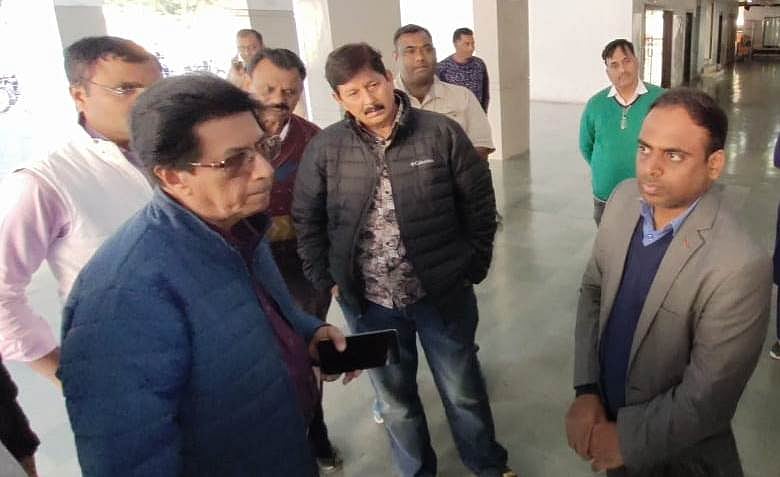 (To receive our E-paper on WhatsApp daily, please click here.  To receive it on Telegram, please click here. We permit sharing of the paper's PDF on WhatsApp and other social media platforms.)