Indore (Madhya Pradesh): Police arrested a man on Saturday for killing a person following an argument between them over not giving money to the accused for buying liquor in the Azad Nagar a couple of days ago.
Azad Nagar police station in-charge Indresh Tripathi said that Mohammad Irfan, a resident of Azad Nagar area was found murdered under Teen Imli Bridge a couple of days ago. The lower portion of his body was charred. After the identification of the deceased, the police examined the CCTVs installed at many locations including the spot.
His body was found in the busiest area, so it was a challenge for the police to identify the accused through the CCTVs. A team was constituted to identify the accused. After gathering information about the accused, the police managed to arrest the accused Sundarlal Dawar, a resident of Bargonda area in Mhow. He was staying somewhere near Teen Imli Square for a few days.
The accused allegedly informed the police that he used to meet Irfan and they used to consume liquor together. On the day of the incident, Irfan had called Sundarlal with liquor.
He reached there with liquor and asked Irfan to give money, but he snatched the liquor bottle after slapping Sundarlal. The situation turned tense and Sundarlal attacked him with a stick due to which Irfan fell unconscious after which he set him on fire in order to destroy evidence and fled the scene.
Read Also
Indore: Khelo India torch in city today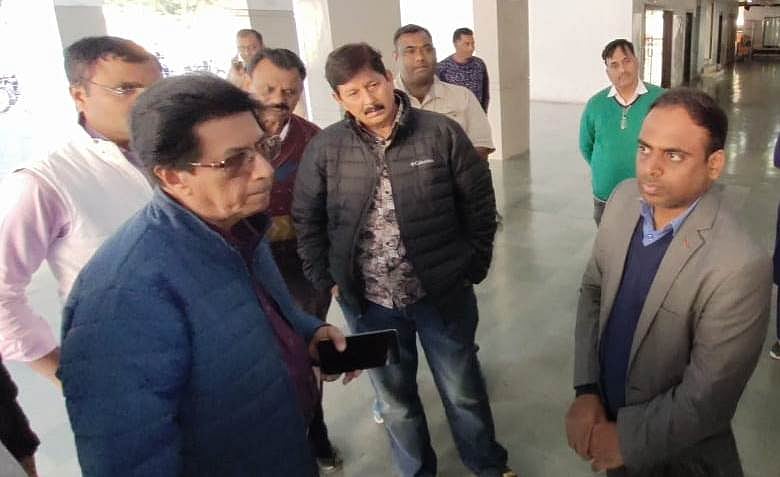 (To receive our E-paper on WhatsApp daily, please click here.  To receive it on Telegram, please click here. We permit sharing of the paper's PDF on WhatsApp and other social media platforms.)