Tamil Nadu: Deputy Inspector General of Police (Coimbatore range) C Vijayakumar shot himself dead at his camp office in the Race Course area in Tamil Nadu on Friday morning. According to reports, he shot himself with his service pistol.
Reports suggest that Vijayakumar went for a walk today morning before arriving at his camp office at approximately 6:45 am. Once there, he requested his Personal Security Officer (PSO) to hand over his pistol. He then exited the office with the weapon and, at around 6:50 am, fatally shot himself. Colleagues on duty at the camp office immediately informed senior police officers, who swiftly arrived at the scene.
Possible Reasons Of Suicide
Sources close to Vijayakumar mentioned that he had been experiencing trouble sleeping for a few weeks and was suffering from severe depression. However, the precise reason behind his decision to end his life remains unknown. Authorities are conducting further investigations to shed light on this tragic event.
Vijaykumar's Career
Vijayakumar assumed the position of Deputy Inspector General of Police for the Coimbatore range on January 6, 2023, following the transfer of his predecessor, MS Muthusamy, who was reassigned as the DIG of the Vellore range. A member of the 2009 batch of the Indian Police Service (IPS), Vijayakumar had served in various capacities throughout his career.
His previous postings included superintendent of police in Kancheepuram, Cuddalore, Nagapattinam, and Tiruvarur districts. Additionally, he held the position of Deputy Commissioner of Police in Chennai's Anna Nagar before his promotion to the rank of DIG and subsequent assignment to the Coimbatore range.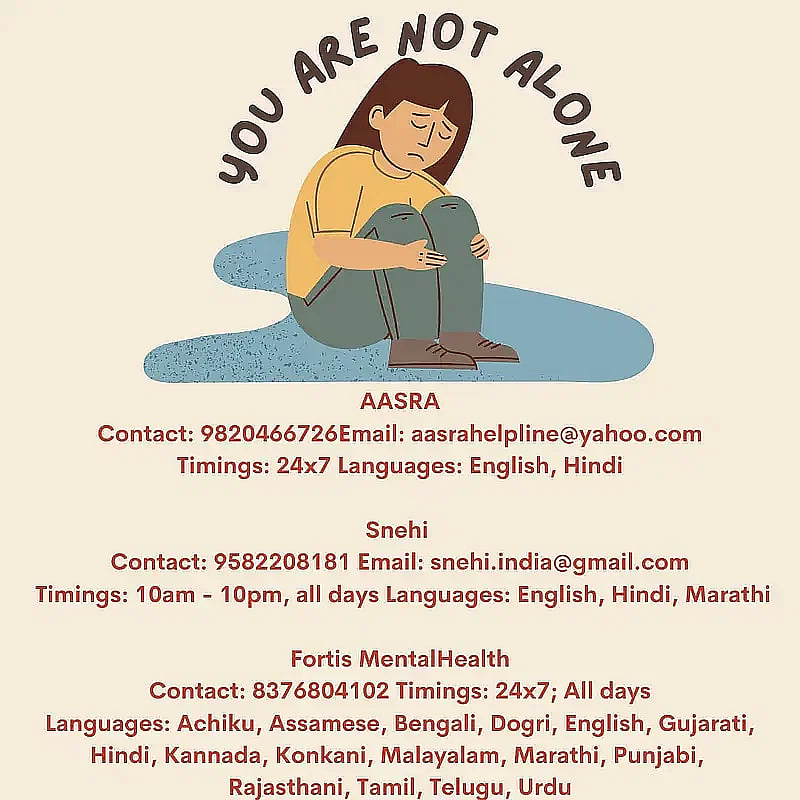 If you or anyone you know is struggling with suicidal thoughts, seek help here: | Mental Health Helplines | |
(To receive our E-paper on WhatsApp daily, please click here.  To receive it on Telegram, please click here. We permit sharing of the paper's PDF on WhatsApp and other social media platforms.)