India on early Wednesday witnessed a partial lunar eclipse (ardh chandra grahan as it is called in Hindi) for few hours.
The partial lunar eclipse, which is said to be the last of 2019, started at around 1.31 am and will be ending before dawn on Wednesday. The eclipse gradually grew and was at its peak at 3 am and it exactly seemed as if a chunk of the Moon has been bitten off. A lunar eclipse occurs when the Moon passes directly behind Earth and into its shadow. This occurs only when the Sun, Earth, and Moon are exactly or very closely aligned, with Earth between the other two.
Here are pictures of Lunar Eclipse from India and around the World.
A view of the moon during a partial lunar eclipse, as seen from New Delhi, early Wednesday, July 17, 2019 | PTI Photo/Manvender Vashist
Partial Lunar Eclipse, as seen in the skies of Surat in the wee hours of Wednesday | ANI PHOTO
Partial Lunar Eclipse, as seen in the skies of Indore in the wee hours of Wednesday | ANI PHOTO
Partial Lunar Eclipse, as seen in the skies of Indore in the wee hours of Wednesday | ANI PHOTO
Partial Lunar Eclipse, as seen in the skies of Patna in the wee hours of Wednesday | ANI PHOTO
Partial Lunar Eclipse, as seen in the skies of Surat on Tuesday | ANI PHOTO
Partial Lunar Eclipse, as seen in the skies of Surat on Tuesday | ANI PHOTO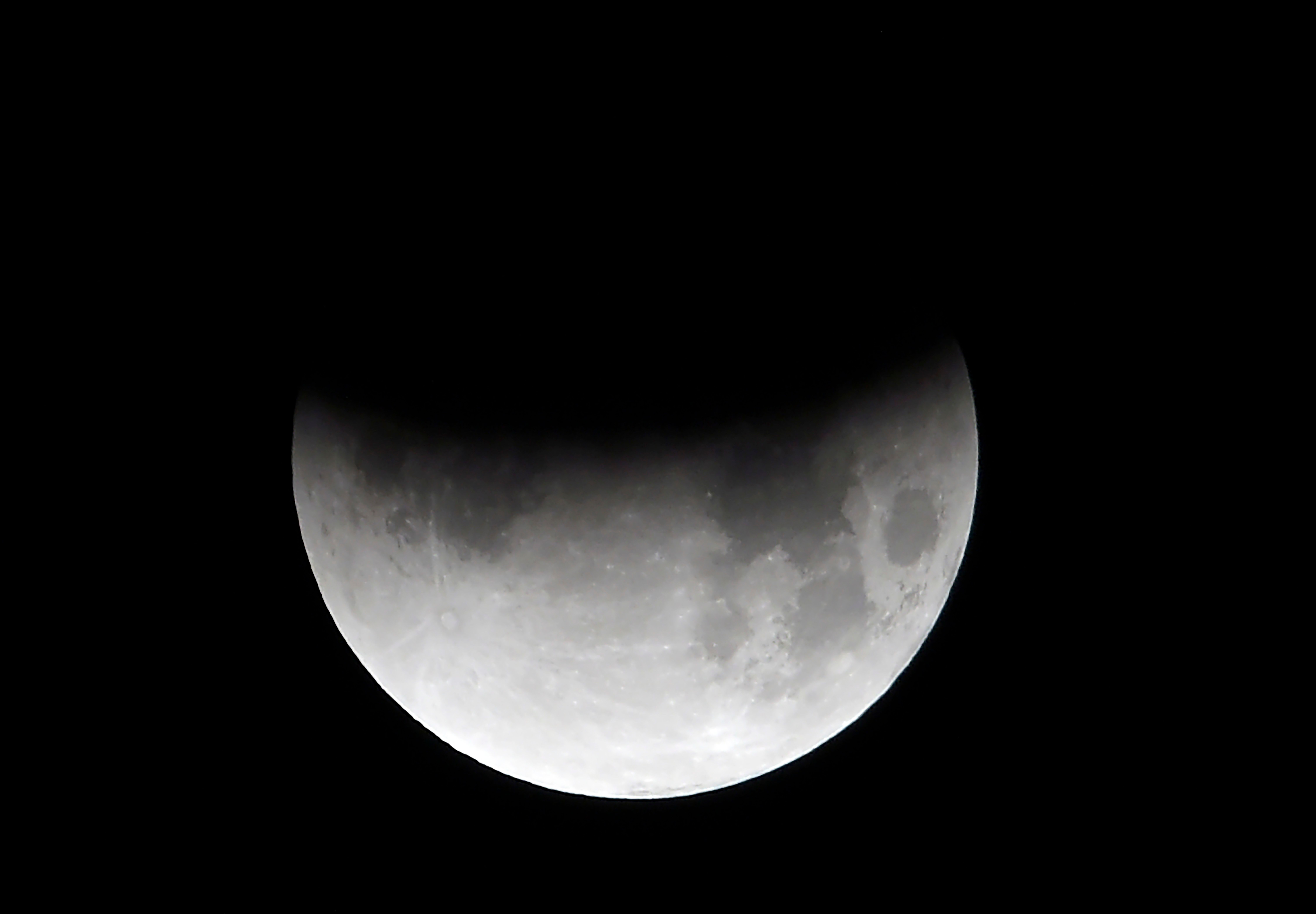 The moon is seen during a partial lunar eclipse in Islamabad | Photo by AAMIR QURESHI / AFP
The moon is seen during a lunar eclipse in the sky over Rome, on July 16, 2019. | Photo by Andreas SOLARO / AFP
The moon is seen during a partial lunar eclipse in Lavau-sur-Loire, western France, on July 16, 2019. | Photo by LOIC VENANCE / AFP
The moon is seen during a partial lunar eclipse in Baden-Baden, Germany, on July 16, 2019. | Photo by Michael Kappeler / dpa / AFP
The cross of a church is pictured in front of the moon during a partial lunar eclipse in Munich, Germany, on July 16, 2019. | Photo by Peter Kneffel / dpa / AFP
People watch the moon during a partial eclipse on the shore of the Rio de la Plata river in Buenos Aires on July 16, 2019. | Photo by JUAN MABROMATA / AFP
(To receive our E-paper on whatsapp daily, please click here. We permit sharing of the paper's PDF on WhatsApp and other social media platforms.)
Published on: Wednesday, July 17, 2019, 02:11 PM IST