Veteran journalist and media person Vir Sanghvi on Sunday asked the Delhi Police to act against a phishing "racket" and said that he had received a call from a mobile number that tried to scam him. Sanghvi also shared that mobile number and tagged Delhi Police in his tweet, asking action be taken against this "racket". Sanghvi's tweet was in reply to film critic Sucharita's tweet narrating how she had got a call from a scammer on Sunday morning.
The Twitter thread mentions in detail how Sucharita got a call on Sunday morning, from a man claiming to be from Delhi Police. The elaborate plan set up by the scamsters on the call was well planned. However, Sucharita was alert to understand that there was something fishy about the whole call.
"It would be SO easy to fall for this for a senior citizen or someone who isn't prepared to be scammed everytime the phone rings in 2023. Sawdhaan Rahein. Satark Rahein," she said in her tweet as a word for advice for all.
Vir Sanghvi, replying to the tweet, said that he had also received a similar call and requested the Delhi Police to take note of the attempts by scamsters to dupe people.
The Delhi Police also tweeted and asked the user to register complaint on the Cyber Crime reporting portal of Delhi Police.
With the advent of technology and proliferation of smart phones, cyber crimes and phishing crime cases have also become a common menace. Scamsters and people trying to con ordinary citizens use a variety of ways to dupe people of their hard-earned money. Such scams are often done by taking the person on the call in confidence and obtaining data related to their bank accounts, passwords and debit/credit cards.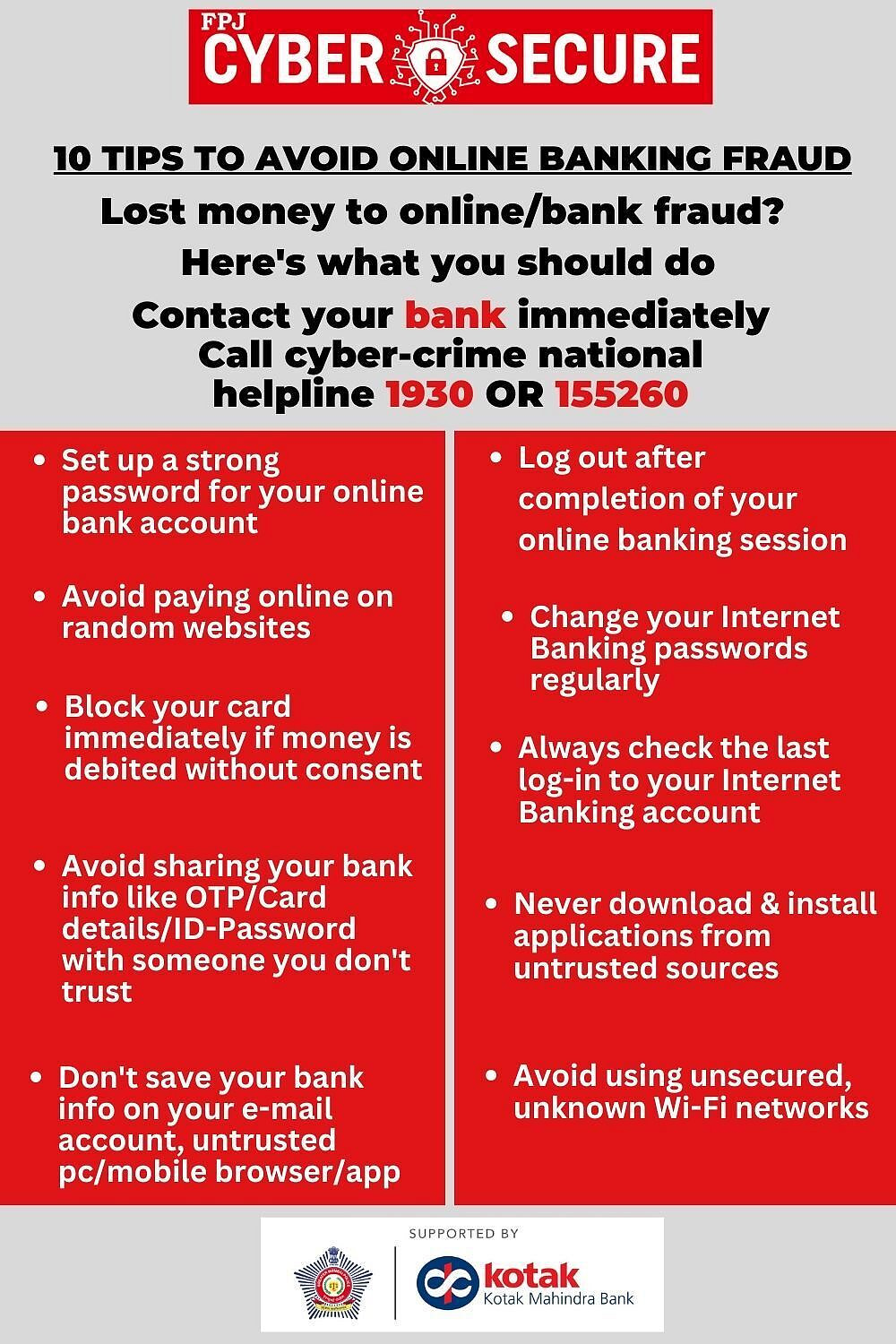 FPJ Cyber Secure |
(To receive our E-paper on WhatsApp daily, please click here.  To receive it on Telegram, please click here. We permit sharing of the paper's PDF on WhatsApp and other social media platforms.)