Mumbai: A 69-year-old man lost around ₹1 lakh while trying to get a parcel of his luggage that he carried on a recent trip, said the Malad police. According to the first information report (FIR), Munabhai Patel on May 14 hired a car to return to Mumbai from Bengaluru.
As he had extra luggage, Patel requested the driver – whom he knew previously – to send the baggage to him via courier. On May 27, the driver sent the parcel via the DTDC company, and even shared a tracking link with Patel. On May 29, the sexagenarian attempted to track his parcel, but faced some technical glitches. Hence, he decided to contact the courier company and began searching the internet for the DTDC's contact number.
₹5 payment for GST
He called on the number which appeared first in the search results. The caller introduced himself as Rahul Sharma and assured the aggrieved of proper assistance. He then told the man that a link would be sent to him and he needs to pay ₹5 as he 'hasn't paid the GST for the parcel'. The complainant followed the instructions and subsequently shared a four-digit code with the caller.
On May 31, the fraudster demanded ₹2,000, citing different reasons. While Patel was conversing with the caller, ₹99,999 were illegally transferred from the former's bank account. After realising the fraud, the senior citizen approached the police.
An FIR has been registered against the caller under the Indian Penal Code sections 419 (cheating by personation), 420 (cheating) as well as the provisions of the Information Technology Act.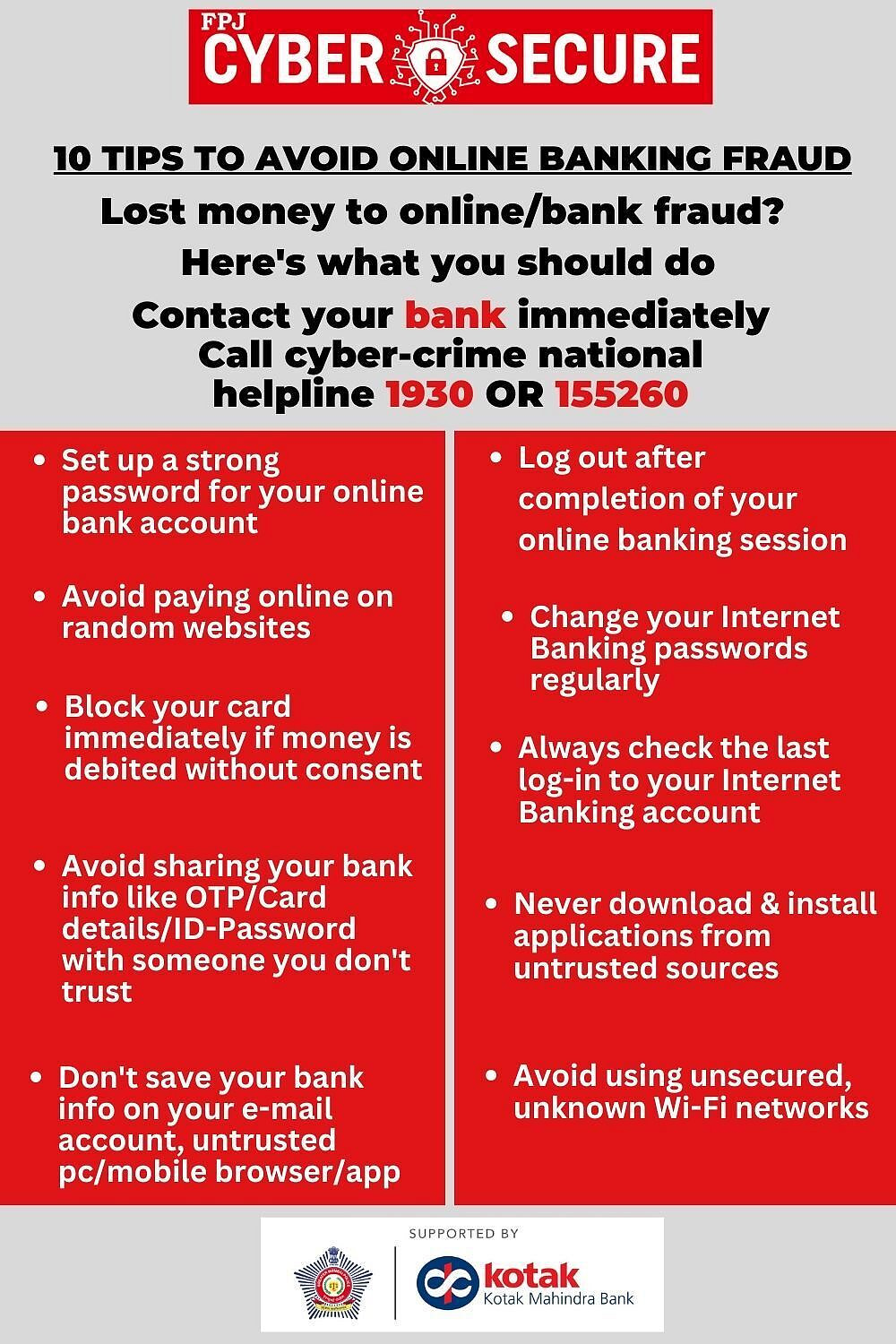 FPJ Cyber Secure |
(We are on WhatsApp. To get latest news updates, Join our Channel. Click here)