Special creations by Chef Manish Khanna
Chef Manish, the founder and partner of Brownie Point and Noir, has you covered this festive season. Brownie Point offers a delectable variety of desserts like Honey nut crunch and some special customised desserts in the form of crackers, poker cards and everything that is Diwali.
Noir, the dessert cafe, presents desserts like Bon bon, Orange Blossom Cheesecake, Cigars Cookies, Scones, Bourbon cake, Strawberry Beez and more. Pick the desserts across any Brownie Point outlet or from Noir counter. And if you intend to create a customised hamper, Brownie Point and Noir will design them the way you want.
Brownie Point hampers: Diwali Poker Hamper and Cracker Hamper are priced at — Rs 600 each; Diwali Festive Hamper —Rs 1000; Brownie Hamper (12 pieces) — Rs 700 and Cake Jars (2 jars) — Rs 540. Noir: Chocolate Cigars Box (12 cigars) — Rs 550; Assorted Cookies Box — Rs 550; BonBon Box (12 mixed BonBons) — Rs 550.
Healthy delights
For fitness enthusiasts, Soulfuel Plus Hamper by Digestive Health Institute by Dr Muffi provides a unique gifting option. This healthy hamper contains SoulFuel Protein (1kg jar/1kg pouch/single serve sachets), an Eat-Right Prescription, SoulFuel shaker, SoulFuel Lifestyle vouchers and a recipe book. Priced at Rs 5499, this can be purchased at www.thedigestive.in.
Waffle cakes
Who can get enough of waffles? Now sample the Belgian Waffle Co's waffle cakes available in four flavours - Nutella Crunch, Death by Chocolate, Red Velvet and Almond Butter Praline.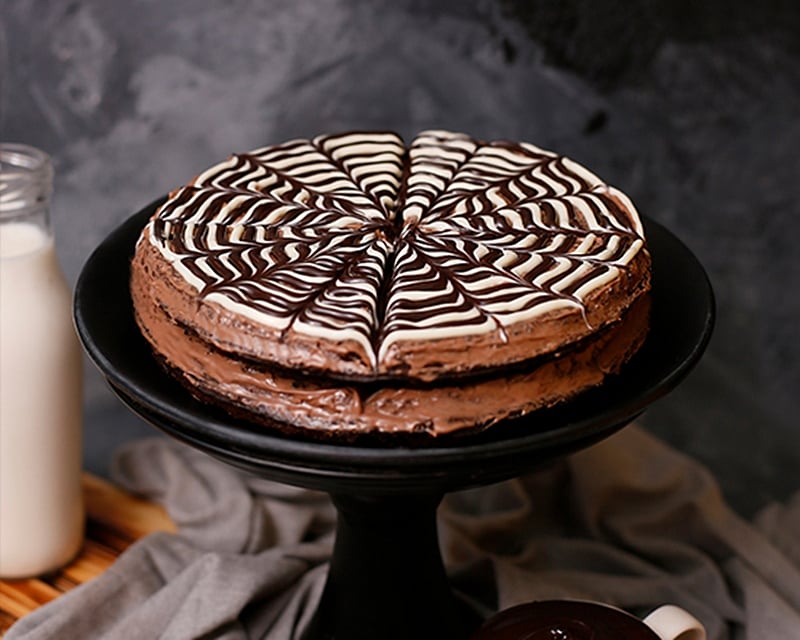 Available in single as well as double layer, you can choose to top up with options like ice cream, sprinkles and whipped cream. Available at all BWC outlets as well as online, the cake has been priced at starting Rs 290 onwards.
Protein packed treats
Myprotein Diwali special gift box, which was launched by Bani J, contains healthy snacking treats like Baked Protein Cookie, Protein Brownie and Protein Flapjack and a mini shaker.
The Baked Protein Cookie is a vegan friendly, protein packed treat with added dark chocolate chunks. The Protein Brownie is another high protein treat with 22.5 gm protein mixed with the goodness of chocolate, making it an ideal on the go snack.
The Protein Flapjack packed with protein and carbohydrates is the perfect snack to satisfy your post workout cravings. Available on www.myprotein.co.in.
Natural indulgence
For those looking to veer away from the usual snack or sweet hampers, Love Organically presents a unique opportunity: Natural cosmetic products. Sourced from farms across the country, every product is crafted with natural and organic ingredients, which means they are free from toxic chemicals and synthetic compounds, with special attention to purity.
Priced at Rs 2199, the hamper contains Glow & Shine Mogra Luminous Glow Body Moisturizer (Rs 850); Relaxing & Calming Lavender Sleep Tight Body Lotion (Rs 950); Glow Face Pack (Rs 199) in an attractive peach floral box (Rs 200).
You can also customise the box and choose products from their website. Place orders by contacting 07045364343, visit https://loveorganically.in/ or write to: info@loveorganically.in.
A fragrant collection
Ohria's Diwali gift collection is very passionately curated, designed and chosen to help you select that 'perfect gift' to convey festive wishes. Choose from boxes like Sugandham (Price: Rs 1199) which has natural deodorants in fragrances of Raatrani & Mint and Amaltas & khus; Snanam (Price: Rs 1999) which has a wide range of naturally fragranced bathing bars; Mehak (Price: Rs 3299) comprises of Ohria bestsellers; Pavitram (Price: Rs 3899) contains Amrit ras cleanser, Amrit ras shower wash, Amrit ras bathing bar and Raatrani & Mint Luxury Copper Candle; Sumangalam (Price: Rs 4050) has Turmeric & saffron Cream, Turmeric & Marigold Bathing Bar, Avbhasini Face Pack, Tej Vardak face wash Powder and Sandalwood & Kesar Luxury Copper Candle; Pushpam (Price: Rs 4599) contains Rose & Pomegranate cream, Rose, Milk & Vanilla Bathing Bar, Rose & Pomegranate Shower Oil, Rose Facial Mist, Rose & Honey Hydrating Gel and Rose & Oudh Luxury Copper Candle Small. Available at Ohria website.
Fruity flavours
Replace those sweet boxes and traditional dry fruits with fascinating beauty hampers from The Body Shop. With beautifully assorted choices, The Body Shop offers a range of products comprising of ingredients from around the world: British Rose, Almond Milk and Honey, Strawberry, Moringa, Argan just to name a few.
Cherry-pick from attractive pre-made gifts or customise your packaging with your much-loved products from The Body Shop. Price: Rs 895 onwards. Available across all The Body Shop outlets and www.thebodyshop.in.
Subscribe happiness
Pamper your loved ones with organic subscription boxes from Vanity Wagon for best festive grooming and gifting options. Vanity Wagon's Bellebox includes five toxin-free products such as Auli Lifestyle Facial Massage Cream, Organic Harvest Shower Gel, Greenberry Organic Castor Oil, Mamaearth Ubtan Facewash and Bath Candy Co. Lavender Hydrosol. Price: Rs 699 onwards. To order visit www.vanitywagon.in.
Custom-made
Show love and care to your closed ones by gifting them a personalised hair care range from Bare Anatomy. The unique hair solution expert creates customized products that factor in one's personal data and a wide range of external characteristics, for example, lifestyle, diet, age, hair problems.
There's also the option of picking a preferred colour and fragrance to enhance the customer experience and printing customer's name on the jar too, augment the personal touch. Available at: www.bareanatomy.com.
Fuel your sweet tooth
Get fabulous Diwali gifting options from Hoi Food in rich Indian mithais and cookies. These affordable misht mithai and cookies are made in pure and natural ingredients and are available in Kaju Katli, chocolate crust cookies, chocolate barfi, badam burfi and many more. Grab these affordable misht sweets from Hoi Food website. Price: Rs 150 onwards.
Traditional luxury
Bringing together the finest artisanal foods from India and around the world, Blue Ribbon Gifting by Foodhall helps you create perfect gifts that will appeal to the most discerning tastes. Excuding true luxury, the Noor gift hamper is an exquisite collection of Bustaan Saffron-Infused Honey, Liquid Gold Sundarbans Honey, Arqa Saffron (Foodhall's in-house spice brand), stuffed dates and apricots.
Priced at Rs 5,000 plus taxes, hampers are available at Foodhall stores across the city and via Scootsy. Complete customisation can be done at any Foodhall store, with the help of a Blue Ribbon gifting expert. To order you can also visit foodhallonline.com/gifting/blue-ribbon/.
Get artisanal
With the festive fervour setting in, Marriott has curated a selection of indulgent festive delicacies to celebrate the season with its unique offerings.
Handcrafted by Marriott's own chefs, this bespoke limited-edition artisanal hamper will raise the temptation quotient for the perfect celebrations. From pralines, bonbons, cookies, florentines, tarts to traditional favourites like the Nankhatai and Laddoos, this uniquely crafted delicacy box features an array of interesting and creative fusion of modern and traditional treats. Price: Rs 5000+. For more details and to book your boxes call on 9004616506 or visit www.diwaliwithmarriott.com.
Wholesome & healthy Diwali
Sequel has put together festive hampers that will make an ideal gift for the health-conscious foodies in your life. The small one (priced at Rs. 2500 inclusive of taxes) contains a luxurious soy wax candle, a bar of Taza chocolate, Sequel granola, a maca ball, a granola bar, a cacao truffle ball, Sequel trail mix and an almond butter cookie.
The large hamper (priced a Rs 5000 inclusive of taxes) contains two luxurious soy wax candles, two bars of Taza chocolate, Sequel granola, two maca balls, a raw granola bar, two cacao truffles, two packets of trail mix, an almond butter cookie, a peanut butter cookie and two nut butters (almond and peanut). Available at Sequel's Kala Ghoda and Bandra store, as well as Scootsy.
A decadent affair
La Folie by Chef Sanjana Patel offers a range of gifting options. Ideal for stylish gifting is the La Folie x Nishka Lulla Festive Hamper, which is a collaboration between Chef Sanjana and designer Nishka Lulla. The hamper features one box of assorted pralines and ganaches (choose from Italian hazelnut praline chocolate, signature French dark chocolate ganache and a lot of other exciting things.
There are also two large hampers with inclusions such as one box of assorted pralines and ganaches, two chocolate bars, one spread, two Sable cookies, one bag of coated nuts and more.
The festive hampers are available at La Folie Lab (Bandra), La Folie Du Chocolat (Kala Ghoda and Foodhall@Linking Road) and on Scootsy. For more information or to place orders, call: 09167722181.
Make a healthy choice
Diwali is here and along with shopping for clothes and decorative items, buying gifts is also one of the major parts of the celebration. This Diwali try to share some healthy gift hampers as we all are aware that Diwali can't be celebrated without eating delicious mouth-watering sweets. Alpino has come up with up a healthy gift hamper to share it with your friends and family. It's available on their website for Rs 999.
Go 'super'
Oziva launches special gifting box for your near and dear ones comprising of Superfood Greens & Herbs, Superfood Peanut Butter, Plant-based Biotin. Superfood greens and herbs is an Alkalizing Drink which helps improve skin health, Superfood Peanut Butter is specially designed for kids and has herbs like Brahmi, Moringa and Pomegranate, Plant-based Biotin is 100% derived from plants and keeps hair healthy. Priced: Rs 1499. Available at: https://www.oziva.in/
Raise a toast in style It is that time of the year once again, when the fervour of Diwali engulfs one and all. A time to connect with friends and family, of reliving those old stories and creating new ones. Share these special occasions with Jack Daniel's as company, or gift it to your special ones.
The Jack Daniel's Old No. 7 Diwali Edition Pack is inspired by the traditional ritual of playing cards around Diwali. What makes it more exciting and a must for gifting to friends and family is that it comes with a pack of specially designed limited edition Jack Daniel's theme playing cards. Price: Rs 2500 onwards. The special edition Gentleman Jack Diwali Pack is inspired by the famous safe in Mr Jack's office, which also happens to be a symbol of wealth associated with Diwali rituals. Price: Rs 4000 onwards.
(To receive our E-paper on WhatsApp daily, please click here.  To receive it on Telegram, please click here. We permit sharing of the paper's PDF on WhatsApp and other social media platforms.)