Mira-Bhayandar: Nearly a month after they received a complaint from Baburaj Acharya-a resident of Naya Nagar in Mira Road, that ₹4.19 lakh had been siphoned off from his bank account by a fraudster who posed as customer care executive of a multi-national bank, the cyber cell of the Mira Bhayandar-Vasai Virar (MBVV) police managed to make a reverse transaction amounting ₹3.14 lakh.
In his complaint, Acharya stated that in order to resolve some credit card issues, he tried searching for the helpline number of the bank on the search engine, but ended up calling the cyber-fraudsters who had apparently uploaded their own numbers.
Cyber cell team swung into action
The fraudsters managed to extract crucial banking details by convincing him to download and click a link which they used to siphon-off the money. After receiving the complaint, the cyber cell team swung into action and managed to reverse the transaction amounting ₹3.14 lakh by establishing contact with the gateway of the digital platform that provided payment solutions.
With the current recovery, the total figures have soared from ₹86.72 lakh to more than ₹1.13 crore in ten months between January to October, this year.
Cyber helpline number
Stressing on the need to be careful while dealing with unknown callers/senders and to lodge complaint as soon as possible (Golden Hour), cyber cell officials said that people can directly approach or call the cybercrime cell on 1930 even email at www.cybercrime.gov.in for reporting online frauds.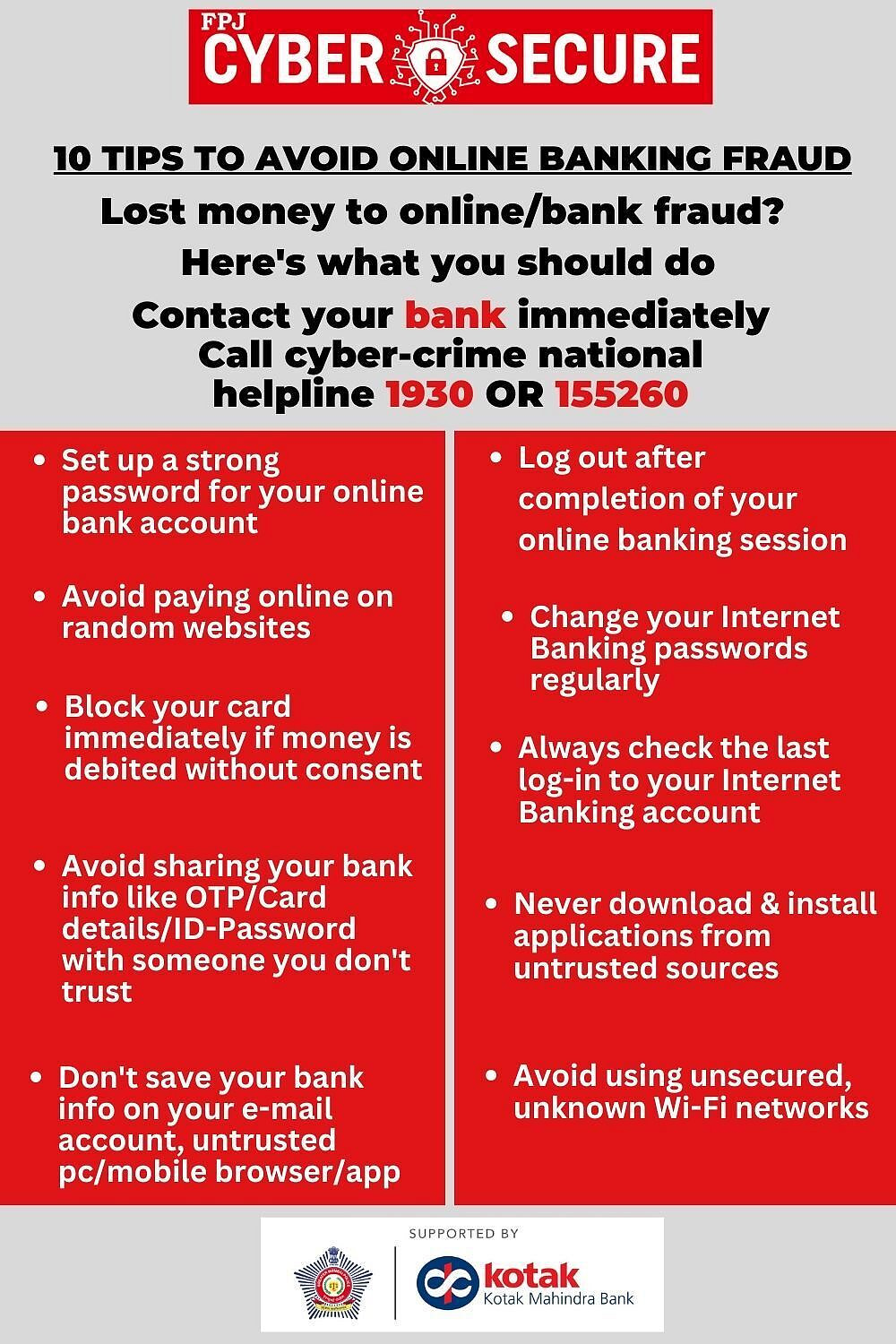 FPJ Cyber Secure | FPJ