Mumbai: A case of cyber fraud has come to light where a man lost ₹1.30 lakhs without sharing any OTP (one time password) or clicking on any suspicious links. A case has been registered against an unidentified individual under sections 420 (cheating) of the IPC Act and 66 (c) and 66 (d) of the Information Technology Act at MHB police station on August 7.
According to the FIR, Sabirali Ansari (47) a resident of Borivali West, is a sand cement shop keeper. He has two savings bank accounts, one is in the Central Bank of India, Kandarpana, Dahisar (w) branch and another is in the Union Bank Kandarpana, Dahisar (w) branch. He had linked his Union Bank savings account with Google pay and Paytm for online transactions.
Victim had 2 bank accounts linked with online payments
On August 1, at 3.30 pm, he received a message that was ₹89,700 withdrawn from his Central bank of India's bank account. He promptly went to the bank and informed them that he did not withdraw any cash and blocked his account with a submitted dispute form.
The following day, at 3.03 pm, Ansari received another message, this time stating that ₹5000 was withdrawn from his Union Bank account. He swiftly went to the Union Bank, but by the time multiple transactions had occurred and a total ₹41,000 withdrawn from his Union bank account.
Victim blocks both his bank accounts
Ansari blocked the Union Bank's account as well and submitted a dispute form to the bank. In total, he lost ₹1,30,700 from both of his accounts. What is puzzling is that Ansari neither received any suspicious links nor shared his OTP. He also did not click on any unknown link. Despite these precautions, the fraud withdrawals took place.
FPJ contacted the victim but he refused to talk about it. He has registered a case at the MHB police station. The police are conducting further investigation.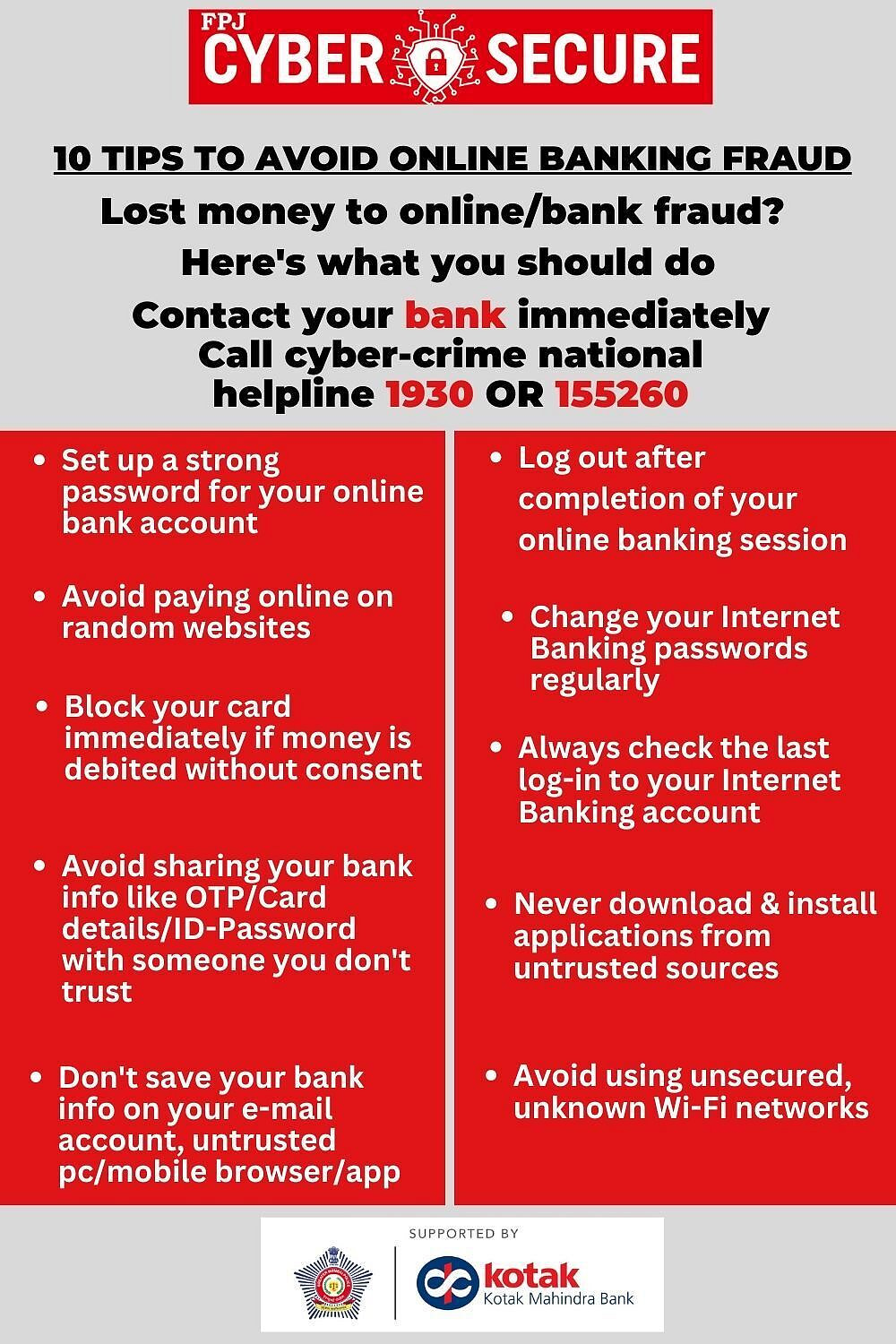 FPJ Cyber Secure | FPJ