Today, people stand united and others divided with the idea of supporting the lesbian, gay, bisexual, and transgender (LGBTQ) community. Cutting all the negative noise, the community is moving forward. Compared to the past, there is more awareness about the rights of LGBTQ community -- while some of this is due to many from the community talking about and many outside the community knowing their rights.
This growing awareness has prompted brands to support the community as well.
This month commemorates the progress made by the LGBTQ community over the years and also raises awareness of the problems gender-neutral people face today.
To honour the Pride Month, Fossil launched its all-new limited-edition Pride collection. The brand said it is designed to celebrate the spirit of love, equality and the very essence of individuality. This collection, which is priced at Rs 5,495, will benefit The Trevor Project — the world's largest suicide prevention and crisis intervention organization for LGBTQ+ young people.
"As we honor and celebrate love across all spectrums, Pride month is also an opportunity to spread awareness and bolster social acceptance. Through our association with The Trevor Project, we unleash the power of youth and give them the tools to create a lasting change for themselves," says Johnson Verghese, Managing Director, Fossil Group India.

Other tha limited edition, the brand is offering each strap retailing for Rs 1,495 is available separately.

In the case of Apple, a new Apple Watch Pride Edition band and dynamic watch face, both of which incorporate a broader set of colours inspired by multiple Pride flags was introduced. In India, the Pride edition braided solo loop is available for Rs 7,900 and the Pride Edition Nike Sport Loop is Rs 3,900.
"Even before the events at the Stonewall Inn brought the LGBTQ+ movement to new prominence, Black, Brown, and transgender activists were key leaders in the march toward equality," said Tim Cook, Apple's CEO. "On many fronts, Apple supports the ongoing and unfinished work of equality for diverse and intersectional communities, and we want to provide every opportunity to celebrate and honour this history during Pride season."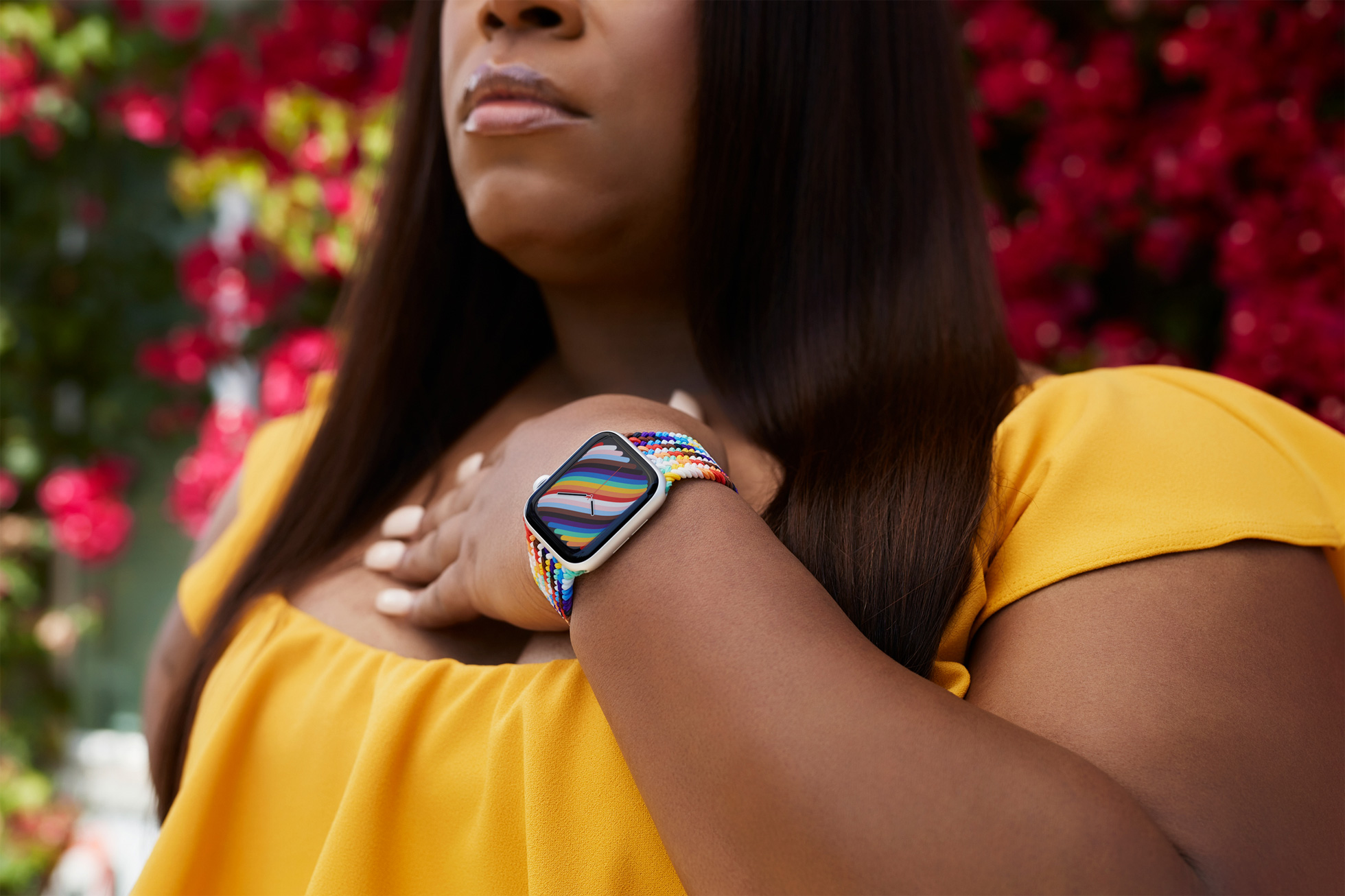 Team Xbox extended their support to LGBTQIA+ players during Pride month and beyond by highlighting stories of Team Xbox and Microsoft members, and Microsoft is making a $150,000 total donation to LGBTQIA+ nonprofits.
The Xbox Gear Shop introduced new Pride collections from Xbox, Halo, and more. It is also showing support with limited-edition t-shirts, bags, and more — all created by and with LGBTQIA+ communities. This year's collection is packed with Xbox Game Studios designs and eco-friendly options.
Team Xbox has designed the Pride 2021 Xbox Wireless Controller with and for LGBTQIA+ people to give visibility to communities, the company stated.
Adidas has talken their long-running 'Love Unites' platform global for Pride 2021. It released a 30 plus piece Pride collection alongside a global campaign spotlighting influential members and allies of the LGBTQ+ community.
A new collection, featuring select products was made available by Disney at Disney's online stores and Disney stores in North America and Japan, Walt Disney World Resort, and Disneyland Resort. The collection arrives during this month at Disney stores in Europe and United Kingdom.

Meanwhile many music platforms in India like music streaming service Jio Saavan and Spotify; and music channel VH1 are also celebrating Pride Month.

Let us know! 👂
What type of content would you like to see from us this year?

— HubSpot (@HubSpot)
Let us know! 👂
What type of content would you like to see from us this year?

— HubSpot (@HubSpot)
Let us know! 👂
What type of content would you like to see from us this year?

— HubSpot (@HubSpot)
(To receive our E-paper on whatsapp daily, please click here. We permit sharing of the paper's PDF on WhatsApp and other social media platforms.)
Published on: Friday, June 04, 2021, 12:08 AM IST