Let writing be the guide: Dharini Bhaskar
Dharini Bhaskar |
"That bookshops have suffered during the pandemic is tragic—these are spaces of magic and possibility. I will miss the pleasure of browsing and discovering new authors if fewer of them exist; I will feel greatly impoverished if most of them vanish; I know my inner world will become narrower without their presence. But I will still write," begins Dharini Bhaskar, author of These, Our Bodies, Possessed by Light – which has been short-list for the JCB Prize for Literature 2020. While the pandemic may pose added challenges; she believes that it should not dictate the nature of the decision. "If a writer wishes to commit herself to a manuscript without the pressures of a day job, and feels she can sustain her body and soul by doing so, she should. If she has no choice but to juggle multiple roles, or feels better able to write while living other lives, she is following the path of so many writers before her."
Authoring book are always a dicey path: Satyarth Nayak
Satyarth Nayak |
For Satyarth Nayak, screenwriter and author of the bestselling novel "The Emperor's Riddles", the sorcery of words is what egged him on. "Commercial aspects are crucial too but they are not the sole determinant. Authoring book are always a dicey path. It depends on how long one is willing to roll the dice," he says, and believes that on the upside, the pandemic has given rise to captive readers. "The lockdown has forced us all to remain indoors for much longer periods of time than ever before. This, in a way, has turned many into captive readers as there's little else to do besides washing dishes and watching Netflix. I hope this means people are reading more than usual which is always great news for authors. Also, virtual interviews and discussions are reaching a lot more people in this pandemic era which gives writers great visibility. Lockdown is forcing people to spend lot more time on social media and this makes virtual chats a good way to stay in circulation."
This is just a transitory period and not an 'era'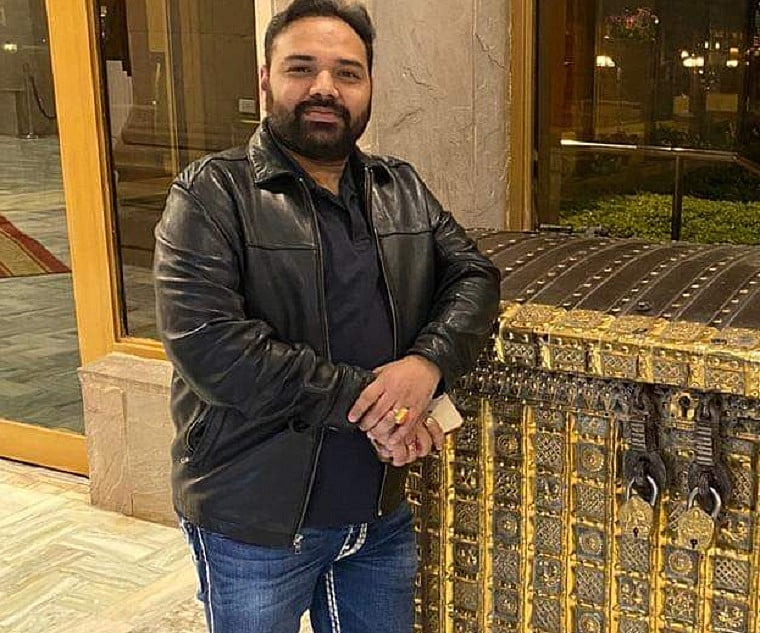 Dr. Deepak Singla |
Writing informative content that resonates with the current vibe will help fledgling authors stay relevant — whether they make it to the bookstores or not, avers author Dr. Deepak Singla. "I'd like to believe that a good book finds it ways to readers — online and off it. Although it is always difficult to predict future prospects for any particular career, yet I strongly feel that authoring incisive book is a lot relevant now as a career as people are investing that extra time on their hands to upskill. And, reading plays a large part in one's development — professionally and personality-wise. Moreover, since the world is currently online, the digital domain has made it much easier to select and order books from the comfort of one's home. There continues to be a great scope for authors with an innate flair to bring forth awareness, hope, happiness and prosperity in life through their writings."
Kavita Bhatnagar |
Thinking along similar lines, and for those at a crossroads, Kavita Bhatnagar, author of Second Chance, believes the WFH culture offers room for productivity if one decides to compartmentalise. "Come to think of it, the current era may propel some to opt for same as writing can be pursued easily from home or when one has more time. As work from home becomes the new norm, we may see writers also bloom though the economic aspect of writing may take more time to come forth. Moreover, people have rekindled their love for reading and ebooks and ecommerce have substituted traditional books and book stores. Digitization is the buzz word even in the writing world."
This is the best time to invest in that side hustle: Karan Puri
Karan Puri |
Going by how the grass is greener on the side you water, Karan Puri author of the best-selling fiction novel Shit Happens — A desi boy in America. believes that the 'stay home stay safe' phase can be a terrific option for those wanting to maximise their side-hustles. "The lockdown gave me the time to complete my book and release it all over the world through Amazon self-publishing. A great platform, I took advantage and first launched the ebook version of the book. I started interviewing a few people who had gone through such issues for my book, and it's been a worthwhile pursuit."
Survival depends on story not stores!
Kumar Kaushik |
Looking for ways to stay relevant in the pandemic era? "Being an author when I wrote The Don of Darbhanga, I tried to create a story that will remain relevant even after a century, so an author must write quality stuff and collaborate with bookstores in making plans for promotion in this pandemic situation, rather than stressing over the sales of their books, which will eventually happen if it's good. The survival of the fittest concept has always remained relevant so even today those authors who are able to adapt and gauge their readers' pulse will only survive, irrespective of whether there are stores or not," states author Kumar Kaushik.
Ambica Uppal |
For newbie writers who're finding it hard to get past the initial block; acting upon an impulse while writing is the way to get started opines author Ambica Uppal, author of Mahlaar, an anthology of poems. "Just do it. I always say this; no matter how great of a writer you feel you are in your head, if you haven't really put pen to paper and written then you aren't a writer. So, to write, just start," she concludes.
(To receive our E-paper on WhatsApp daily, please click here.  To receive it on Telegram, please click here. We permit sharing of the paper's PDF on WhatsApp and other social media platforms.)