Don't risk it, only revamp: Vishal Pacheriwal, Co-Founder of Raisin by Parvati Fabrics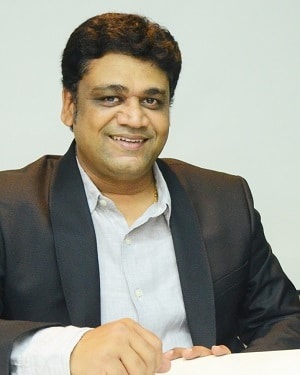 "Stick to what has sailed you till here. Do not shift focuses and try to stick around the business model with the necessary changes required as per the scenario. At Raisin, we tried shifting our weightage to online focused models, and that has helped us more than we initially envisioned as digital is the way forward," says Vishal Pacheriwal, Co-Founder of Raisin by Parvati Fabrics Limited, adding, "As per a finding by the Retailers Association of India (RAI), the sluggish growth of the retail segment continues wherein 67 per cent of consumers showed little to no excitement in shopping post the lockdown, citing safety and hygiene concerns. This in a way has egged businesses to be more pro- consumer, along with doling out strategies that offer exclusive shopping options for customers while maintaining the hygiene and safety measures to be taken care of."
Invest the time on patrons that matter: G.R. Mahesh, founder of Gubbi Goodu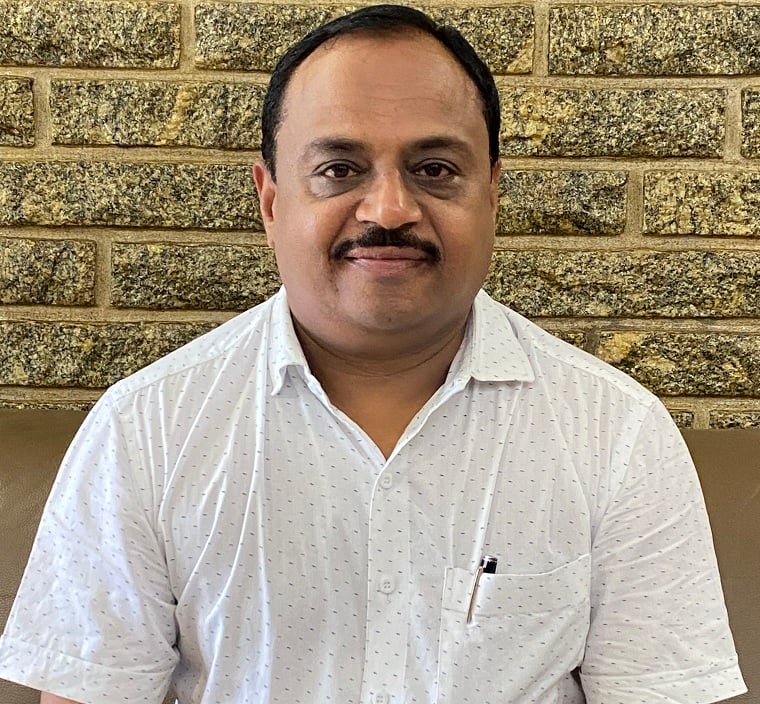 While the nationwide lockdown brought India's tourism and retail sector to its knees, the unforeseen time enabled businesses to upskill and upgrade their offerings. "As most of us gear up to reopen businesses, we are coping up with new strategies — giving safety the utmost priority — with all the necessary precautions. My team and been investing time to upskill/ multi-skilling the team members," says G.R. Mahesh, founder of Gubbi Goodu, further adding how patrons can look forward to healthier innovations in the coming weeks. "The focus is more on health as we have curated healthier options in our menu – stuff that will boost immunity and make their trip to our place worthwhile. All this "Free time" has equipped us to get more interactive, engage and build meaningful connections with customers through social media."
Keep moving and visualize your outreach: Menaka Bhandary, Founder of Blown Salon
JERIN NATH
It's often said that an entrepreneur's journey is never without challenges. The pandemic has equipped new age businesses to brave the storm — provided that one tirelessly works around making itself accessible to its consumers, suggest Menaka Bhandary, Founder at Blown Salon, a premium beauty chain. "As a start-up, with no rental compensations, and with reduction in business — times are tough. But the secret is to reach out. Times of intense upheaval are the best times to make long-term investments in our businesses, our people, and ourselves," avers Menaka, opining how that may mean rethinking some fundamental aspects of one's business not just for the present but as a foundation for the future. "I know we are in crisis mode, but carve out a few hours each day to think strategically about the future and how you can build for that vision now. Up your networking game. Doors open up for us because of hard work, perseverance, and resolve but it's ultimately how well you nurture your connections that will open the biggest doors for you."
Show some love, it matters the most now: Hari Singh, Founder of Briggs Brewery
More often than not, it all boils down to getting that must needed push from people that matter the most to a brand — its consumers. Thinking along similar lines, Hari Singh, Founder of Briggs Brewery has a word of advice: "Please support local and small businesses that are working extremely hard to give you a memorable product experience during these tough times when a lot of things have been affected for us entrepreneurs in the backend of things." Reiterating how it's the small things that matter, Hari suggests people to offer support through the simplest ways possible – a shout out on social media for a brand you really like. "Your support in any small way be it trying a brands product, giving them feedback or showing a brand some love on social media at this point are really small gestures that would help us get through with this," he says.
Mind over matter: Joan Fondevila, Founding Partner at ProGen Weight Management
Healthcare, more specifically weight loss are the good segments to invest in, in this time of "new normality". Joan Fondevila, Founding Partner at ProGen Weight Management urges people to invest in fitness in order to immunize oneself of lifestyle diseases such as type 2 diabetes and obesity. "During the lockdown, several patients were undergoing a state of ketosis and we had to ensure that they maintained a state of ketosis to help them lose weight and lose fat. The biggest challenge was to create a system in a short period of time to monitor the progress of our patients. We had to incorporate a stronger digital presence where our dietitians supervise and observe patients, conduct mitochondrial activation training (Physical Training) sessions online," says Joan. Popular studies have indicated that obesity is a risk factor that increases the mortality rate. "Now more than ever, we need to prevent any sort of weight gain that may lead to obesity because this will compromise our immunity. Sign up with a healthcare as experts can help you maintain a state of ketosis to kick that lockdown flab."
Be supportive of your team: Hussain Somjee, Managing Director at MIMI Homes
It's easy to get overwhelmed with everything that's happening around you, and go the extra mile to serve your users. But, it's imperative to tend to the needs of those hands that help you achieve your plan. An important strategy is to use this time to learn and improve ourselves and to also be supportive of our team in these hard times," recommends Hussain Somjee, Managing Director at MIMI Homes adding how staying nimble, innovative and looking for every opportunity is the way forward.
ALSO READ
Chanakya Thoughts: Think like a leader
(To receive our E-paper on whatsapp daily, please click here. We permit sharing of the paper's PDF on WhatsApp and other social media platforms.)
Published on: Sunday, September 06, 2020, 07:00 AM IST