The second COVID wave has been devastating. Many have jumped into the health-conscious bandwagon to keep fit and boost immunity. With our growing dependency on smartphones, what better way than technology to keep us motivated?
There are hundreds of apps promising to keep us healthy and fit. But, how do we know which one would work for us? Also, since apps get access to all your personal details, including your illness, body weight and food habits, one should choose an app which is trustworthy.
We have studied some apps and checked if they deliver what they claim. Here are five health apps that we think can help you in your fitness journey.
Fitza
What if your virtual life coach recommends grandma's recipes and natural homemade remedies for a healthy living?
From goal-based lifestyle recommendation to traditional healthy recipes, Fitza is programmed to deliver personalised and sustainable nutrition plans based on age-old practices and users' likes and dislikes.
Fitza curates a simple and nutritious diet keep diseases at bay. Ancient science believes a minimum change in one's eating pattern can help one stay fit.
Available: Google Play Store and Apple App Store
Price: Rs 1,500 (+ GST) for a 13-week plan
Evergreen Club
During these tough times, the elderly should not be neglected and it's important to help them stay afloat. Evergreen Club is an amazing wellness-focused app for senior citizens. The app has been especially curated keeping in mind both physical and mental health among senior citizens.
The app conducts yoga sessions, meditations and if one wants some fun, do the Zumba. The app also holds workshops for gardening and cooking. There are options for the users to attend quiz events and play online games with their peers. Citizens above 55 years can register.
Available: Google Play Store and Apple App Store.
Price: Free to try. Paid afterwards
Pocketcoach
The fear of being infected, unavailability of proper healthcare facilities and the lockdown are taking a severe toll on our mental health. Many of us often face severe anxiety issues.
While people with severe symptoms should consult a psychiatrist, there is a self-help app to help you deal with anxiety. There are a few courses teaching how to be calm, handling worries, coping with panic and so on. There are audio-guided exercises. Listen to the many meditation exercises and feel relaxed.
Available: Google Play Store and Apple App Store.
Price: Free to try
Stability Ball Workouts by Fitify
Covid has forced us to be indoors. If you are upset over missing your regular workout, worry not. Let's find a cheaper way to train. Buy a swiss ball online. Yes, the gym ball as they call it.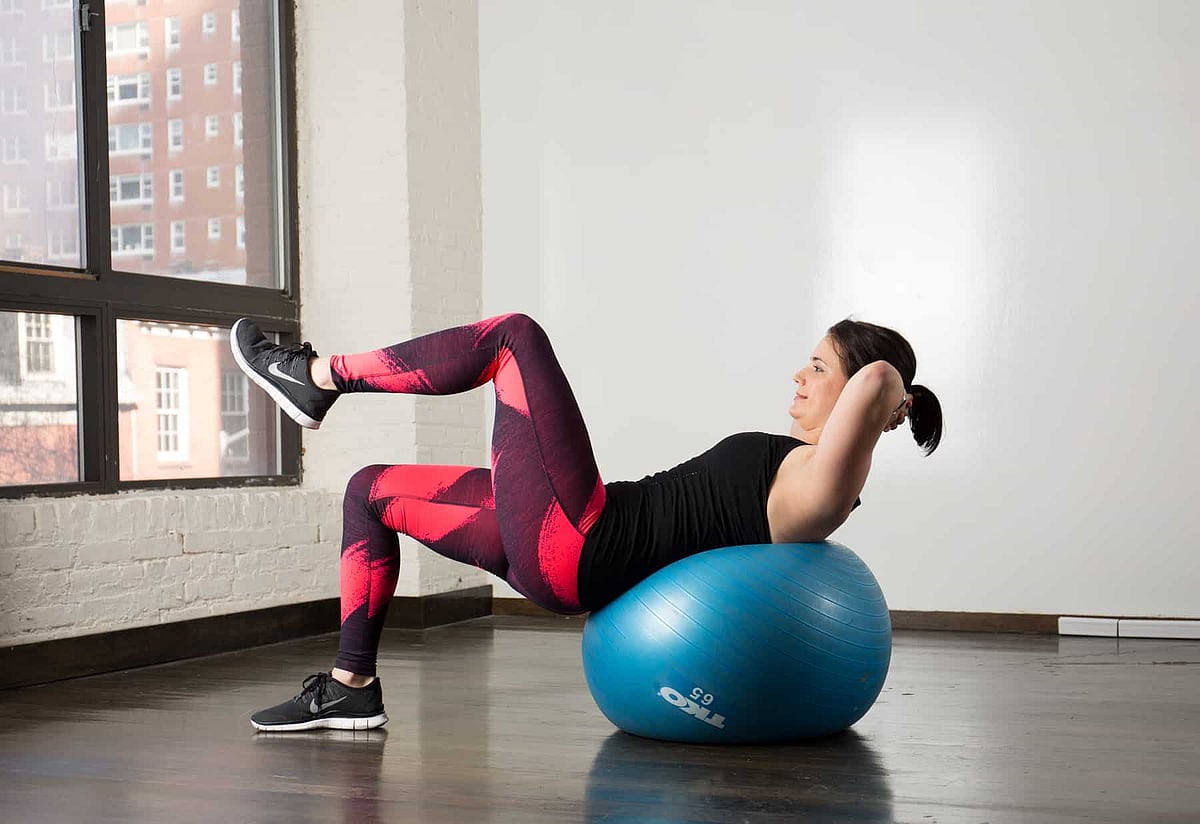 Download Stability Ball Workouts by Fitify and start working out. From cardio to core strengthening to weight loss, discover new ways to train with a swiss ball. You can choose the workouts depending on your goal. Let's get started.
Available: Google Play Store and Apple App Store.
Price: Free to try
Fastic
You might have heard people gushing over shedding kilos through intermittent fasting. The fat-loss method is gaining popularity with many claiming it works. Intermittent fasting involves eating during a fixed window period. The most popular is eight hours of eating and 16 hours of fasting, but it can be divided into 12-hour slots as well.
Fastic lets you pick from 12 different modules and has a timer to remind to eat and when not to eat. Its water tracker ensures you stay hydrated.
Available: Google Play Store and Apple App Store.
Price: Free to try
(To receive our E-paper on whatsapp daily, please click here. To receive it on Telegram, please click here. We permit sharing of the paper's PDF on WhatsApp and other social media platforms.)