Bollywood actress and producer Preeti Jhangiani is known for all the different roles she has essayed on the silver screen over the years, since making her blockbuster debut in Mohabbatein more than two decades ago.
But not may be aware that the 42-year-old is also the biggest promoter of arm-wrestling in India, along with her actor-husband Parvin Dabbas.
Preeti and Parvin launched the Pro Panja League (PPL) in 2020 and she was also recently appointed President of the Maharashtra Arm-Wrestling Association.
From playing a shy girl's role in Mohabbatein to being the face of an aggressive contact sport like arm-wrestling, Preeti has surely come a long way in her professional career.
The Free press Journal got in touch with her recently and were graciously invited to her beautiful office in Khar, Mumbai, to speak about the PPL and her foray into arm-wrestling.
'Panja is an Indian sport'
Preeti explained how and why she and Parvin decided to promote this sport in India.
PPL has held a couple of Ranking tournaments, multiple Mega Matches, and several promotional events across India | PC - Pro Panja League
"PPL was conceptualised in 2020. The idea, origin and concept was Parvin's but since then we've grown it together. It's an Indian sport and everybody in India understands panja and has played it.
"We wanted to come into a sport where by us coming in it would make a difference. And we felt panja was that sport. We also felt it's a sport where India can lead in the world," Preeti told FPJ Assistant Editor Rohan Sen.
PPL has already become Asia's leading arm-wrestling competition but Preeti isn't satisfied with just this much. They have plans to take the PPL to the far corners of the earth and also bring the world to India through this sport.
"We not only plan to take the Pro Panja League from India, abroad but also bring the Asian and the world down here, that is the ultimate aim."
New role in Preeti's busy life
The Maharashtra Arm-Wrestling Association took notice of Preeti's contribution towards the sport and appointed her as its President.
After accepting the position, Preeti expressed gratitude to the arm-wrestling community of Maharashtra and made a pledge to encourage more women and specially-abled athletes to take up the sport of arm-wrestling.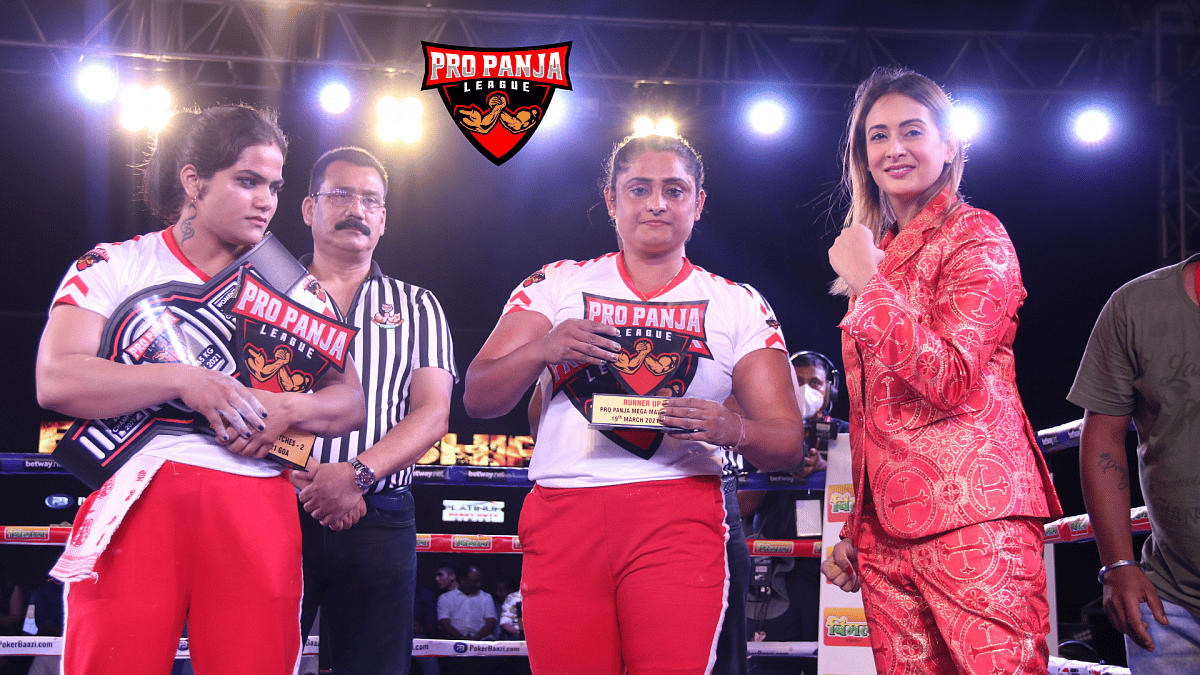 PPL has already garnered over 200 million views | PC - Pro Panja League
"Along with the PPL, its very important that we to get into the governance of the sport. I wanted to be... because that's where I can come in and show more women, specially-abled athletes on how they can come into the sport.
"It's a big big responsibility for me to be the President of the Maharashtra Arm-Wrestling Association and I hope I am able to live up to all the expectations," Preeti concluded.
(To receive our E-paper on WhatsApp daily, please click here.  To receive it on Telegram, please click here. We permit sharing of the paper's PDF on WhatsApp and other social media platforms.)