Ram Navami in 2023 falls on March 30 and it is one of the greatly celebrated Hindu occasions. Days after Matsya Jayanti comes Ram Navami, the festival associated with the appearance of Lord Vishnu's Ram avatar on Earth in Ayodhya, Uttar Pradesh.
The significance of Ram Navami is the victory of good over evil and the establishment of the Dharma over the defeat of Adharma. The same took place when Lord Ram was born in the banks of the Sarayu river, notes Ramayana -- the epic which is widely read and heard during this day.
Ram Navami festivities begin with offering jal (water) early in the morning to the God Sun. The auspicious day is celebrated in many ways across India and its diaspora, from chanting "Jai Shri Ram" 108 times to reciting bhajans and performing aarti in grandeur.
Holy Chants
OM DASHRATHAYE VIDMAHE, SITA VALLABHAYE DHI-MAHI, TAN NO RAMAH PRACHODAYAT
Hare Krishna Hare Krishna Krishna Krishna Hare HareHare Rama Hare Rama Rama Rama Hare Hare
Wishes to send on Ram Navami 2023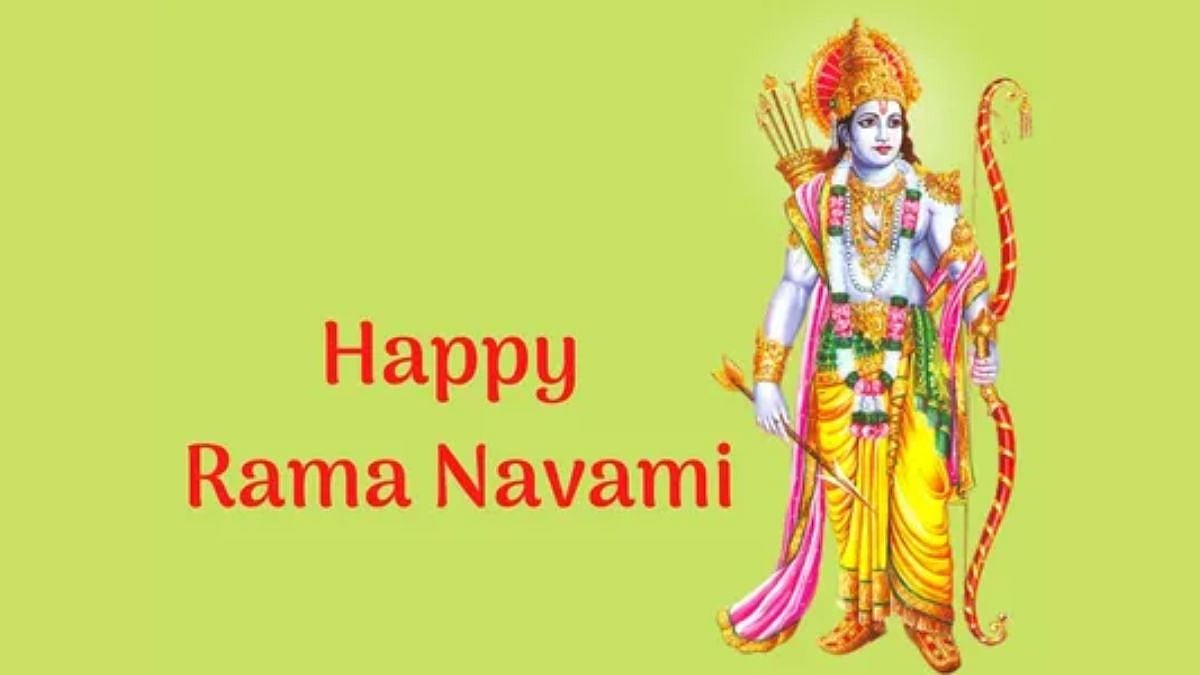 (To receive our E-paper on WhatsApp daily, please click here.  To receive it on Telegram, please click here. We permit sharing of the paper's PDF on WhatsApp and other social media platforms.)