Maharashtra Deputy Chief Minister Ajit Pawar on Friday paid tributes to the Jana Sangh leader Pandit Deendayal Upadhyaya on the occasion of his birth anniversary.
"Tributes to the founder of Jana Sangh and senior leader late Pandit Deendayal Upadhyay on his birth anniversary," wrote Pawar.
Several Twitterati were puzzled due to the tweet and pointed out at it. However, the tweet was deleted later.
Now, after the controversy over the tweet, Pawar has responded as to why he deleted the tweet.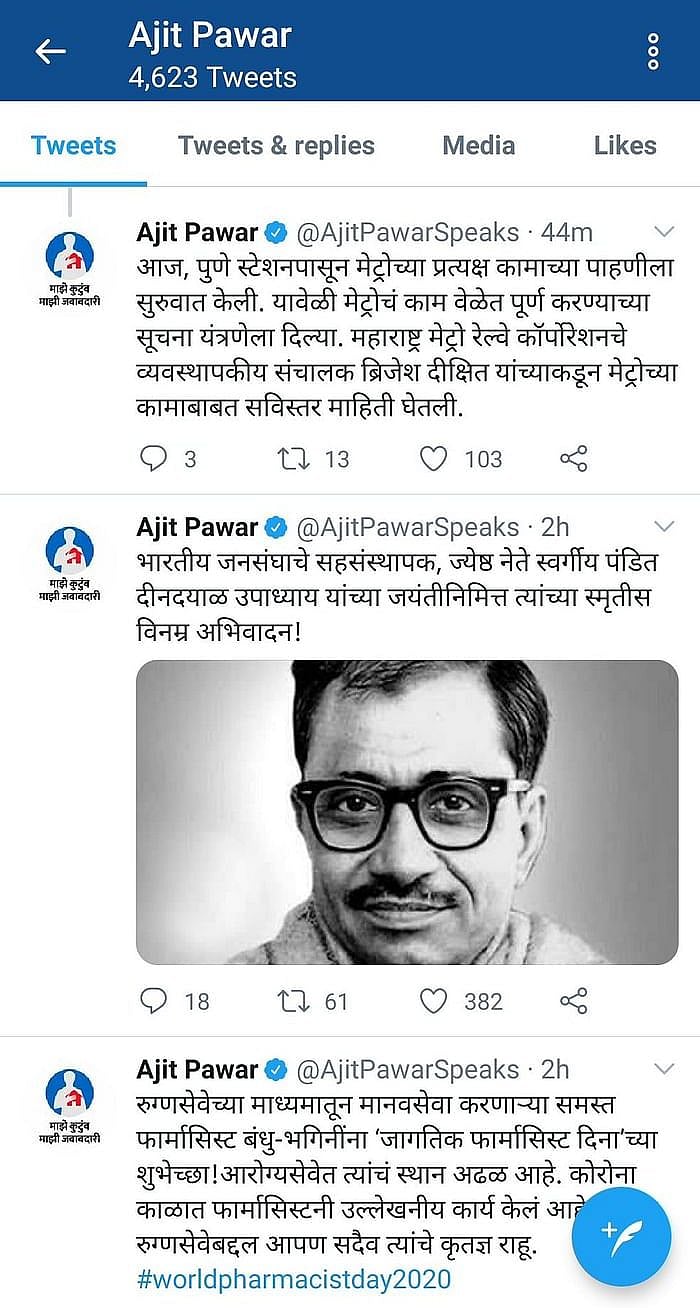 While talking to Marathi news channel ABP Maza, Pawar said, "We speak good about people who are no more and that is why I had tweeted. But in politics, we have to listen to our seniors."
Even though Pawar deleted his tweet, it did not stop netizens from talking about it.
Pawar had briefly joined hands with the BJP before the MVA government was formed in November last year.
Born on September 25, 1916, in Mathura district, Pandit Deendayal Upadhyaya was a Rashtriya Swayamsevak Sangh (RSS) thinker and former leader of the political party Bharatiya Jana Sangh, the forerunner of Bharatiya Janata Party. He became the President of the Jana Sangh in December 1967.
(To receive our E-paper on whatsapp daily, please click here. To receive it on Telegram, please click here. We permit sharing of the paper's PDF on WhatsApp and other social media platforms.)
Published on: Friday, September 25, 2020, 07:02 PM IST