Mira Bhayandar: A 31-year-old homemaker from Bhayandar fell prey to one of the oldest tricks used by cyber crooks, the lottery calling scam, on Wednesday and lost nearly ₹1.96 lakh. The police said she received a call from an unknown person who informed her that she had won a car in an online lottery.
Offered cash for car
The caller then offered a choice of accepting ₹7,80,000 instead of the car. The unsuspecting woman fell for the bait and preferred to take cash instead of the car.
First she was asked to transfer ₹3,000 in a specified digital wallet towards registration fees. The crook called again and informed her that as her income tax papers were not in order she will have to pay another ₹1,11,000 for clearing hurdles in disbursing the prize money. However, the demand kept increasing, following which the woman realised that she was cheated and registered a complaint with the Navghar police station in Bhayandar.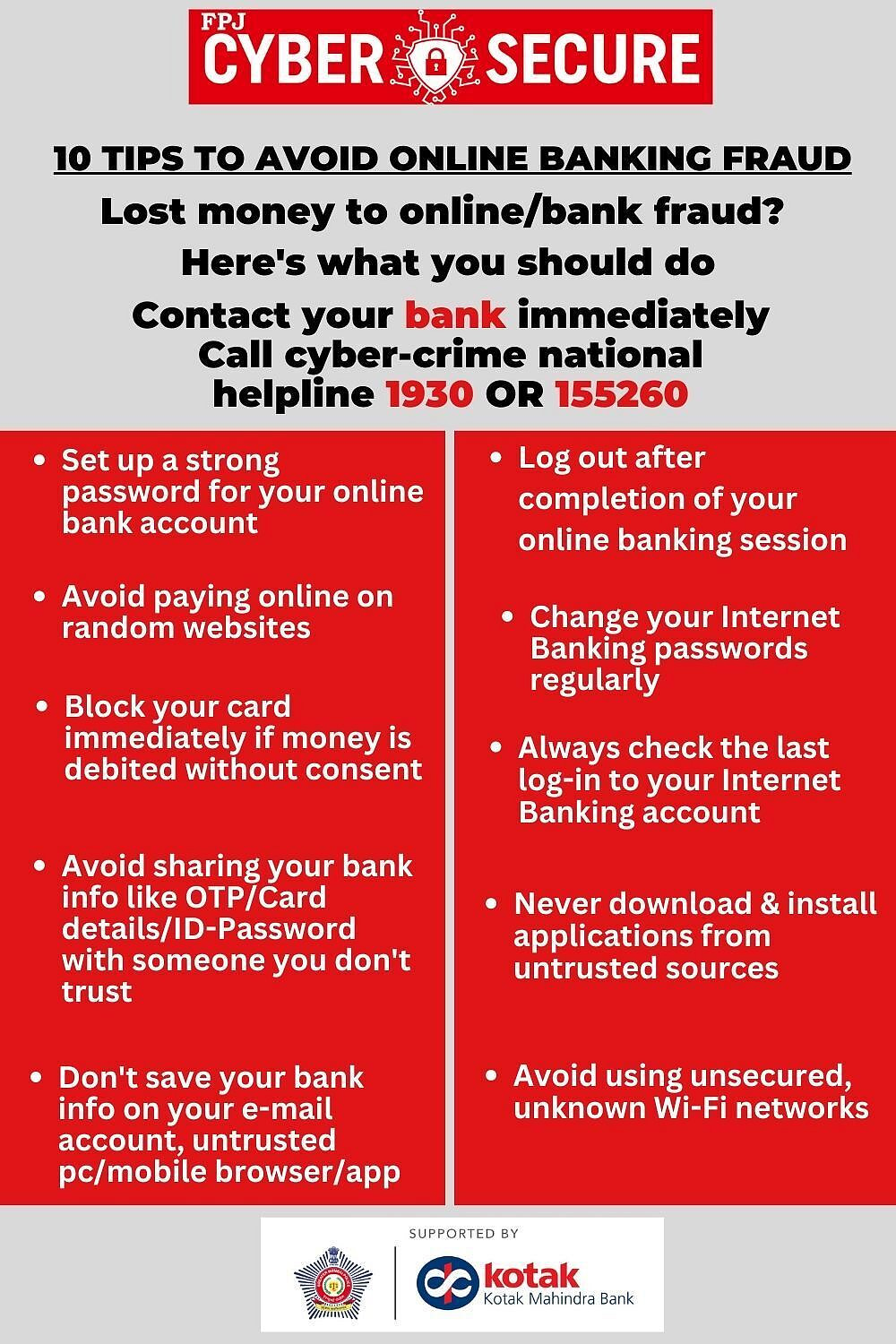 FPJ Cyber Secure |
(To receive our E-paper on WhatsApp daily, please click here.  To receive it on Telegram, please click here. We permit sharing of the paper's PDF on WhatsApp and other social media platforms.)