Pune: Maharashtra Deputy Chief Minister and Home Minister Devendra Fadnavis Chaired a conference of state's Senior Police Officers on Crime and Law and Order in the State at Pune on Saturday.
DGP Rajnish Seth, ACS (Home), Mumbai CP and Senior IPS officers from all over Maharashtra were present at the conference. The officers along with the DCM reviewed, analysed and discussed on the current law and order scenario of the state and decided steps to be taken for future strategies and plans.
Senior police officers at conference in Pune | FPJ
FPJ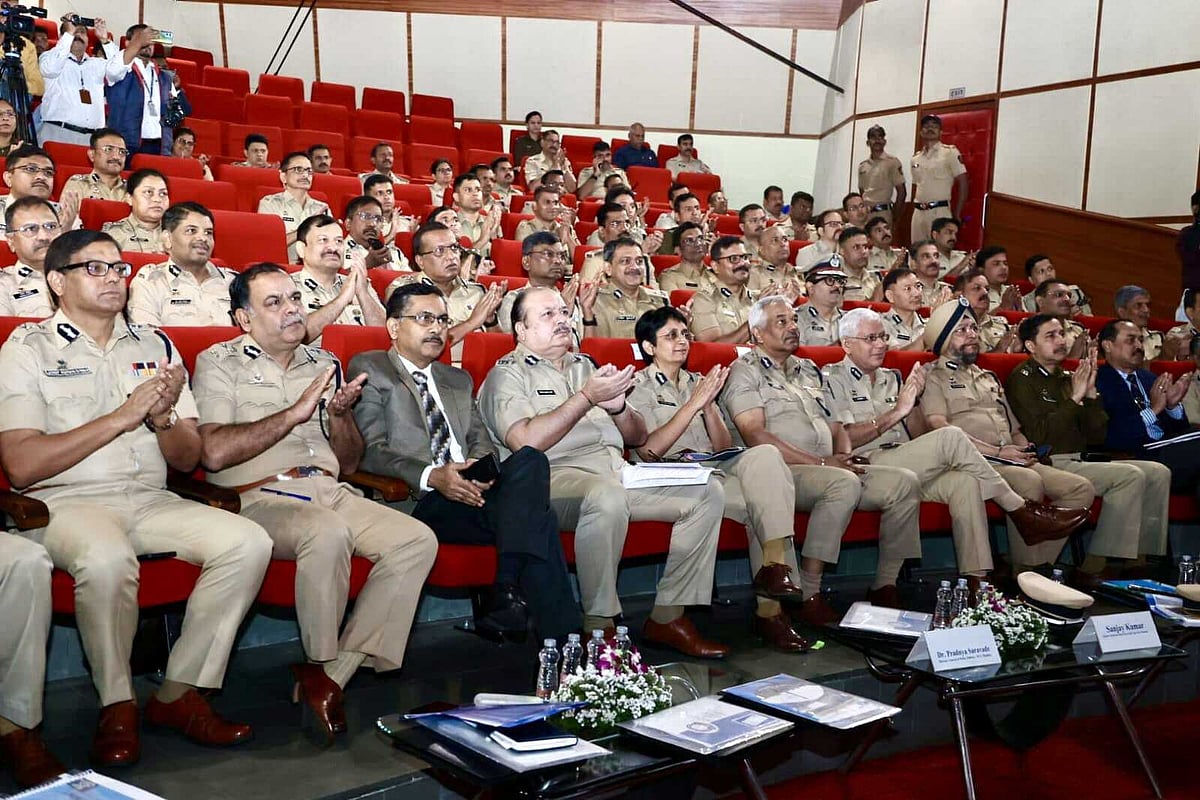 FPJ
Dy CM Fadnavis | FPJ
Agreed action plan
The agreed action plan included crime trend and crime analysis on offences against body, property, crime against women, cyber crimes, economic offences and drug abuse. New technologies and methodologies for investigation and speedy detection of matters pertaining to the crimes were discussed at the conference. Additionally, essential steps and efforts on increasing the conviction rate with special focus on curbing menace of drug abuse were taken up. Sharing and adopting best practices while pursuing the cases were also deliberated upon at the conference.
Speaking at the conference Dy CM Fadnavis said, "Maharashtra Police is one of the best police forces and I'm confident that it will catch up with the changing times and achieve the goals set collectively for the society's peace and harmony, thereby leading to better progress of Maharashtra."
On the occasion, police officers were honoured for various achievements and their remarkable work in maintaining law and order in their jurisdiction. These officers were honoured for good crime conviction rate and arresting criminals & cracking cases using modern methods & technologies.
The police officers who were honoured during the conference include:
Vinayak Deshmukh, SP, Jalna
Ashok Dudhe, SP, Raigad
Rajendra Dabhade, SP, Sindhudurg
R. Raja, SP, Beed
Ankit Goyal, SP,Gadchiroli
Amitesh Kumar, CP, Nagpur
Amitabh Gupta, CP, Pune
Tejasvi Satpute, SP, Solapur Rural
Sadanand Date, CP, Mira-Bhayander
Krishnakant Upadhyay, SP, Circle-6
Vishal Thakur, DCP, Circle-11
Shashikumar Meena, DCP, Circle-1
Suresh Chillawar (PI, Shirala, Sangli) and Ritesh Kumar
Police officers awarded for their work | FPJ
Award distribution | FPJ
Award distribution | FPJ
(To receive our E-paper on WhatsApp daily, please click here.  To receive it on Telegram, please click here. We permit sharing of the paper's PDF on WhatsApp and other social media platforms.)