Mira-Bhayandar: The cyber crime cell of the Mira Bhayandar-Vasai Virar (MBVV) police has achieved success in helping two people get back a collective amount of more than ₹2.60 lakh which they had lost by falling prey to cyber-frauds. The complainants were duped through different modes like- seeking refund of railway tickets and Know Your Customer (KYC) updates.
In the first case, the complainant attempted to book a railway ticket on the online platform. Although the ticket was not booked, ₹1,627 got deducted from his account. In order to get a refund, the complainant used the online search engine but got in touch with a helpline number uploaded on a phoney website apparently controlled by the cyber criminals who sent him a link and asked to click on it.
Victim lost ₹93,000 from his bank account after clicking link
The complainant complied and ended up losing ₹93,000 which was deducted from his bank account of which he had entered details in the form which appeared after clicking the link. In the second incident, the complainant received a message in the name of the bank tagged with a warning that his account could be blocked due to lack of KYC. The message was supported with a link on which the complainant clicked and entered crucial banking details. Minutes later ₹1,66,898 was deducted from his account through three fraudulent transactions.
Cyber cell reverses transactions
Both the complainants approached within the golden hour, which helped the cyber cell to immediately swing into action and reverse the transactions by establishing contact with the gateway of the digital platforms that provides payment solutions. While the complainant who lost ₹93,000 got back the entire amount, the person who fell prey to the KYC update scam got a reversal of ₹1,16,899 as the remaining amount was however siphoned off by spending on recharges.
With the current recovery, the total figures have soared from ₹86.72 lakh to more than ₹1.05 crore in less than eight months between January 1 to August 15, this year.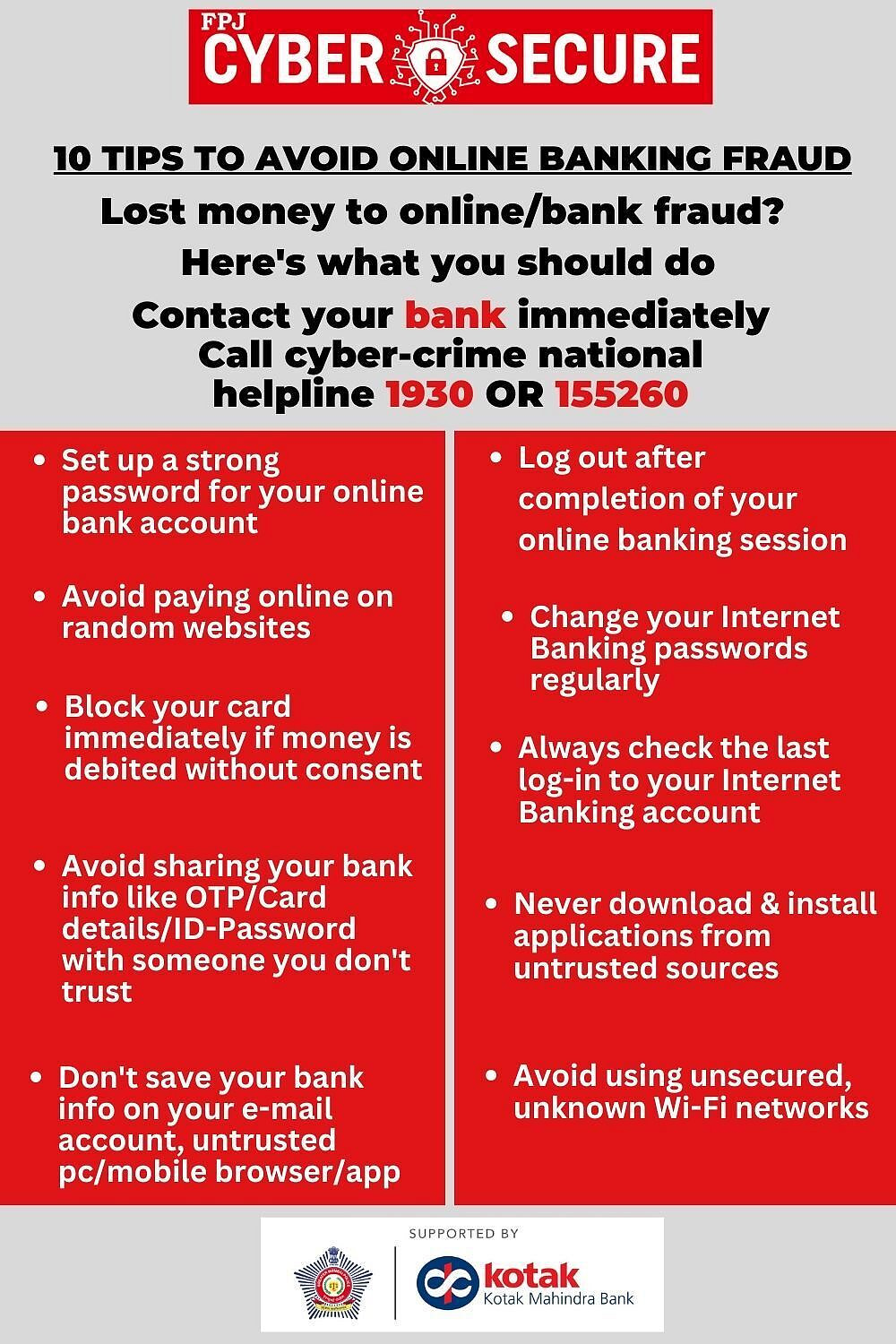 FPJ Cyber Secure | FPJ
(To receive our E-paper on WhatsApp daily, please click here.  To receive it on Telegram, please click here. We permit sharing of the paper's PDF on WhatsApp and other social media platforms.)