A 22-year-old chartered accountant (CA) student lost nearly Rs 97,000 to cyber fraudsters who approached him with a part-time job at Amazon.
The victim Darsheel Shah (name changed), a resident of Matunga, received WhatsApp message in July stating, "Hello Mr Darshan, this is Amazon Multinational and my name is Carinaau. Are you here to learn how to make money online." This was followed by another message where the sender explained Shah about the job profile and its benefits.
The message continued, "Our job is to help Amazon stores improve their sales ranking. Now Amazon sellers need product exposure and sales to increase brand awareness, so our job is to grab orders on the shopping platform (to help online stores increase sales) and pay by task. Every time you complete a task, you will get the corresponding commission income. You only need a mobile phone or computer to perform the task, complete the order sent by the system, you can get the corresponding reward, earn 500-80,000 Indian rupees every day, and rebate within 3-5 minutes after completing the task! After completing the task, you can withdraw cash, and it only takes 3-5 minutes to withdraw cash. Tell me how much you want to deposit and I'll guide you to earn lucrative commissions and withdrawals."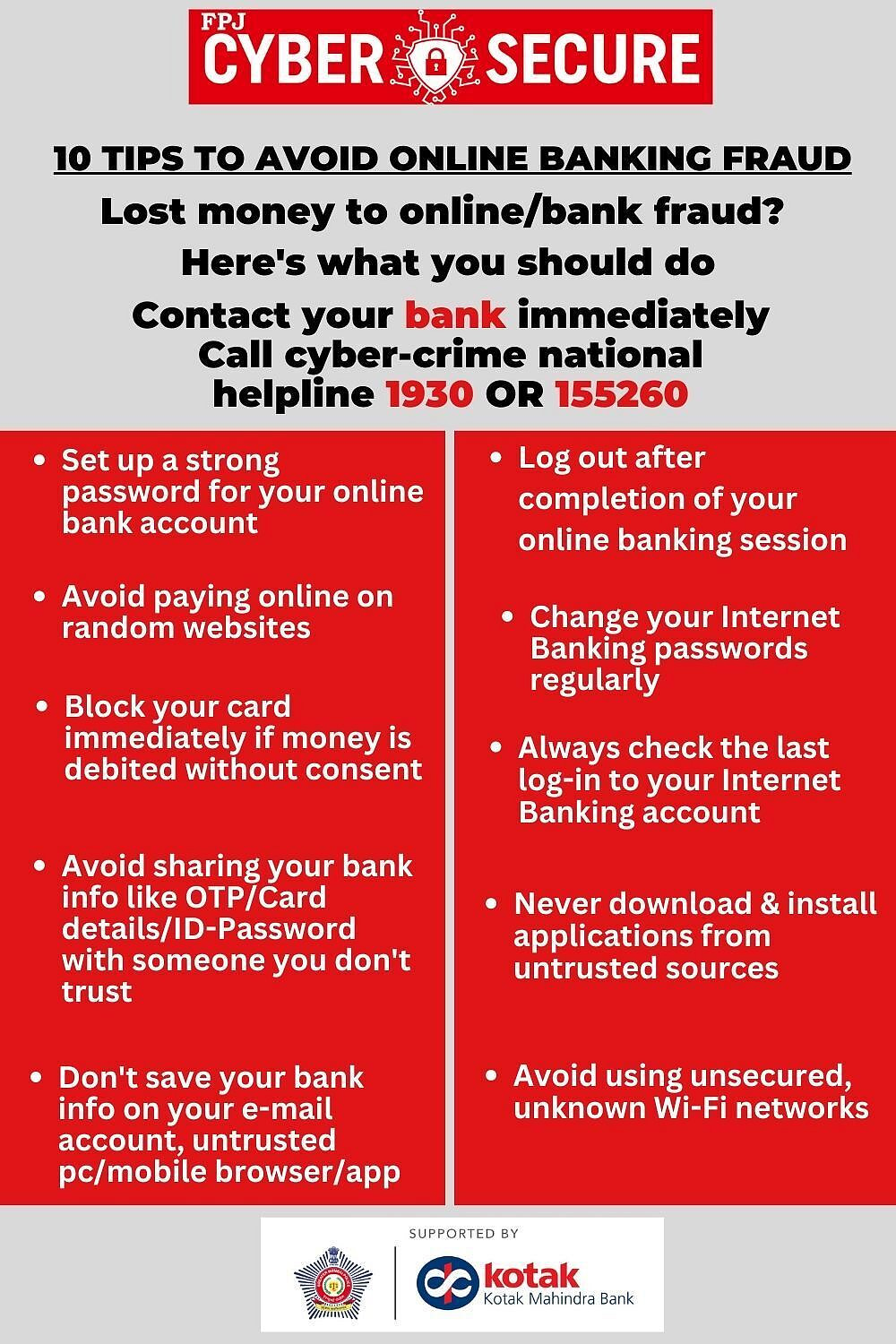 FPJ Cyber Secure |
Scamsters sent mobile app link to Shah
Shah, believing it to be genuine, agreed to be part of the job by responding to the WhatsApp messages. They asked Shah to download a mobile application which they sent via a link. After downloading the app, Shah was told to join a Telegram group where he will be assigned tasks for the job.
In the Telegram group, named Marilyn Lucy, they explained Shah about how to place the order and how to make the payment on the app they made him download. After understanding the "methods" Shah started placing orders as per tasks assigned to him and also made several payments. In total, Shah finished five tasks and made payments. "I was told the commission of the orders placed will be reflected on the account. It did show my accumulated commissions but when I tried to withdraw it, it failed," Shah told the cops in his statement.
FIR registered
When he asked them about the same, they told him to continue with the tasks and that he will be paid soon. Even though Shah realised the scam, but this time he had already lost Rs. 96,620.
He then approached the Matunga police and narrated the incident to them. Accordingly a first information report (FIR) was registered on Thursday. Police have initiated probe in the matter.