Mumbai: A senior citizen fell victim to an online fraud and lost ₹2.39 lakhs. A case of cheating was registered against an unidentified person at Sakinaka police station on August 16.
According to the FIR, 61-year-old businessman Pravin Baid, on August 10, received a message at 8 pm, stating that his credit card points would expire the next day. The fraudster sent a link with a message, telling him to click on it to extend the period of this credit card points. Baid clicked on the link and provided all his details, including his name, credit card number and CVC number.
How the businessman fell victim to credit card points fraud
Later that day at 10 pm, Baid received a bank notification indicating that ₹80,000 had been transferred from his HDFC bank credit card to an unknown account. Shortly thereafter, he received two consecutive messages showing transfers of ₹80,000 and ₹79,000 from his HDFC Bank credit card to an account named 'UtilitiesCC'.
Victim was duped despite being aware about such scams
Baid said, "Nowadays, fraudsters are smarter and more expert. Despite being aware of these tactics, I still fell victim to their schemes. People always need to stay vigilant. They can even clone your phone, my phone was cloned, and they obtained the generated OTP."
The case has been lodged against an unidentified individual under section 420 of the IPC Act along with sections 66(c) and 66(d) of the Information Technology Act.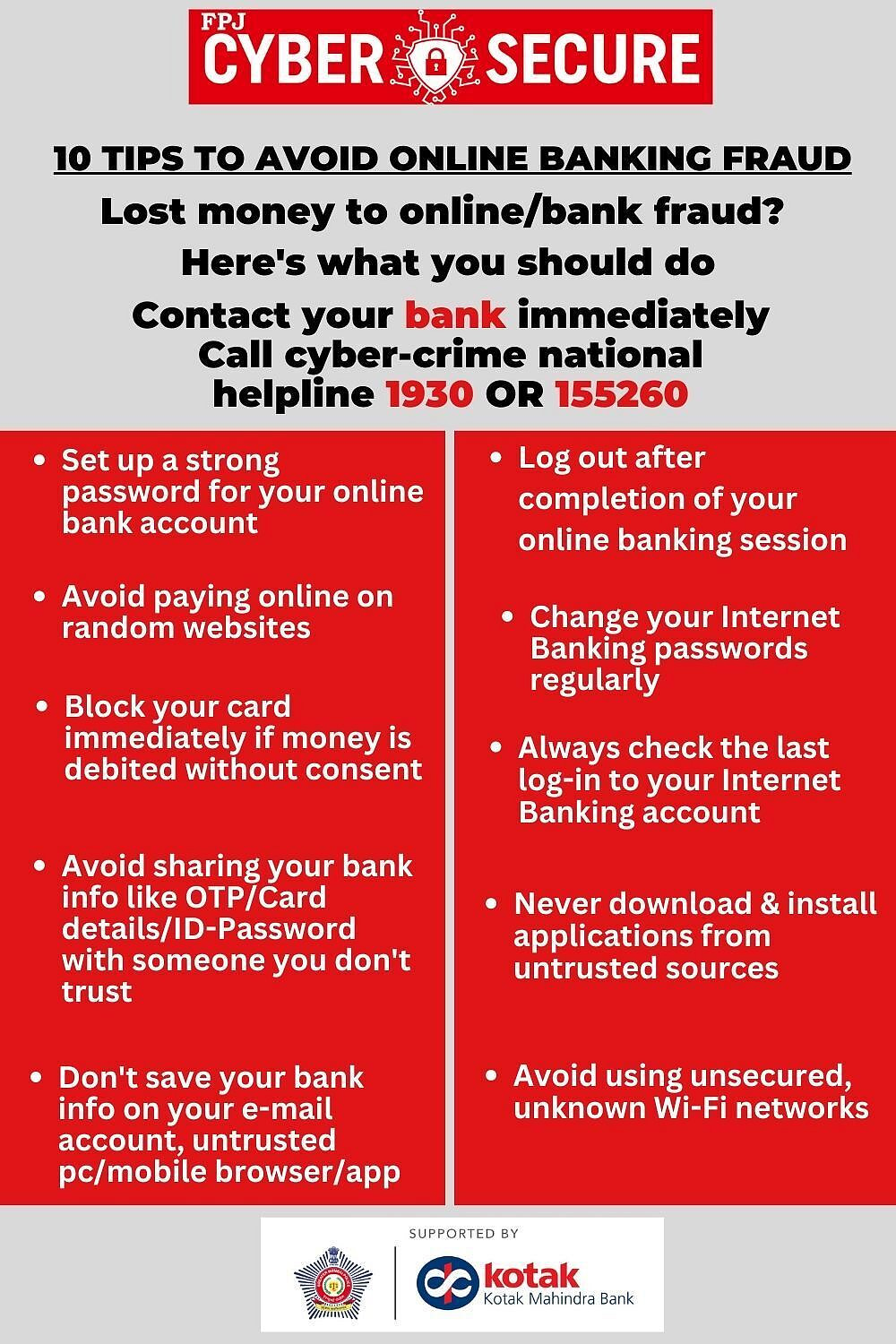 FPJ Cyber Secure | FPJ