Navi Mumbai: A 66-year-old fruits trader from Agriculture Produce Market Committee (APMC) Vashi was cheated by a cyber fraudster to the tune of ₹5.12 lakh after he downloaded a screen-sharing QuickSupport app on his mobile. A case of cheating was registered at APMC police station under the IT Act.
Police said that the complainant had received a message that his power supply would be disconnected if the bill was not paid immediately on April 4, 2023 at 1.21pm. The message also had a mobile number to call for assistance.
When the complainant called the number, he was attended to a man who identified himself as an employee of an electricity department. He told the caller that his electricity bill was not paid.
Cyber fraudster lures victim using app
The caller was told to pay ₹10 to a Mahavitran account to avoid disconnection. When the complainant was unable to transfer the money, the fraudster asked him to download an app, QuickSupport and call him from a different mobile number.
The complainant followed the instructions while the cyber fraud put his call on hold for the moment. Meanwhile, he got a message of a debit transaction from his bank account on the mobile where he downloaded the QuickSupport App.
Victim's bank money siphoned
He received messages that money was being transferred from his SBI card. There were five transactions of ₹2,00,000, ₹1,99,870, ₹98,695, ₹10,083 and ₹4,074 and a total of ₹5, 2, 732 that were transferred from his bank account.
Realising that he was cheated, he approached the APMC police station and registered a case under section 420 of IPC and 66c and 66 d of the IT Act. The police started the investigation.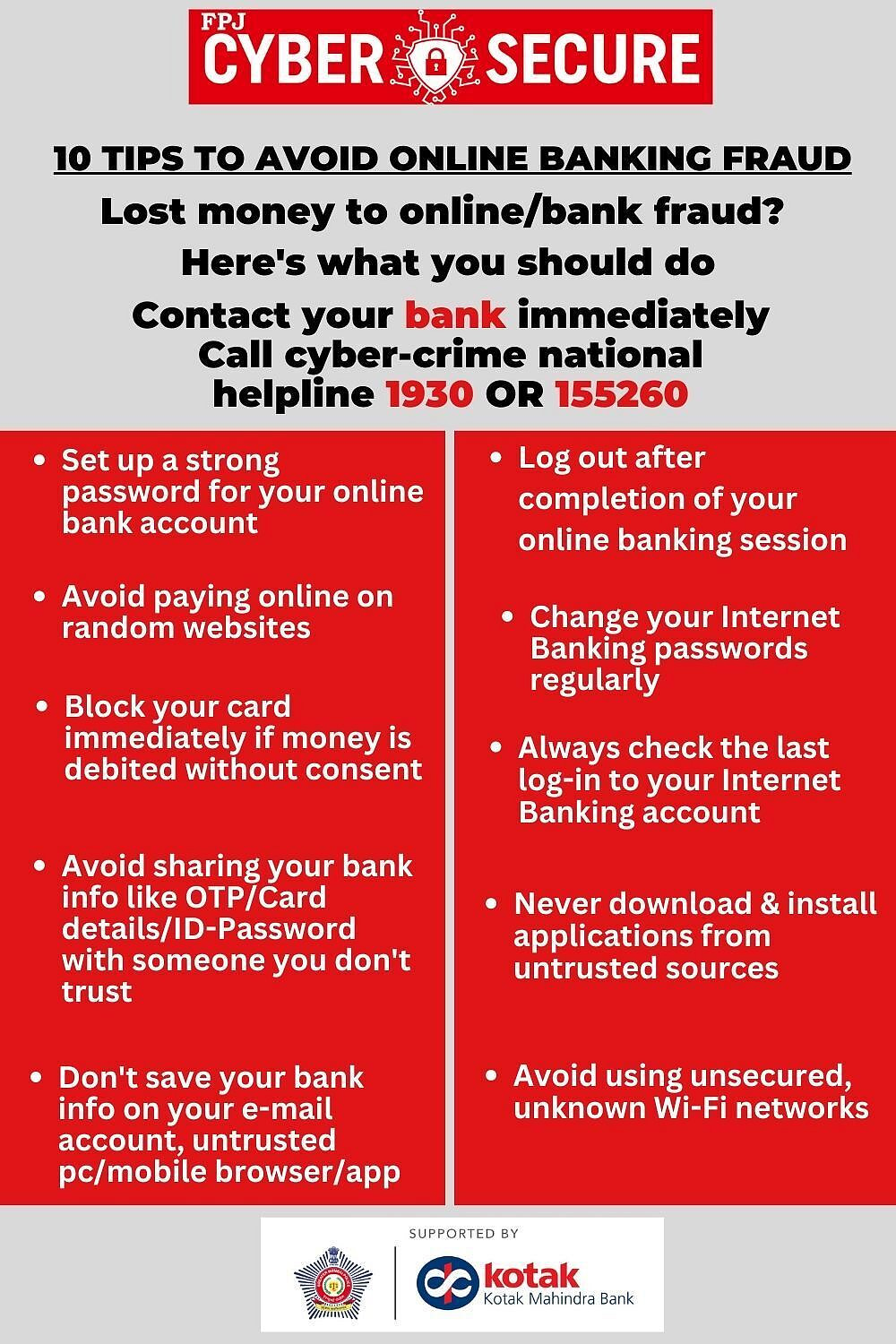 FPJ Cyber Secure |
(We are on WhatsApp. To get latest news updates, Join our Channel. Click here)