Mumbai on Thursday reported a dip in COVID-19 cases with 8,217 fresh cases. Since the last few days, cases were reported between 9k to 10k on a daily basis.
As per reports by city's civic body Brihanmumbai Municipal Corporation (BMC), Mumbai reported 49 COVID-19 fatalities taking the death toll to 12,189. With the addition of today's number, the city has reported 5,53,159 COVID-19 cases.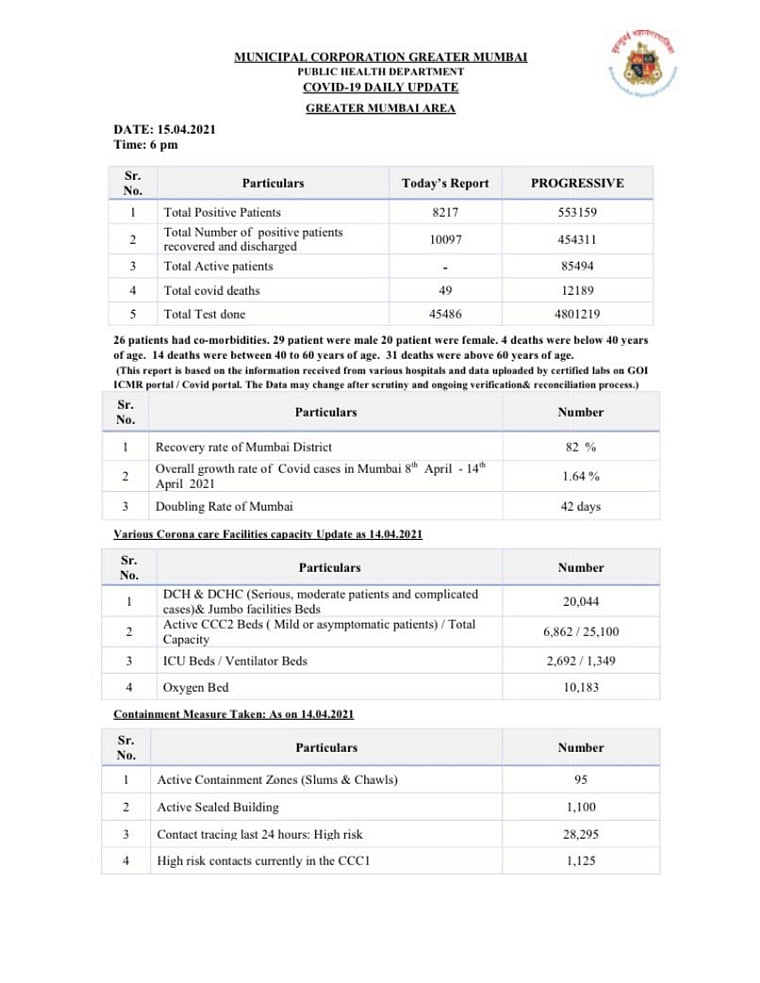 In Mumbai, as of now, there are 85,494 active patients. On Thursday, 10,097 patients recovered and were discharged taking the total number of recovered patients to 4,54,311. The city's recovery rate is now at 82%.
The doubling rate of COVID-19 cases is now 42 days.
While the Centre has urged states to ramp up testing, Mumbai on Thursday tested 45,486 people.
(To receive our E-paper on whatsapp daily, please click here. To receive it on Telegram, please click here. We permit sharing of the paper's PDF on WhatsApp and other social media platforms.)
Published on: Thursday, April 15, 2021, 08:34 PM IST