We all know Uddhav Thackeray and Raj Thackeray and their political journeys. However, very few know of Thackeray's eldest son Bindumadhav Thackeray who died on April 20, 1996.
His son Nihar Thackeray joined hands with Eknath Shinde today and is set to enter active politics under his guidance.
Here are some facts about this forgotten tiger.
Bindumadhav met with an unfortunate accident on April 20, 1996. He died at the age of 42. He was returning from a holiday in Lonavala accompanied by his wife Madhavi, son Nihal, daughter Neha, two bodyguards and his driver.
Affectionately known as 'Binda', he had never shown an inclination to join active politics. Initially he started his own video company but later switched to producing feature films. He came into the limelight for his maiden Hindi venture 'Agnishakshi' starring Jackie Shroff, Manisha Koirala and Nana Patekar earning him rave reviews.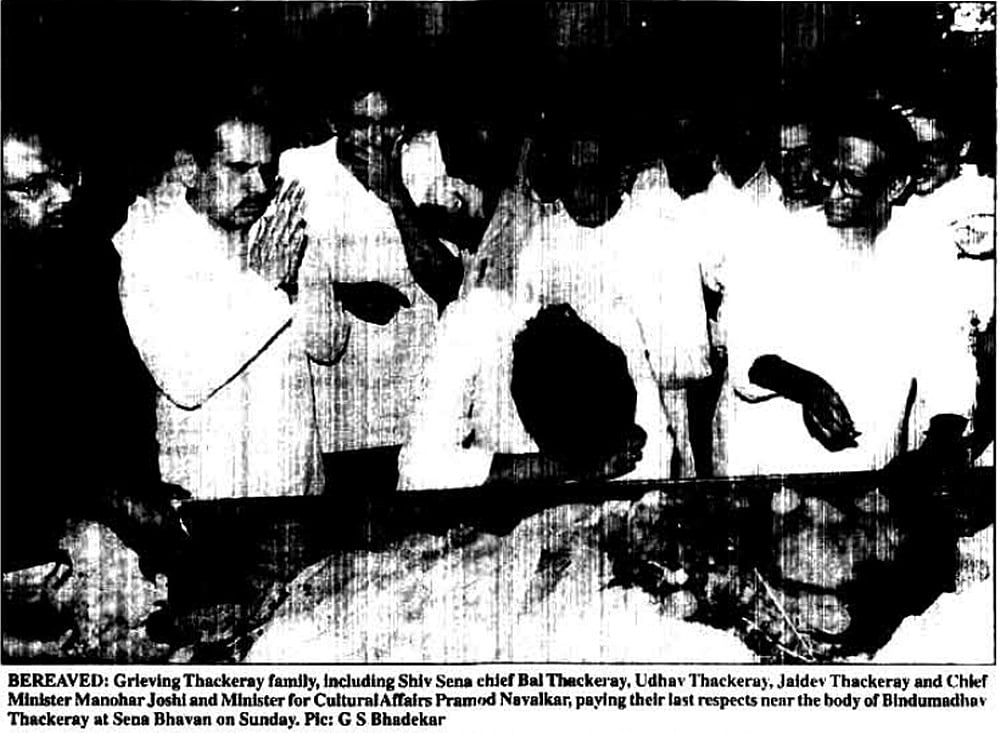 Upon his death, Mumbai had observed a peaceful (not officially declared by Shiv Sena) bandh. Barring essential services such as long distance trains, BEST buses, auto rickshaws, milk vans, medical stores, all other establishments had voluntarily downed their shutters.
(To receive our E-paper on whatsapp daily, please click here. To receive it on Telegram, please click here. We permit sharing of the paper's PDF on WhatsApp and other social media platforms.)