Sendhwa (Madhya Pradesh): BJP rural mandal treasurer and businessman from Goi village of Barwani district committed suicide, only a few distances away from his residence, the police said.
The incident was reported on Saturday night at around 9.30 pm, when Monu Agrawal, a resident of Goi village, about five kilometres from Sendhwa on Old AB Road poured petrol and immolate himself.
His friends and relatives immediately took him to the private hospital in Sendhwa, from where he was referred to Indore in a serious condition where doctors declared him dead during treatment on Sunday.
Sub-divisional officer (police) Kamal Singh Chauhan said the incident took place near the Goi River Bridge only a few distances away from the residence.
During the preliminary police investigation, it was revealed that Agrawal was involved in the construction business and had a lot of debt, so he committed suicide.
Removed posts from social media
SDOP Chauhan said that before taking the extreme step, the matter of posting a post on social media had come to light. In which, he mentioned excessive debt on him.
Meanwhile, he removed the post a few minutes after he posted it. Police are investigating closely at every point, he said.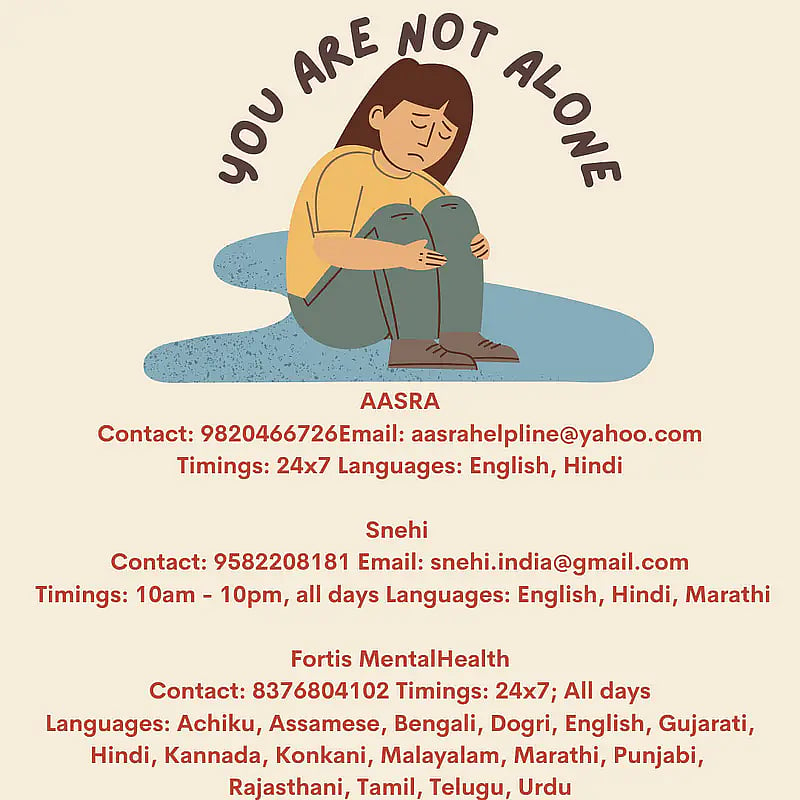 If you or anyone you know is struggling with suicidal thoughts, seek help here: | Mental Health Helplines
(To receive our E-paper on WhatsApp daily, please click here.  To receive it on Telegram, please click here. We permit sharing of the paper's PDF on WhatsApp and other social media platforms.)