Indore (Madhya Pradesh): Twenty-five industrialists from countries like Dubai, Ghana, Nigeria, Sudan, Togo and Bangladesh, who were here to participate in the recently concluded Pravasi Bharatiya Diwas (PBD) Convention, met local industrialists from different sectors at the office of Association of Industries of MP (AIMP) and discussed the possibilities of import, export and investment.
MEETING INDIAN COUNTERPARTS
Yogesh Mehta, president of the AIMP said 25 industrials and traders from six countries had meetings with local industry leaders of the engineering, pharma, textile, packaging, plastic, confectionery, footwear, furniture and readymade garments sectors. They collectively, with their Indian counterparts, explored the possibilities of establishing ties and mutual cooperation trade and business.
Amit Dhakad, programme coordinator, said more than 50 local units of different sectors participated in the meeting and discussed the logistics. Mehta said before the meeting, the foreign delegates visited the sectoral units too. They also discussed the possibilities of business and investment in future.
AIMP had constituted a team to take the foreign delegates on tour of the local units. The team included secretary Tarun Vyas, former president Pramod Dafaria, vice-president Dilip Dev, treasurer Anil Paliwal, Nitin Tendulkar, Manish Chowdhary, Girish Punjabi, Harish Nagar, Hemendra Bokadia, Pramod Jain, Ravi Maheshwari along with women entrepreneurs Reena Jain, Shrestha Goyal, Sunita Jain etc.
Read Also
Indore: Khelo India torch in city today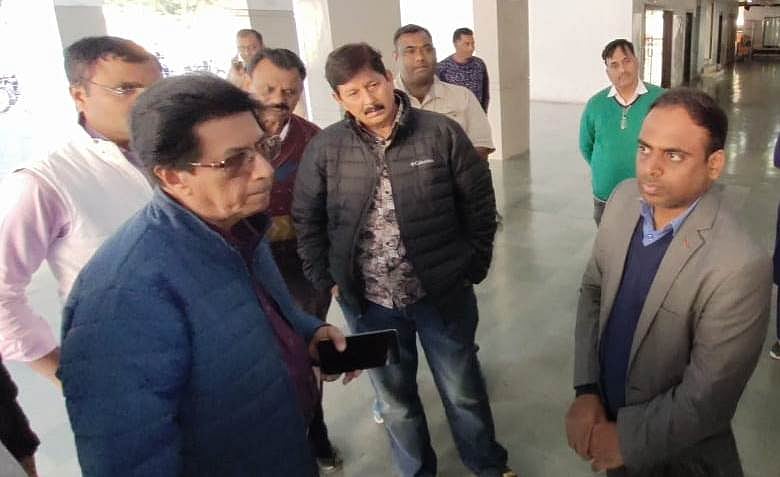 (To receive our E-paper on WhatsApp daily, please click here.  To receive it on Telegram, please click here. We permit sharing of the paper's PDF on WhatsApp and other social media platforms.)