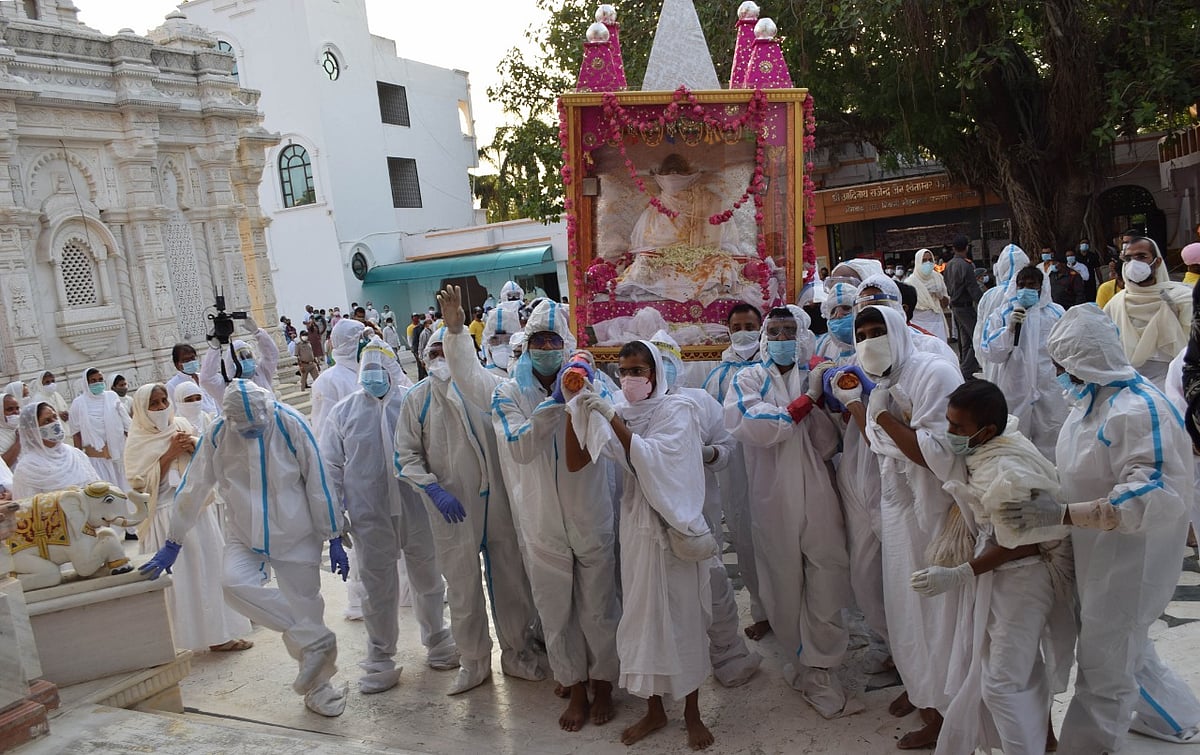 Sardarpur (Dhar district, Madhya Pradesh): Jain seer Acharya Rishab Chandra Maharaj was cremated with full state honours in Mohankheda while following Covid protocol on Friday morning.
Thousands of his devotees bid teary adieu as state cabinet minister Rajyawardhan Singh Dattigaon and Omprakash Saklecha were present as representatives of state government. Police gave gun salute as a mark of honour before cremation.
Early morning, Acharya's dola (palanquin) was taken out in Mohankheda village, which houses the prominent Jail pilgrimage centre.
Acharya Rishabh Chandra Maharaj had passed away at Indore's Aurobindo Hospital on Wednesday while undergoing treatment for novel coronavirus. He was 62.
As the news of his death spread, many including Chief Minister Shivraj Singh Chouhan, former Madhya Pradesh Chief Minister Kamal Nath took to twitter and other social media platforms to express grief.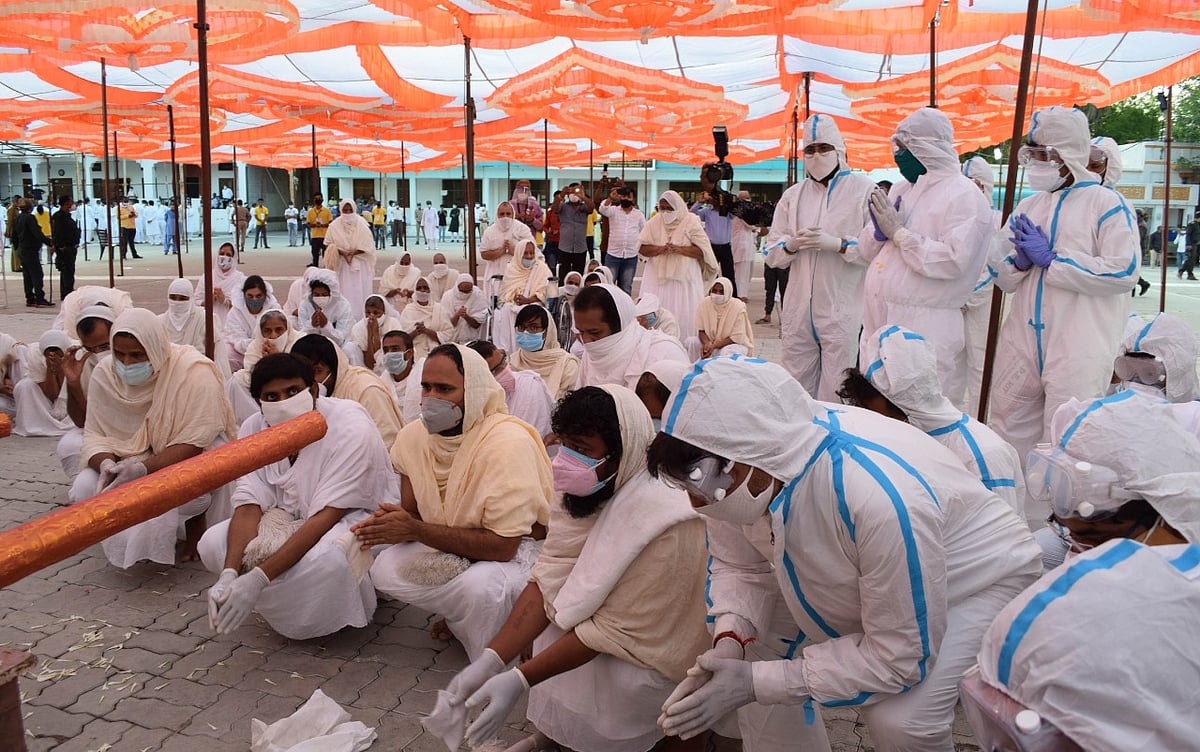 Many Jain seers from the different part of country were present on this occasion. Acharya's devotees announced donations as per the tradition to be dedicated to departed seer. However, Acharya was given farewell without any offerings.
Before cremation, all the rituals were performed. After Guru Vandana, the palanquin was taken out and taken to funeral site. The cremation was telecast live so that devotees settled in different parts of country and abroad could join it virtually.
SDM Bondarsingh Kalesh, tehsildar Premnarayan Parmar, SDOP Ram Singh Meda, Rajgarh police station incharge Dinesh Sharma, BMO Sheela Mujalda, senior doctor ML Jain and many officers were present on the occasion.
(To receive our E-paper on whatsapp daily, please click here. To receive it on Telegram, please click here. We permit sharing of the paper's PDF on WhatsApp and other social media platforms.)