Aries:
This week your focus shall be drawn to your money. You are being asked to become more attentive towards your finances. It is time to save and curb unnecessary expenses. Those who are unsure about a decision need to be confident, brave and honest. Life is speeding up and the decision can be made more quickly. Make time for self-love and care during this period. In your personal life, you shall be sensitive and understanding. You may feel like providing special love, care and gifts to your close loved ones.
Ace of Pentacles |
Taurus:
Dear Taureans, this week shall bring peace, calm and healing. The answers or solutions you need are coming and you can expect positive results from the work you have done in the past. This is a very auspicious week where you are going to be in your element. Some of you will gain a position of authority and leadership. Your finances are also going to look strong. Let your past fears go and avoid reverting to old patterns, especially when it comes to relationships. Some things are best left in the past. Make the most of this current period.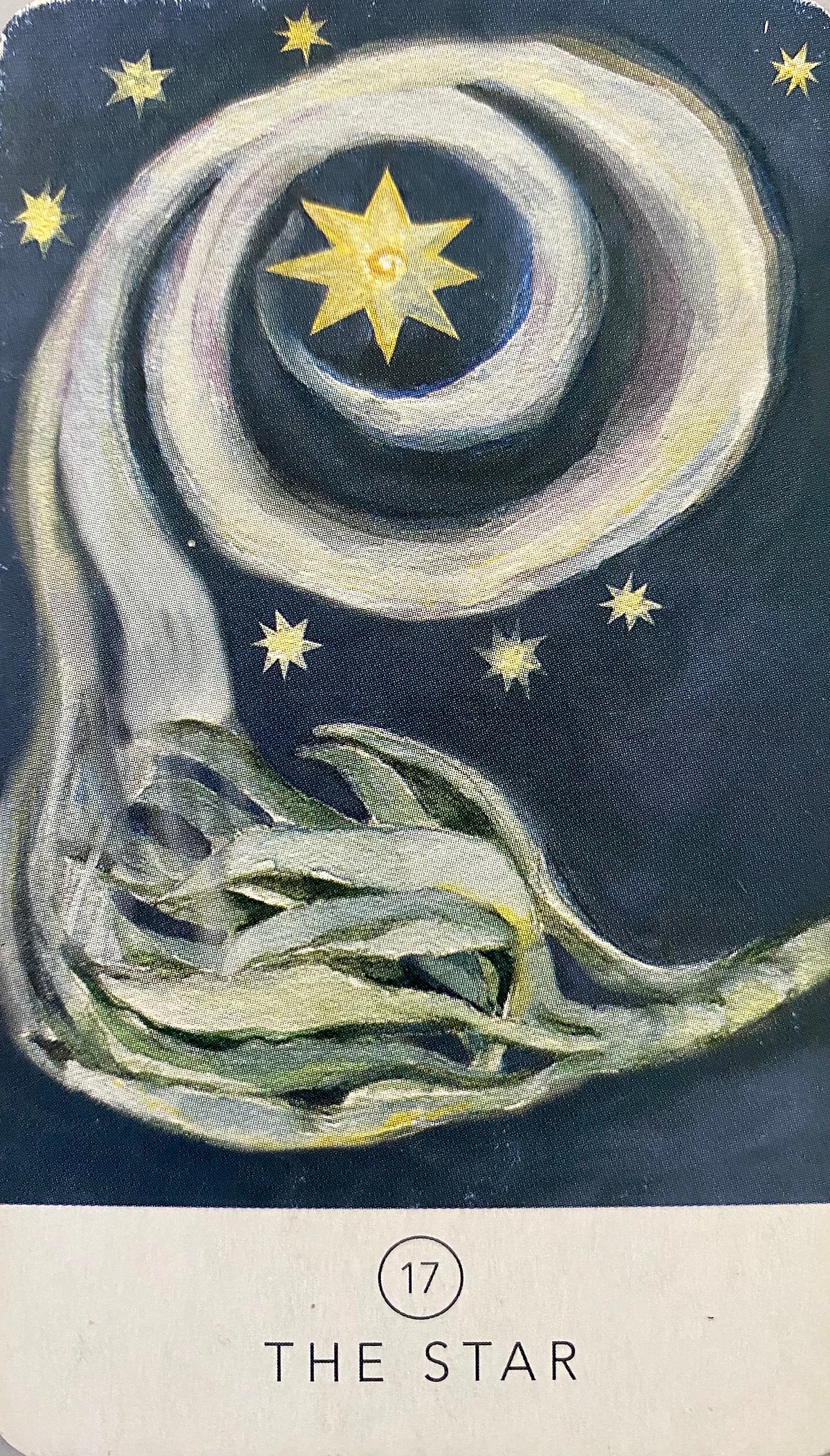 The Star |
Gemini:
This week you shall be blessed with the power of setting intentions and manifesting new things into your life. Take time to plan, strategize and assess a situation before taking any decisions. Some of you are receiving much healing when it comes to your physical and mental health. There shall also be an opportunity to start a new health regime which will have a very positive impact on your body. It is an excellent period to pick up a new hobby or give more time to your passions. In your personal life, you shall be emotionally open, understanding, loving and caring. It is a good period to take a vacation away with your family.
The Magician |
Cancer:
Dear Cancerians, this week you are going to be blessed with immense mental clarity. This clarity is going to make you fearless and bold in the way you express yourself. You shall be able to eliminate clutter and create a more balanced lifestyle. Financial prosperity is also on the cards. This is an excellent period to broaden your horizons through study, travel, intellectual discussions and various other means of exploration. Your personal relationships are going to thrive and they shall be a source of much happiness. Make the most of this auspicious period full of light and joy.
Ace of Swords |
Leo:
Dear Leos, this week you are going to be highly ambitious and full of drive to achieve things. Be realistic with your expectations. Your temper could be on the edge. It is important that you do not get blunt and forceful with people. You may be required to walk away from something and take a back seat. It is ok to come back and pursue something later, better prepared next time. Your spirit guides and intuition is going to be on point, if you pay close attention. Those who are looking for a new partner could get lucky during this period.
Five of Swords |
Virgo:
Dear Virgos, this week your confidence and creativity will be high. Take this opportunity to start new projects, express yourself freely, unleash your bold self and lead other people into taking action. Despite all this you will still manage to keep your level headed Virgo side intact. Work through your feelings instead of ignoring them. Some truth will be revealed during this period and it will set you free. Your finances are looking good and there shall be good stability in the coming days. Some of you may feel like spending more time at home by yourself or with your loved ones.
Queen of Wands |
Libra:
Dear Libra, this week you are going to feel empowered to start new projects and head in a new direction when it comes to your work and other activities. You will have the ability to visualize and manifest many things into your life during this period. Let your fears dissolve. You may find a new spiritual inspiration, a guide or mentor. Your finances are also looking strong. Take time out with your family and friends this week. With some adjustments you will enjoy a blissful time with them. Make the most of this positive period.
The Magician |
Scorpio:
This week you will see bright and bold energy coming back to your life. You will reclaim your power and vitality. It is time to step up and take the lead in every area of your life. You need to start presenting your talents and gifts to the world. Plan your future and start building everything bit by bit. Do not rush this process of growth and rejuvenation. Start saying 'No' to things that do not align with you anymore. In your personal relationships, you may have to be of service to your loved ones. Keep your temper in check.
Seven of Pentacles |
Sagittarius:
Dear Sagittarius, this week you are going to be inspired and how! You may start new projects and activities. Time to put big and bold ideas into action. Don't restrict yourself within a situation, go wild instead. You are required to dig deep and work hard. It may help if you intend to learn a new skill. The abundant Universe is also going to provide you with financial success. Singles could meet someone attractive. Those in existing relationships will feel a renewed excitement in their connection.
Eight of Pentacles |
Capricorn:
This week focus on the big picture and don't worry about minute details. Your commitment towards people and situations could be tested. Be brave and honest in your communication. Try to remain calm in confrontations or discussions. It is important that you take things ahead slowly and steadily during this period. Do not rush into taking any major decisions, especially in your personal relationships and partnerships. Singles could meet someone special and nurturing.
Eight of Cups |
Aquarius:
This week you may feel like controlling every aspect of your life because of existing fears. It is important to look for similar patterns from your past and let go of such patterns. Others may find your energy to be bossy and brash. Make sure that you remain calm and flexible when exchanging ideas. This stern energy will continue to be felt by your close loved ones. You may instead channelize this leadership energy in a positive manner and guide and mentor those around you in a loving way. This could be a very productive period if you focus well on tasks at hand.
The Emperor |
Pisces:
This is going to be a dramatic week with many changes and surprises. Remain calm and try to stick to your agenda and things will work themselves out. Even within chaos you will have the clarity to function well by standing your ground. You will be blessed with many creative ideas and the ability to manifest positive things into your life. Focus on remaining balanced and be confident in your abilities. There could be some endings and quick new beginnings in your personal life.
Ace of Wands |
Deck- White Sage Tarot
(To receive our E-paper on WhatsApp daily, please click here.  To receive it on Telegram, please click here. We permit sharing of the paper's PDF on WhatsApp and other social media platforms.)