"Man is least himself when he talks in his own person. Give him a mask and he will tell you the truth".
--Oscar Wilde
Oscar Wilde's mask is today's Johnny's display picture! 'Show me your friends and I will tell you who you are' used to be the old thinking. Today, however, perhaps nothing reveals your character better than your DP. After all, what else is a DP if not a carefully edited, filtered, self-constructed, man-icured or woman-icured window to our souls?
A Sign of the Times
'Let's check out that new girl on Facebook'. 'Let's look the new boss up on Instagram'. A quick social media study (otherwise known as stalking), of the person you are going to meet or have newly met, is nowadays a pretty common practice. Which makes choosing the right DP as important as choosing your clothes. While clothes have their limitations, DPs can literally be altered to project any version of yourself - even the version that does not exist!
Red Lab Tab
The importance of DPs having been unquestionably ascertained, we at Red Lab (Rediffusion Consumer Laboratory) delved deep into an exhaustive study of different types of DPs across WhatsApp, Instagram, Facebook, etc. At the very onset, we were intrigued by the sheer variety of strategies adopted by different people to make a statement about themselves. So, we promptly set about to decode, analyse and cluster DPs into different sub-groups. One broad way to classify them, we noted, was to distinguish them on the basis of whether a DP was reflecting the current sentiment or mood of the person or whether it represented the person in relative perpetuity. Today, we will look at different types of DPs that fall under the first of these two broad categories: Perpetual Mindset and Current Mood.
Navonil Chatterjee |
THE Perpetual Mindset
Here we are talking about DPs that basically don't change their character every now and then. That is not to suggest that the picture itself may not change; even if the pictures change, they are all in the same zone. What this connotes is that the person is very clear about his or her likes, beliefs and priorities, be they genuine or even projected likes or priorities. For example, if you are a Manchester United fan and want to flaunt it, your DP will always reek of Man U, though the exact player, jersey, stadium or match images may change. In short, there is an 'Always Like This' element to these DPs. The different sub-species of this broad group are as follows:
'Main apni favourite hoon' DP: Giving Geet from Jab We Met a run for her money, this DP epitomizes self-love and is a hallmark of the self-obsessed. Close-ups, selfies, same picture clicked from eight different angles and uploaded as DPs, one after the other, are some tell-tale signs to recognize this lot.
The Bod Squad DP: For them, the treadmill trends! Whether they spend four hours or four minutes in the gym, they want everybody to know about it. Otherwise, it is such a 'waist' of an effort, right? The men sporting these DPs are almost always found shirtless in a gym background, with their bulging muscles, flat tummy and toned body staring right back at you. This DP type normally belongs to the 'Always Like This' category, unless of course it is being used to show an ex the hot-bod transformation that you have had post break-up!
The God Squad DP: "Kabhi kabhi lagta hai apunich bhagwaan hai." Maybe that is why instead of their own picture, they put God's picture. The ones having this kind of DPs are either God-fearing or God-loving, usually both. Again, this type can degenerate into the Current Mood category, if the DP is being used as a temporary strategy to appease their chosen God for a much needed boon!
The PETA-Perfect DP: Quite a popular category representing the pethusiasts, these DPs are characterised by cute, cuddly pictures with your pets where the animals seem least interested and have no idea about what's going on, while the posers give the vibes that they are holding on to the love of their lives!
The Proud Parent DP: Moving to pets of a different kind, these are about those doting parents who love just about everything their children concoct or do and capture it both for posterity as well as current use as their DP. The pictures vary from those of their children to the 'wonderful creations' of their children – so what if their child's sketch of the cat is looking more like a rat – the pride is always constant!
The Family Man DP: Forget ISI, RAW, secret agents, Manoj Bajpayee and the lot. This is your regular Joe Family Man. And his DP will always have pictures of his family. End of story. Not gripping enough? Boring? Well, that's all part of the family!
The PDA Couple DP: Lovey-dovey, corny, sappy pictures of couples at scenic locations qualify for entry into this category. The cornier the picture, the higher the assumed love in the relationship. This DP is a great way to tell the world that you are in love and are already taken! Funnily enough, a lot of the times, if you check the DP of their partners, it is also a couple photo, sometimes, even the same photo!
The Fan-tastic DP: What's life without a little bit of emulation and adulation, right? This is a group representing the fanatics of this world – SRK fan, MSD fan, Narendra Modi fan, Barcelona fan, CR7 fan, Star Wars fan, Ironman fan – in fact almost anything that anyone can be a fan of. And of course these heroes and role models make for fan-tastic display pictures!
'Abhi bhi main jawaan hun' DP: This group comprises the forever young oldies - older men/women who still put pictures of their younger selves as their DP. While their youth has long gone, the memory of their youth is too precious still for this type to let go. So they cling on to the illusion of their invincibility over time!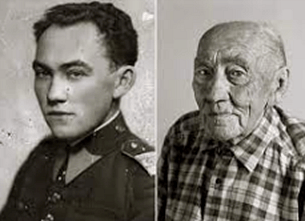 (The author is Joint President & Chief Strategy Officer, Rediffusion. This article has inputs from Rhea Jain and Aneek Das)
(To receive our E-paper on WhatsApp daily, please click here.  To receive it on Telegram, please click here. We permit sharing of the paper's PDF on WhatsApp and other social media platforms.)