Betul (Madhya Pradesh): A man suspected of killing a tiger at Satpura Tiger Reserve (STR) last month allegedly committed suicide in Madhya Pradesh's Betul district, an official said on Tuesday.
A headless and decomposed carcass of an adult tiger was found in the core area of STR (Narmadapuram district) on June 26.
A Case Of Poaching Suspected
It was suspected to be a case of poaching, and Anis Uikey, a resident of Dhansai village, was detained for questioning, Betul's Chopna police station in-charge Chhatrapal Dhurve said.
Uikey's body was found hanging from a tree in his field on Sunday, he said.
The forest team that had detained Uikey for questioning in the STR tiger poaching case released him on Saturday, the official said.
Uikey Shared The Password For His UPI Wallet
On returning home, Uikey shared the password for his UPI wallet with his son and he was found hanging from a tree the next morning, he said.
The man had a huge debt, the official said, adding that he was also allegedly involved in sorcery.
The police are yet to record the statement of the deceased man's family members and ascertain the reason behind the extreme step, Dhurve said.
The deceased man's uncle Kamal Uikey, however, has alleged that his nephew committed suicide due to the pressure of interrogation.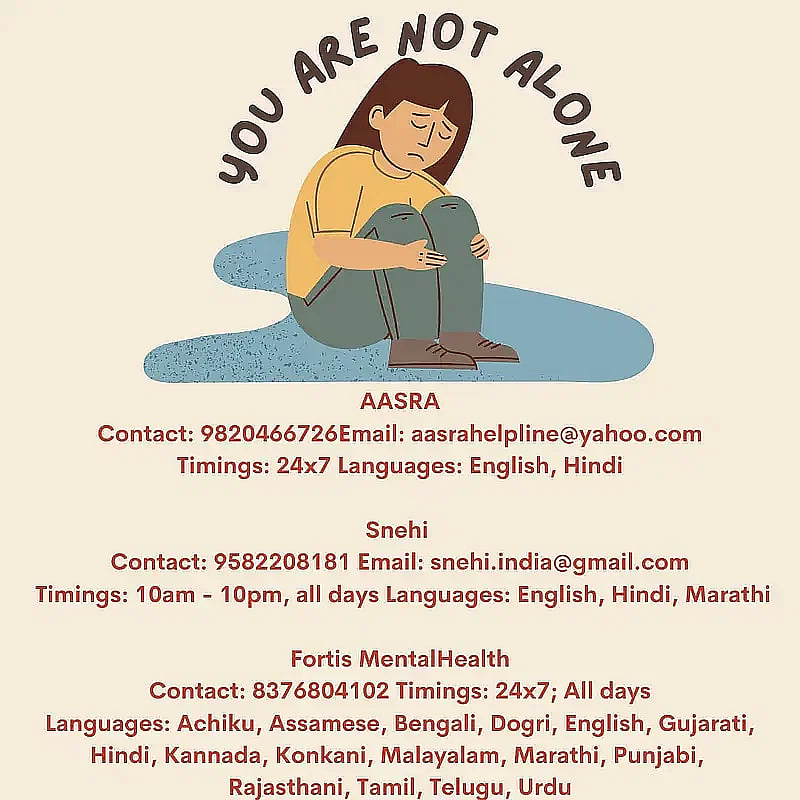 If you or anyone you know is struggling with suicidal thoughts, seek help here: | Mental Health Helplines | |