Datia (Madhya Pradesh): A 14-year-old girl committed suicide by hanging herself on Sunday in Bhander Nagar. The 9th grade girl was upset of being harassed everyday on her way to coaching.
Police said that the accused would harass the 14-year-old on her way to coaching class. This continued for almost a week, after which the girl told about the incident to her mother. Her mother complained to the accused boy's mother. But, in vain. The accused continued to harass her.
The girl complained to her mother once again. On Sunday, her mother again went to accused mother and asked her to take action. However, when she returned home, she was shocked to see her daughter hanging, said police.
After getting the information, Bhander police reached the spot sent the body for post-mortem. Also, Home minister Narottam Mishra took cognizance and said the accused won't be spared and will be punished severely.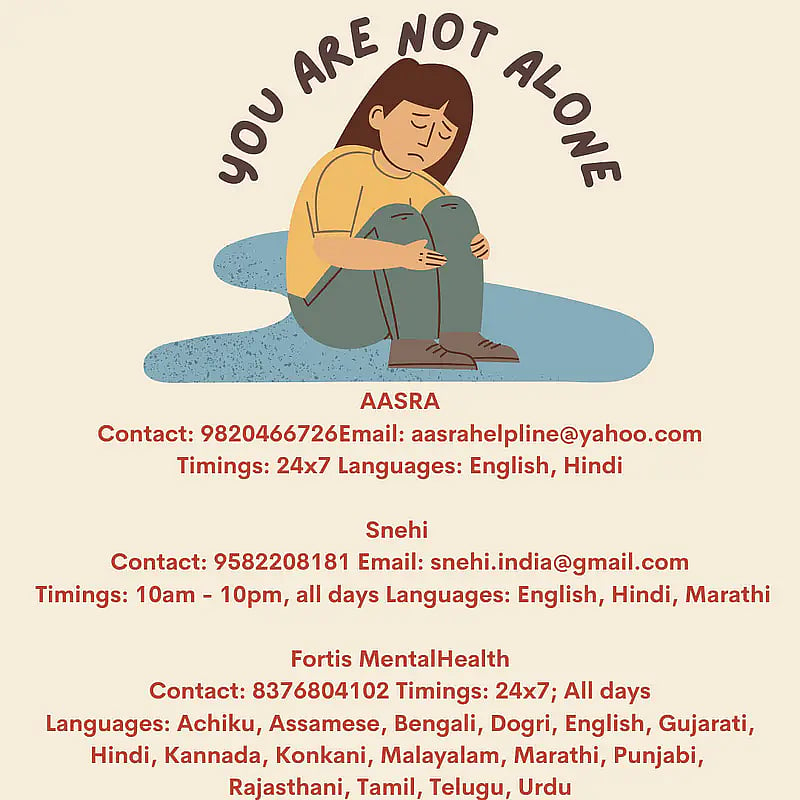 If you or anyone you know is struggling with suicidal thoughts, seek help here: | Mental Health Helplines
(To receive our E-paper on WhatsApp daily, please click here.  To receive it on Telegram, please click here. We permit sharing of the paper's PDF on WhatsApp and other social media platforms.)