Bhopal (Madhya Pradesh): A 35-year-old man, suffering from depression, committed suicide by hanging himself inside the washroom of a private hospital in Koh-e-fiza, where he was undergoing treatment, the police said on Saturday.
Investigating officer Navneet Verma said that the man who took the extreme step had been identified as Mahesh Kumar Sahu (35), who had been suffering from depression from for past four years. He had been admitted to a private hospital in Koh-e-fiza three days ago, the police said.
Sahu had gone to washroom on Friday noon at around 3 pm while his father was waiting for him outside. When he did not come out for a long time, his father and other people present at the hospital, broke the door open, to find Sahu hanging.
Sahu was rushed to Hamidia hospital for treatment, where he was declared brought dead. The police were informed who have registered a case and are yet to ascertain the reason behind Sahu's extreme step.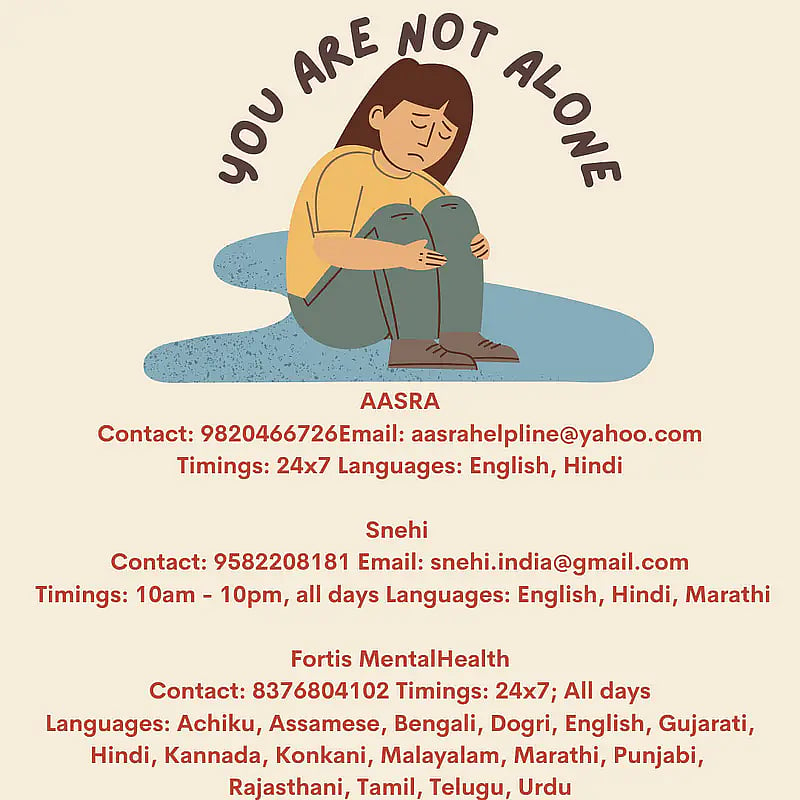 If you or anyone you know is struggling with suicidal thoughts, seek help here: | Mental Health Helplines
(To receive our E-paper on WhatsApp daily, please click here.  To receive it on Telegram, please click here. We permit sharing of the paper's PDF on WhatsApp and other social media platforms.)