Bhopal (Madhya Pradesh): Inter-state cyber cheats have defrauded 715 people of Bhopal and have duped them of Rs 3.41 crore this year, according to data provided by Bhopal district cyber crime cell officials.
Officials told Free Press that the modus operandi adopted by the cyber cheats had changed. The accused involved in duping people now make people to open bank accounts but provide their mobile phone number procured through fake documents.
After they amass huge sums of money by duping people, they surrender the sim and throw it away to evade police action. As a result, when cyber wing team comprising investigating officials reaches the city from where the fraud had been committed, they don't get clues in the case, officials said.
Sources in the cyber cell said that even when the investigation officers succeed in nabbing people whose bank accounts were used, the latter disown responsibility by stating that the mobile number linked to their bank account does not belong to them. Thus, the police find themselves at sea again.
Apart from task and loan frauds, the cyber crooks follow the same modus operandi in all other scams like UPI frauds, sextortion, phishing, social media defamation, email spoofing. They even claimed that the persons whose bank accounts are opened often receive commission from cyber fraudsters after their task is fulfilled, but no evidence has been found to this effect.
Abyss of illusion: ACP
Assistant commissioner of police Sujeet Tiwari said new modus operandi adopted by cyber cheats was an abyss of illusion. "This takes a lot of time for cyber police to crack cases," he added.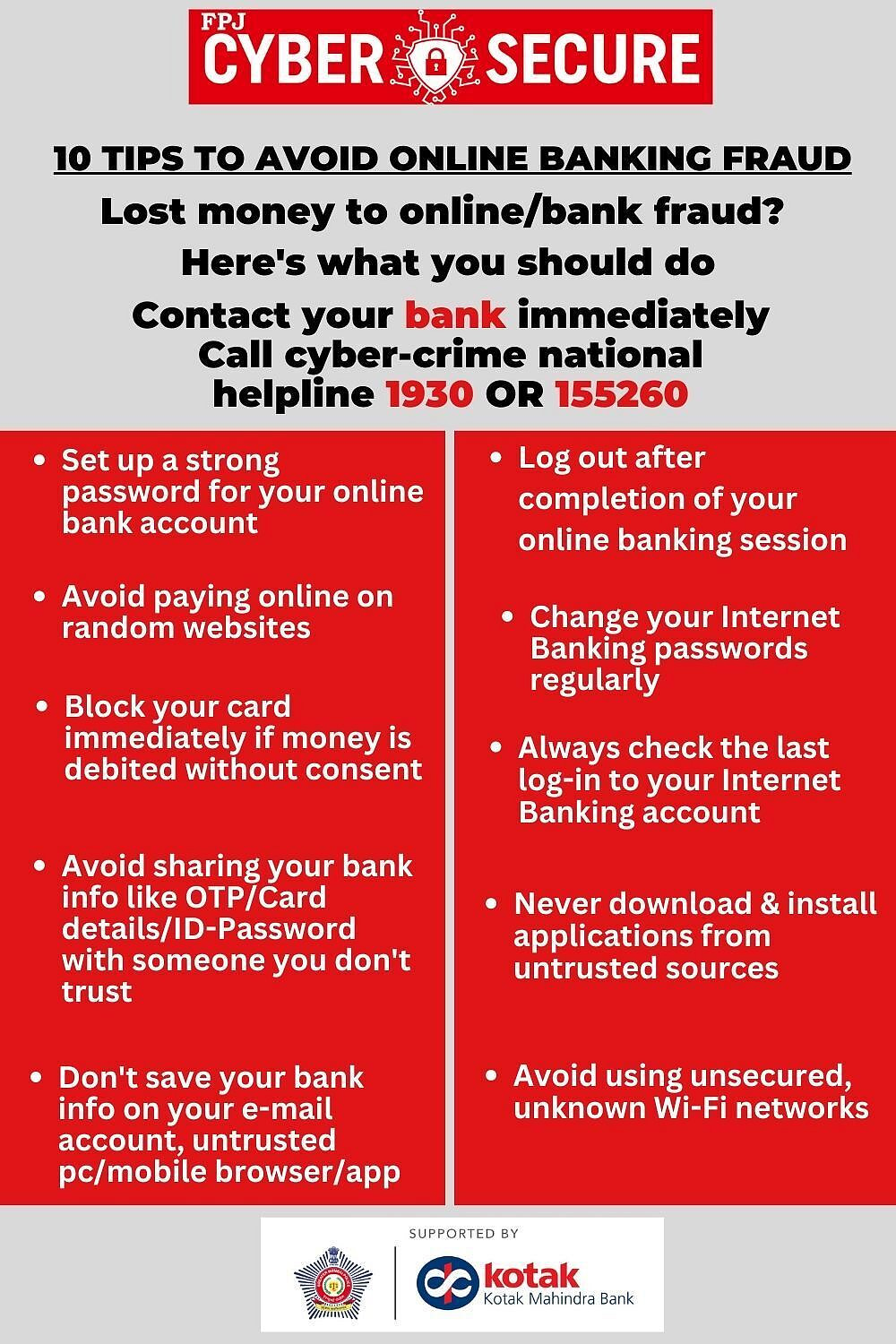 FPJ Cyber Secure |
(To receive our E-paper on WhatsApp daily, please click here.  To receive it on Telegram, please click here. We permit sharing of the paper's PDF on WhatsApp and other social media platforms.)