Laugh and the world laughs with you. But it takes a lot more than zingers and smart jokes to make a stand-up comedian crack a smile (forget laugh). On World Laughter Day (May 7), FPJ speaks to actors and comedians to see who makes them go ROFL
Archana Puran Singh, actor-TV host
Thanks to the virtual galaxy of comic stars/actors performing in front of me, I have laughed a lot... so much that my laughter has become a kind of signature for comedy shows and also the butt of many a joke. It has been an absolute delight to sit on one of the most coveted 'kursis' in Indian TV comedy, which many have vied for and are still vying for!
On the top of the list of people who make me laugh is Kapil Sharma. He was the superstar of Comedy Circus, which I judged. I have been tickled pink by his unique brand of humour, his one-liners, his impeccable comic timing, and the sheer cheek he shows when he takes potshots at me
(all in good humour keeping with the spirit of the show).
And Krushna Abhishek is a laugh riot with his baby face and naughty humour. Krushna delivers the most outrageous punches, tongue firmly in cheek, with a wide-eyed innocent look on his face and a naughty smile on his lips.
Ali Asgar, actor
My daughter, Ada (16), is my stress-buster in real life and on screen it is the inimitable Mehmood. I remember the night before my political science exam, I came across a film, Neel Kamal, that had Mehmood in a pivotal role. I ended up watching the entire film, completely forgetting that I had exams in the morning! I consider myself blessed because I got the opportunity to work with and under the direction of, Mehmood in Dushman Duniya Ka in which the legendary comedian played Bakrewala Baba.
Jamie Lever, stand-up comedienne
My favourites are my father (Johnny Lever) in films and Kapil Sharma on television. I like Umer Sharif for his spontaneity and I also admire the comedy of legendary female actor-comedienne Carol Burnett.
Sanket Bhosale, stand-up comedian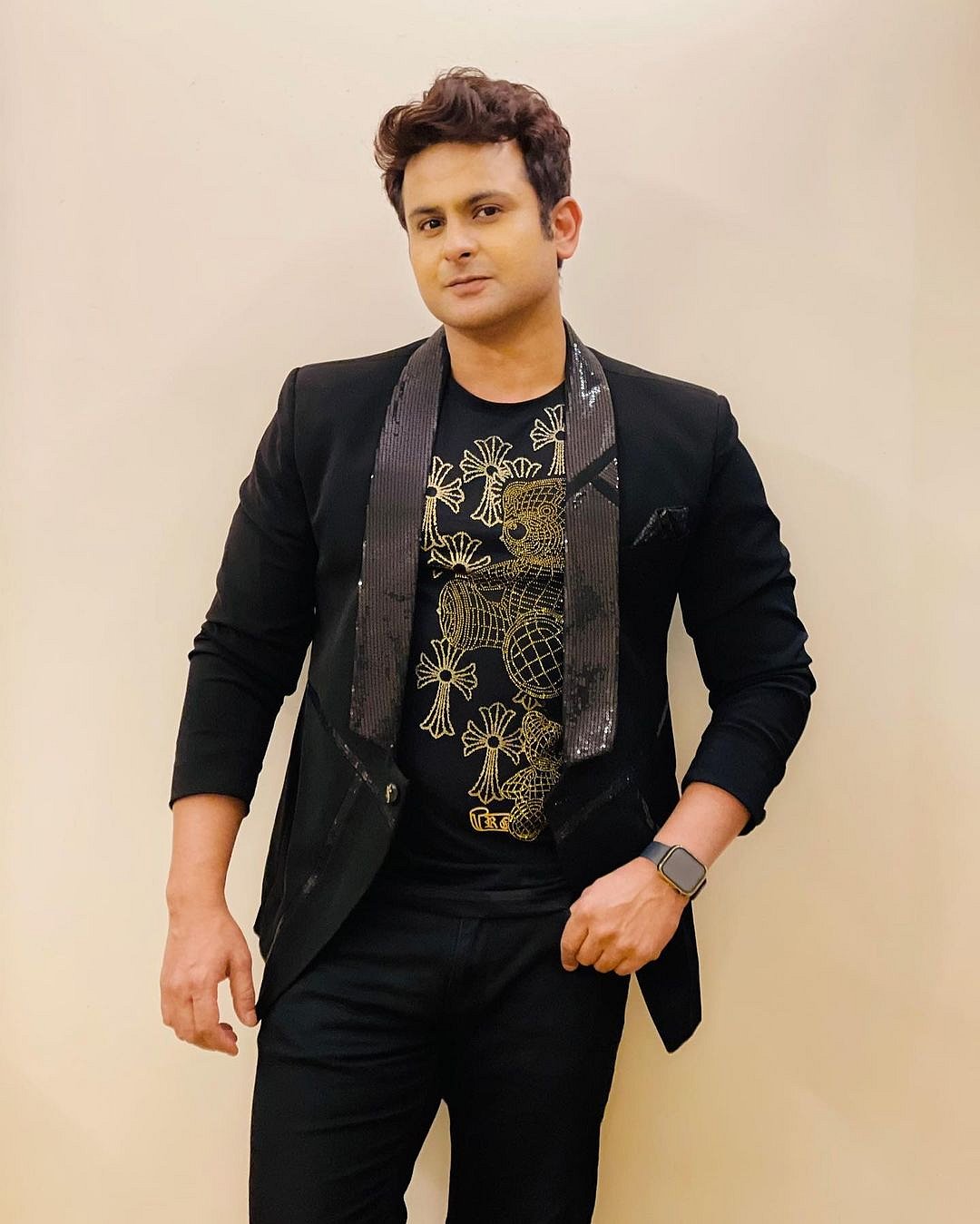 I am a married man. When I want to have a good laugh, I look at myself in the mirror. Before marriage, I used to laugh at comedy shows, et al, but the laughs I get while watching myself in the mirror after marriage are at another level. There is no bigger comedy than this. Jokes apart... all this is the truth.
Sugandha Mishra, stand-up comedienne
I married Sanket Bhosale because he makes me hold my sides with laughter. I also laugh a lot when I see small children doing things innocently or when they clumsily topple over. Videos featuring children doing crazy antics amuse me no end. I laugh easily. Today, there is a surfeit of content providers available on everyone's smartphones. Refresh the page after two minutes, and there will be fresh content for you to view. So, smile and laugh; flash your pearly whites as much as you can because eventually, they are going to drop off.
Kiku Sharda, stand-up comedian
When my children were younger, they made me laugh; now it's my brother's children who make me chuckle. There is something so pure, innocent and funny about children — they ask so many hilarious questions because of their innate inquisitiveness. On-screen, my favourite comic actors are Akshay Kumar and Govinda. And, I would like to be as versatile as Boman Irani and Paresh Rawal. Fortunately, many things make me laugh — it could be something that catches my eye on Instagram or people from different streams of life or just something hilarious in everyday situations.
Jaaved Jaaferi, actor
The Marx Bros, Charlie Chaplin, Laurel and Hardy, Rowan Atkinson, Mehmood, my dad (Jagdeep), Johnny Lever... all give me a reason to laugh.
(To receive our E-paper on WhatsApp daily, please click here.  To receive it on Telegram, please click here. We permit sharing of the paper's PDF on WhatsApp and other social media platforms.)