Chef Reetu Uday Kugaji, Culinary Expert and Chef Consultant
Picasa
Fondest Navratri food memory
My fondest Navaratri memory associated with food is my childhood memory when my mother and my eldest sister would cook the most delectable dishes. The aroma of the dishes would fill up the entire house. They would prepare the most delectable halwas and my favourite among them was Rajgira Halwa sweetened with jaggery with a generous dose of desi ghee and loads of nuts.
Favourite Navratri sweet
I do indulge in festival sweets, just can't resist. But I ensure that I consume fruits with natural sugar. I simply love having fresh fruits as a flavouring and sweetening agent in my festive sweets.
Celebrity Chef Rehman Mujeebur
Fondest Navratri food memory
Ten years ago in Jammu at Hotel KC Residency, we organized 10-day long Navratri food festival. The menu had Muslim vegetarian dishes. The concept was new and innovative, well appreciated by the guests, some were surprised to see a Muslim Navratri buffet.
Favourite 'Ghar ka khana'
Chapati and toor ki daal is my absolute favourite. I eat it almost every day.
Chef Ishijyot Surri, Executive Chef, SJI Hospitality and Foods Private Limited
Fondest Navratri food memory
Born a foodie, as a kid I remember the Navratri gatherings that I would love to attend, because I would get to binge on the plethora of lip-smacking and irresistible snacks that were served. For dinner, I remember relishing on a healthy, yet delicious, Gujarati thali that focused on a satvik diet with limited ingredients like sabudana, sendha namak, kuttu and singhare ka atta and certain vegetables. Although healthy, the food never compromised on the taste.
Celebrating Navratri
Navratri is that time of the year where-in my entire family and friends get together to celebrate the festival with must zest. Although the pandemic has made festivities a low-key affair with subdued celebrations, I plan to make Navratri a memorable affair for my family and friends through my culinary creations. This time around I want to turn the table by cooking something special for my loved ones. As per traditions, on this auspicious day, my family will be fasting hence appetizers like Shakarkandi Chaat, Kacche Kele ki barfi, Singhare Atte Ka halwa and Sookhi arbi will be a part of my home menu. I hope my gastronomic wonders will help ring in the lost festive spark.
Alisha Mehta, Founder and Chef - Little Treats Patisserie
Fondest Navratri food memory
My mother would make different traditional Gujarati snacks and sweets at home at the beginning of the festival so we'd love indulging in those.
Instagramming food pictures
Being a millennial who relies heavily on social media for everything, I feel it is very important to invest in food photography and uploading aesthetically appealing pictures to entice people.
Chef Jasjit Singh Keer, Executive Chef and Partner, Alfredo's
Fondest Navratri food memory
I always love my food with a twist with basic and classic Indian flavours. Having Mexican tortilla wrap or quesadilla with a twist of Indian flavour was my fondest memory as they have their own flavours with a strong Indian background of spices.
Favourite food destination
I would recommend Canada as it's a country where you'll find all the cuisine present in the world, from authentic to fusion cooked with local produce. I love to keep trying different taste palates and as I have lived a few years in the country, I believe it's the best place to find the perfect taste palate by trying out and indulging with what every country and the cuisine has to offer.
Chef Snehal Rawool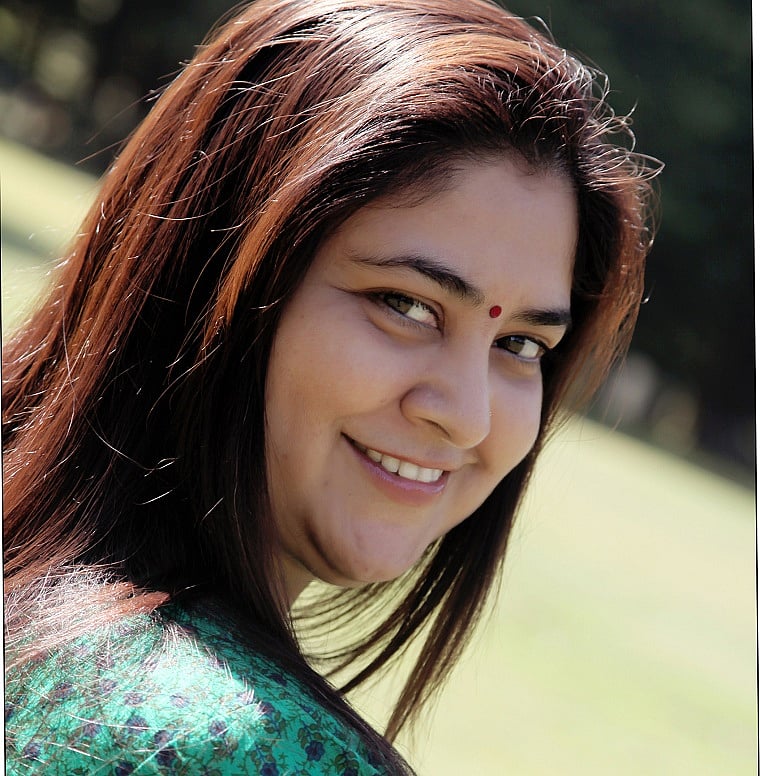 Fondest Navratri food memory
What's more special than celebrating the festival with family? As a kid, visiting temples with my mother and gorging on Navratri special food is how I define the festival. I must say my mother was an amazing cook. She used to cook different and delicious cuisines for different festivals. For instance, for Makar Sankrant she used to prepare gulpoli, puranpoli on Holi, shrikand on Gudi Padva, and for Navratri, she used to prepare around two to three kgs of puran poli. We used to distribute them in our entire chawl.
Navratri plans
Navratri means worshipping different forms of Maa Jabdamba. Every year, we celebrate Navratri with ghatasthapana, performing kumarika puja and visiting temples. But this year due to COVID-19 we will not visit the temple but offer prayers from our home. But the one ritual that I am going to follow that I do every year is donate sarees and food grains to people in Palghar's Adivasi Pada.
Chef Ameya Mahajani, Executive Chef/Partner - Nosh Bespoke catering Co
Fondest Navratri food memory
Since I'm born and brought up in Girgaon, my fondest food memory associated with Navratri has been eating gathia papdi with jalebi, green moong dhokla and patra from a place called Monpara in Girgaon and then playing garba with my friends.
Favourite food destination
When I was younger, I would travel to international destinations to explore different cuisines. But in the last few years, I've travelled a lot around Maharashtra and Gujarat by road and discovered dishes and recipes hidden right within our reach. Locally, I would definitely keep going again and again to Surat, one of my favourite destinations for fusion and authentic street food.
​Some recipes
Purple Yam Sabudana Kheer by Chef Snehal Rawool
Sabudana kheer is our go-to food when it comes to vrat food. Chef Snehal Rawool gives the traditional recipe a twist by adding purple yam to it. Adding purple yam to the kheer gives it a unique texture and taste. Not to forget the nutritional properties the fruit possess.
Ingredients:
· 1 bowl sugar
· 2 teaspoon ghee
· 4 bowl milk
· 4 teaspoons soaked sabudana (tapioca pearls)
· 1 purple yam – Boil and peel off the skin
Procedure:
Take a pan and saute grated purple yam. Add sugar and mix well. Take another pan and boil milk in it. Once boiled, add sabudana to it. Once sabudana turns transparent add sauteed yam in it. Add cardamom powder. Mix well. The kheer is ready to serve.
Pedewali Meethi Lassi by Chef Reetu Uday Kugaji
A refreshing yogurt-based sweet coolant drink churned with fresh malai pedas. The lassi is flavoured with green cardamom powder and topped with thick fresh cream. The slivered pistachio nuts and almonds used for garnishing gives it a royal touch.
Ingredients:
· 2 ½ cups of chilled yogurt
· 16 Malai peda (sugar-free)
· Organic honey (as required
· 1/2 cup milk - Boiled and then chilled
· 1/4th teaspoon green cardamom powder
· ¼ tablespoon coarsely grounded pistachio nuts
· ¼ tablespoon coarsely grounded almonds
· Crushed ice cubes
For garnishing:
· 2 tablespoon fresh cream
· 4 Malai pedas
· 4 Finely chopped pistachio nuts
· 4 Finely chopped almonds
Procedure:
Blend together yogurt, honey and pedas with a wooden Madhani, a desi churner. Add crushed ice cubes and blend further for some time. If the mixture is too thick add milk to adjust consistency and blend once more. Add coarsely ground almonds, pistachio nuts and cardamom powder and mix thoroughly. Refrigerate the lassi for 15 minutes. Pour the lassi into earthenware. Garnish the lassi with fresh cream, grated malai peda, finely chopped pistachio nuts and almonds.
Laapsi by Alisha Mehta
Laapsi is a traditional sweet dish of Rajasthan and Gujarat and is offered to the goddess as bhog.
Ingredients:
· 1 cup broken wheat/cracked wheat (dry roasted)
· 1 pinch salt
· 3 cups water
· 1/4 cup clarified butter
· 3/4 cup jaggery
· 2 cloves
· 1 small stick cinnamon
· 1/2 tsp cardamom powder
· 1/4 cup chopped nuts (almonds and cashews)
Procedure:
Heat pressure cooker on medium flame. Add roasted cracked wheat (laapsi), jaggery, salt and water. Close the lid and pressure cook the cracked wheat for 3 to 4 whistles. Switch off the flame and let it cool down. Heat clarified butter in a pan or wok on low medium flame. Add clove, cinnamon and chopped nuts and roast till golden brown. Now add in the cooked broken wheat, keep stirring on low flame till it starts releasing ghee on sides of the pan. Add cardamom powder. Garnish with nuts and serve.
(To receive our E-paper on whatsapp daily, please click here. To receive it on Telegram, please click here. We permit sharing of the paper's PDF on WhatsApp and other social media platforms.)