Mumbai: A 31-year-old man, who works as a lawn tennis umpire, had forgotten his bag in a hired car and was told by the cab driver that he had sent the parcel through post. He then received a call from a person claiming to be from the post and on the pretext of completing the delivery process, the fraudster sent a phishing link to the victim and siphoned off Rs 40,000 from his bank account.
Man loses Rs 40,000 in 8 transactions
According to the Cuffe Parade police, the complainant had gone to Pune for a lawn tennis tournament and returned to Mumbai on January 10 after hiring a cab. After realising that he had forgotten his bag in the car, he contacted the driver and requested him to return the bag through the post. The driver agreed and shared the image of the postal receipt with the umpire and informed that he would get the parcel in five days.
On January 14, the complainant received a phone call from a person claiming to be from the postal office. The caller said that the delivery person is unable to find the man's address. The fraudster then sent a phishing link to him on WhatsApp and asked to follow his instructions, after which money started to get debited from the man's bank account. He ended up losing around Rs40,000 in eight transactions, the police said.
Having realised that he has been duped, the umpire immediately contacted his bank and got the account blocked. He then approached the police and got an offence registered in the matter on Wednesday. A case has been filed under sections 419 (cheating by personation), 420 (cheating and dishonestly inducing delivery of property) of the Indian Penal Code as well as sections 66C (identity theft) and 66D (cheating by personation by using computer resource) of the Information Technology Act.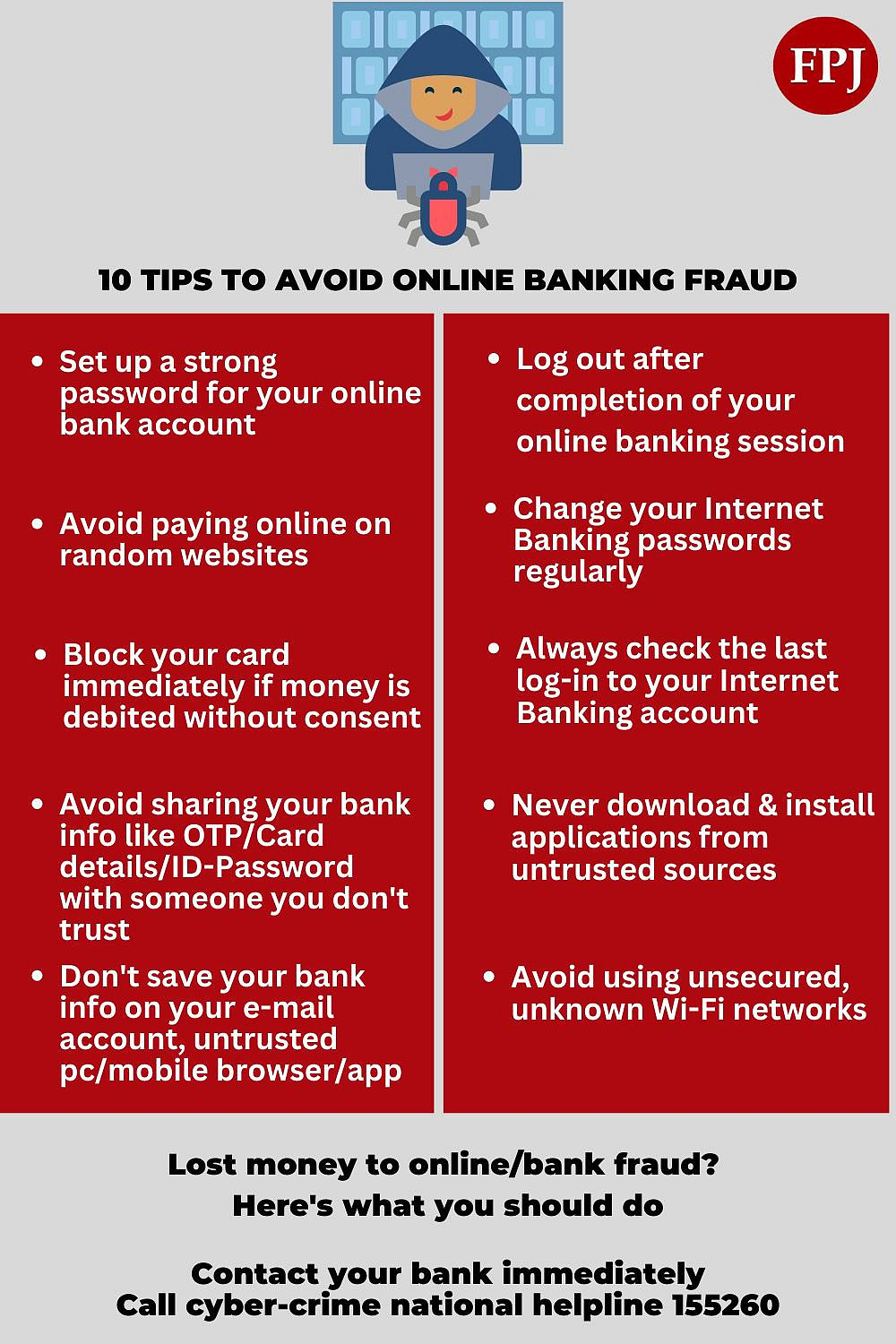 Tips to avoid online banking fraud | FPJ
(To receive our E-paper on WhatsApp daily, please click here.  To receive it on Telegram, please click here. We permit sharing of the paper's PDF on WhatsApp and other social media platforms.)