A 20-year-old student living in Juhu became a victim of cyber fraud. The student had booked the shoes online, but even after five days of booking, he did not get the delivery of the shoes, so he searched on Google and got the number of the courier company, and the cyber thugs cheated him of ₹1.59 lakh in the name of processing it.
According to the information given by the Juhu police, Roshan Singh had booked the shoes online. Whose delivery took a long time, so he searched for the number of the courier company on Google. He called the number he found on Google and asked about the delivery of shoes, then he got the answer that the boy had come to deliver shoes, but you did not pick up his call.
Singh was told that if the shoes are needed quickly, then tell the tracking number of the order and five rupees will have to be paid. To deposit five rupees, he sent a link to Singh and told him to go online and deposit five rupees. Singh clicked on that link, but five rupees were not transferred after which another link was sent to Singh.
After clicking on this second link, he registered his name and mobile number there, after which he was told that five rupees would be deducted from his account in half an hour and he would get the delivery of his shoes today itself.
After half an hour, ₹1.59 lakh was deducted from three different bank accounts of Singh. As soon as this money was deducted, Singh immediately closed all his bank accounts and informed the Juhu police. Juhu Police has started an investigation by registering an FIR on Singh's complaint.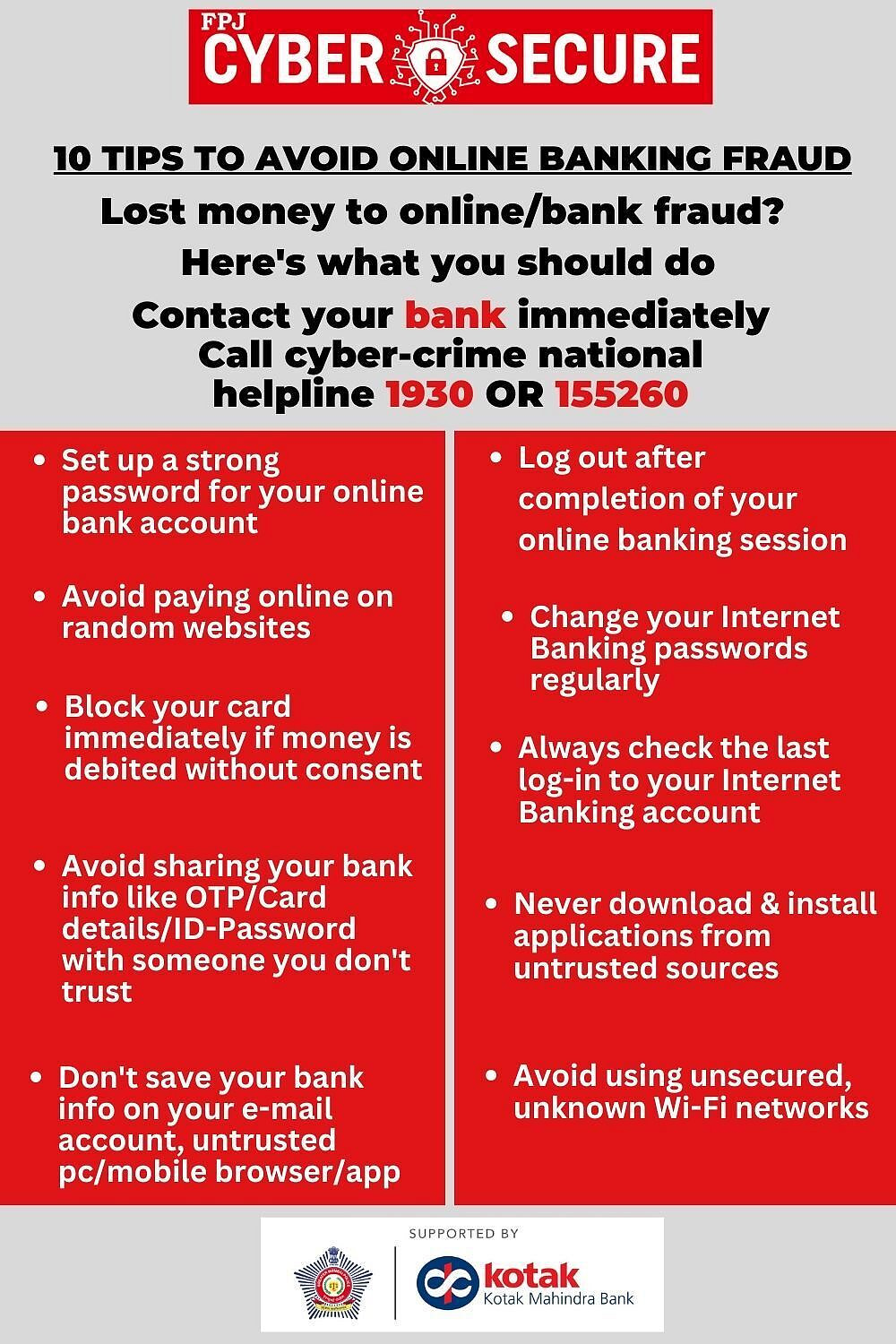 FPJ Cyber Secure |