The Bhandup Police have arrested four men for allegedly robbing a 23-year-old Jalgaon resident who had come to Mumbai seeking job opportunities. The accused forced the victim to reveal his Unified Payments Interface (UPI) number and Mobile Banking Personal Identification Number (mPIN) as he didn't have cash in his possession.
The matter surfaced when the victim, also the complainant Asif Ayub Khatik, approached the police station about the incident that happened on September 8 at a sports ground near Runwal Greens in Bhandup west.
As per his statement to the police, he was waiting for someone near the ground when four people approached him. "They took him inside the ground to 'ask something' then started hitting and punching him. Then they frisked his belongings and pockets but they didn't find anything but a mobile phone. The victim didn't have any money in his wallet so they started hitting and forcing to provide his UPI password of the digital payment mobile application that was present in the victim's mobile phone," said sub-inspector Abhijit Tekawade, Bhandup police.
Tekawade, the investigation officer in the case, continued, "They used the passwords and transferred whatever was in the victim's bank account (Rs. 4,400) to a Wine Shop account then ran away."
According to the police, before the crime, the four had initially approached the Wine Shop owner saying they would need cash and threatening them to not talk about it to anyone. "After the crime, they went back to the Wine Shop and asked them to give the money in the cash form," the officer explained.
Using the closed-circuit television (CCTV) footage from the nearby spots, the police later identified the accused and managed to arrest three of them on Friday. The three are – Irfan Mohammad Ali, 26, Saddam Hussain Shaikh, 30, and Swapnil Tiwari, 22 – all are residents of Bhandup. Apparently, all three are history-sheeters, with a criminal record of robbery, theft, rioting, etc.
Swapnil Subhash Tiwari |
Saddam Hussain Shaikh |
Irfan Mohammad Ali |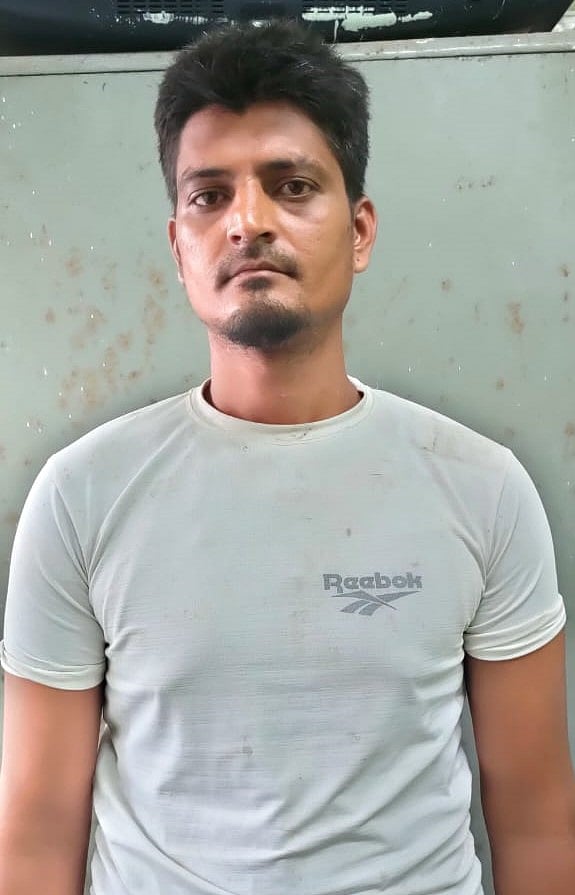 Shahrukh |
Police managed to retrieve stolen property from accused number 1: Irfan Mohammad Ali. During the investigation, the whereabouts of the four accused were obtained. The four accused – Shahrukh Ali Hussain Shaikh – were later arrested on Monday evening by the police.
The police registered a case against the four under sections 392 (punishment for robbery), 323 (punishment for voluntarily causing hurt), 504 (intentional insult with intent to provoke break of the peace), 406 (punishment for criminal breach of trust) and 34 (acts done by several persons in furtherance of common intention) of the Indian Penal Code.
"The first three accused are currently remanded to judicial custody by the court, the fourth accused, Shahrukh, was produced in court on Tuesday and is remanded to police custody," confirmed the officer.
(To receive our E-paper on whatsapp daily, please click here. To receive it on Telegram, please click here. We permit sharing of the paper's PDF on WhatsApp and other social media platforms.)