Mumbai: On Tuesday, the second day of Maharashtra's budget session, the Opposition legislators staged a protest outside and inside the Houses and demanding immediate financial aid to the farmers. Many leaders, before the session, stood at the staircases of Vidhan Bhavan wearing garlands of onion, cotton and also had soybean.
The issue is sensitive presently in Maharashtra since onions have been priced lowest per quintal for a fortnight now.
Following the protests, the Maharashtra government assured that the financial aid will be provided to the onion-growing farmers. They also informed that the NAFED has already procuring onions from farmers.
Leader of Opposition demands discussion over onion price issue
Leader of Opposition, Ajit Pawar, on Tuesday, asked the Speaker to keep aside the regular work of the Assembly and discuss the onion price issue. Pawar said that the farmers are receiving negligible prices in spite of them selling nearly five to 10 quintals of the veggie.
Other leaders also invoke the issue
Talking about the issue intensely, NCP leader Chhagan Bhujbal said that the farmers have kept the Lasalgaon market closed for five days. "Thousands of farmers are protesting in Nasik district. There is international demand for the onions especially from middle East countries. CM Shinde and DCM Fadnavis should appeal to Prime Minister Narendra Modi, the export could be immediately start to the aforementioned countries. It will settle the issue," he said.
Rahul Aher, BJP MLA from Nasik also raised the issue saying that the constant falling of prices have hurt farmers badly. He said that there is need to give immediate relief to farmers the way erstwhile Devendra Fadnavis government had given financial aid to farmers. He demanded Rs 500 per quintal subsidy to farmers.
Congress MLA Nana Patole mentioned the lathicharge by police in Amravati district on protestors and demanded the suspension of officer.
Depty CM, CM comments
After hearing the legislators, Deputy Chief Minister Devendra Fadnavis said that the state government is looking into the matter seriously. "NAFED has already started the procurement. There are issues with South Asian countries like Bangladesh and Srilanka. That's why they are not able to buy the onions. But we will speak to union government about it," he said.
Chief Minister Eknath Shinde also said that his government is with onion growing farmers. "Total 2.38 lakh metric ton onions are procured by NAFED. It will go further," said CM Shinde.
Read Also
Maharashtra Governor's inaugural Budget session speech pushes government's 'Focus Mumbai' plan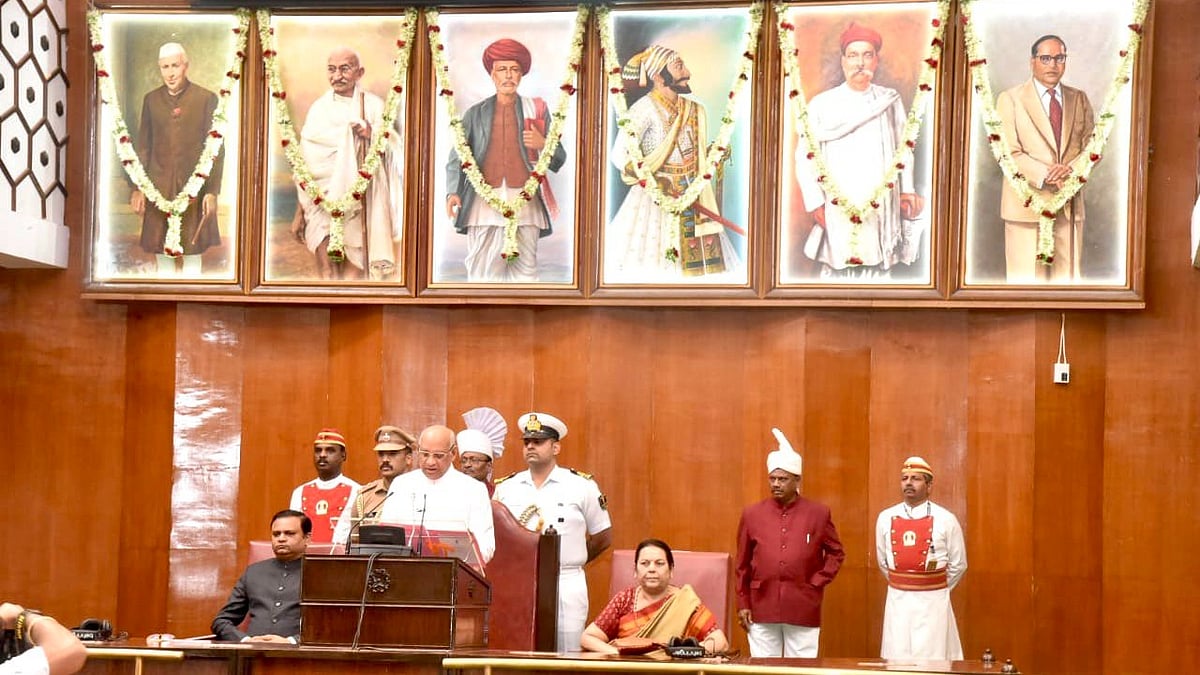 (To receive our E-paper on WhatsApp daily, please click here.  To receive it on Telegram, please click here. We permit sharing of the paper's PDF on WhatsApp and other social media platforms.)