February has just begun, and the Valentine's Day countdown has officially begun. All over the world, couples celebrate the entire week leading up to Valentine's Day with a different occasion each day.
Valentine's Day Week kicks off with Rose Day, Propose Day, Chocolate Day, Teddy Day, Promise Day, Hug Day, and Kiss Day. And each day has its own significance.
While each day is special when you are in love, shower some more love on your partner to make them feel extra special through gifts.
Here are 7 out-of-the box gift ideas for your partner:
Customised jewellery
Giva
Nothing beats a customised gift. A piece of custom jewellery for your partner will take your relationship to the next level. It is beautiful, romantic, and evergreen.
Couple rings, bracelets, pendents, and other items can be ordered from Amazon, Flipkart, Giva and Caratlane.
Massage coupons
Give your partner a massage session coupon to help them relax. You can also book a couple's massage session. Get closer to your partner, and know more about him/her.
Mix-Tape
Mix-tapes were the most popular gift item in the 90s. The time has moved ahead, but the emotions are still the same. Gift your partner a mix-tape, in its modern form: a playlist of all your partner's favourite romantic songs.
You can share it on Spotify, Saavn, Amazon Music, YouTube Music.
Hand Casting Kit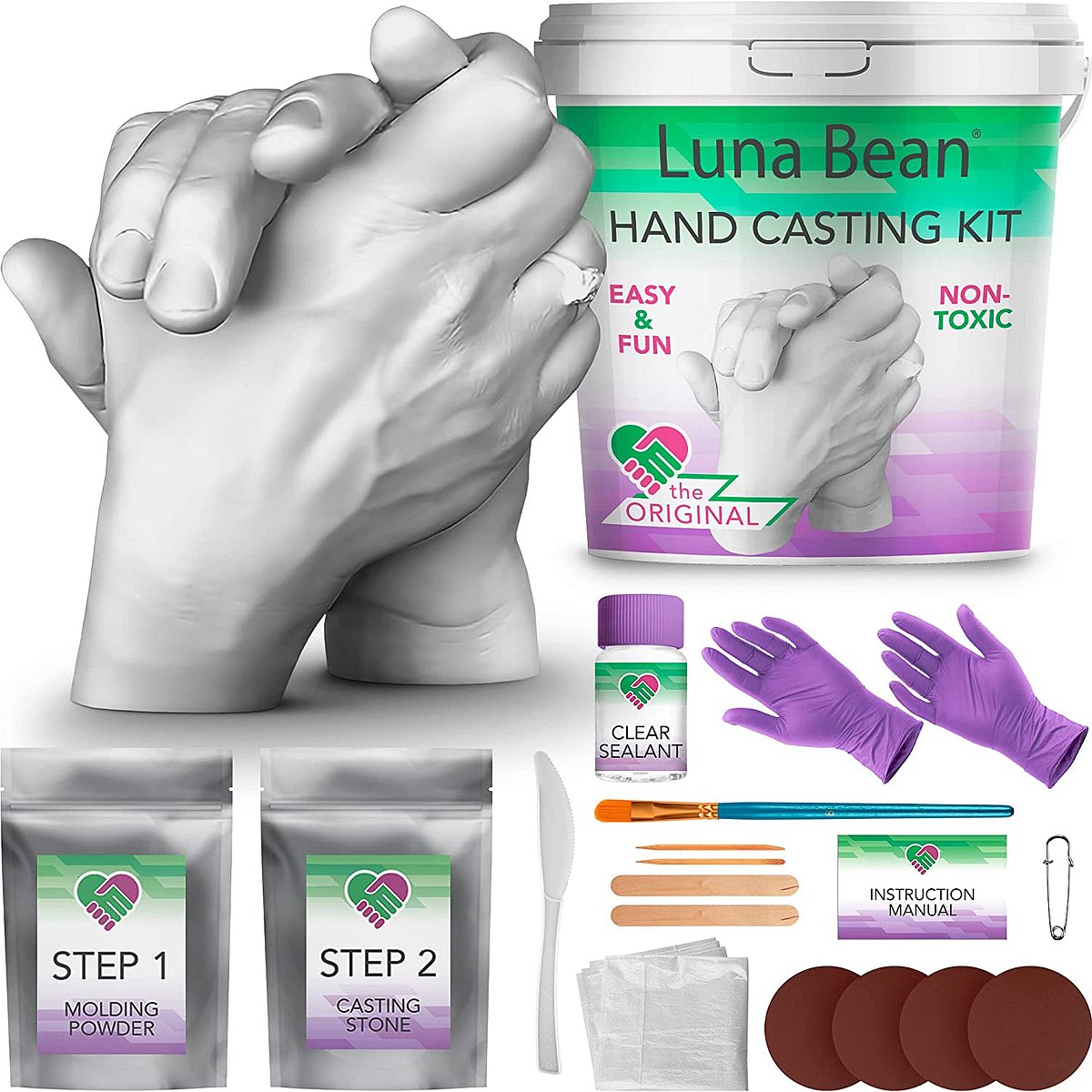 Amazon
Hand-casting kits are a new addition to the gift options for Valentine's Day. This DIY hand-casting kit is a fun gift that turns into a date-night activity. Cast your love and solidify your relationship with this hand-casting kit that allows you to make a work of art out of your relationship.
You can buy these Hand-casting kits from Amazon and Flipkart.
Love Hampers
Amazon
Roses, Chocolates, Red Wine, Scented Candles, Pictures of your partner and you- these are just a few things that are part of the 'love hampers' or 'Valentine's hampers'. Gift your partner this and you are set for an romantic evening.
These hampers are vailable on Amazona nd Flipkart
Smartwatch
A smart watch is an ideal gift for your partner, as it helps them keep tabs on their work as well as their health. This gift is something worth considering as it will lookafter your partner's well being.
You can order these smartwatches from Amazon, Flipkart, Croma, Relaince Digital.
Netflix subscription
Gift your partner a yearly Netflix subscription. This is a gift for your partner as well as for you. Spend Valentine's day at the comfort of your home with your loved one.
(To receive our E-paper on WhatsApp daily, please click here.  To receive it on Telegram, please click here. We permit sharing of the paper's PDF on WhatsApp and other social media platforms.)